A&O Young Professionals
Events & Meetups | AOYP History | Sponsors | AOYP Committee | Stay Connected
Our mission is to establish and grow a supportive community of young professionals in Portland's Athletic and Outdoor industry by connecting individuals, showcasing industry talent, and continuing to highlight Portland as a recognized global A&O hub.
WHO WE ARE
The AOYP Committee is working to create meaningful events and opportunities for Portland's AOYP community through Education, Networking, and Mentorship.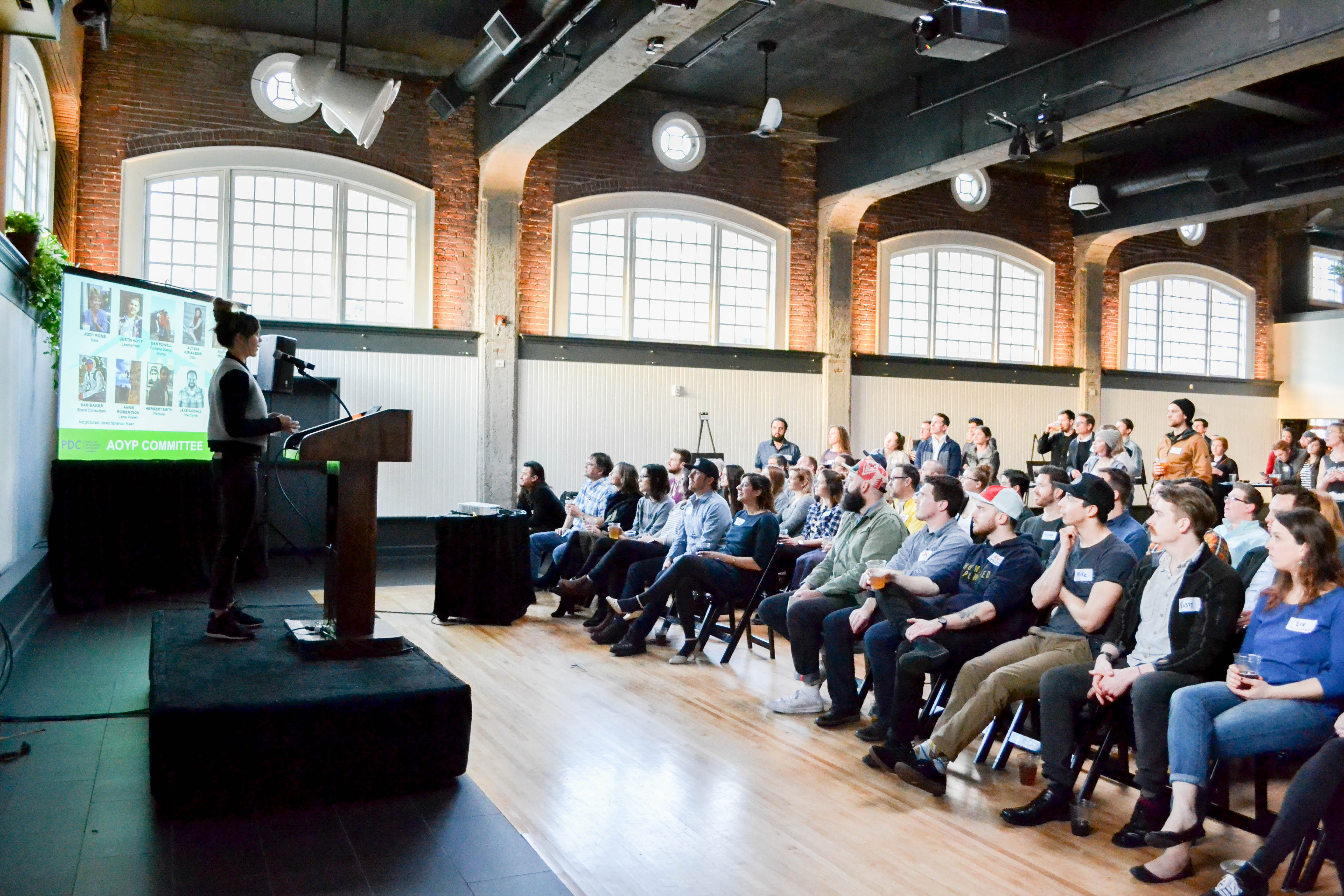 AOYP Committee Chair, Jody Rose, welcomes the crowd at our March 16, 2016 event at the Evergreen featuring Poler Outdoor Stuff's founder, Benji Wagner.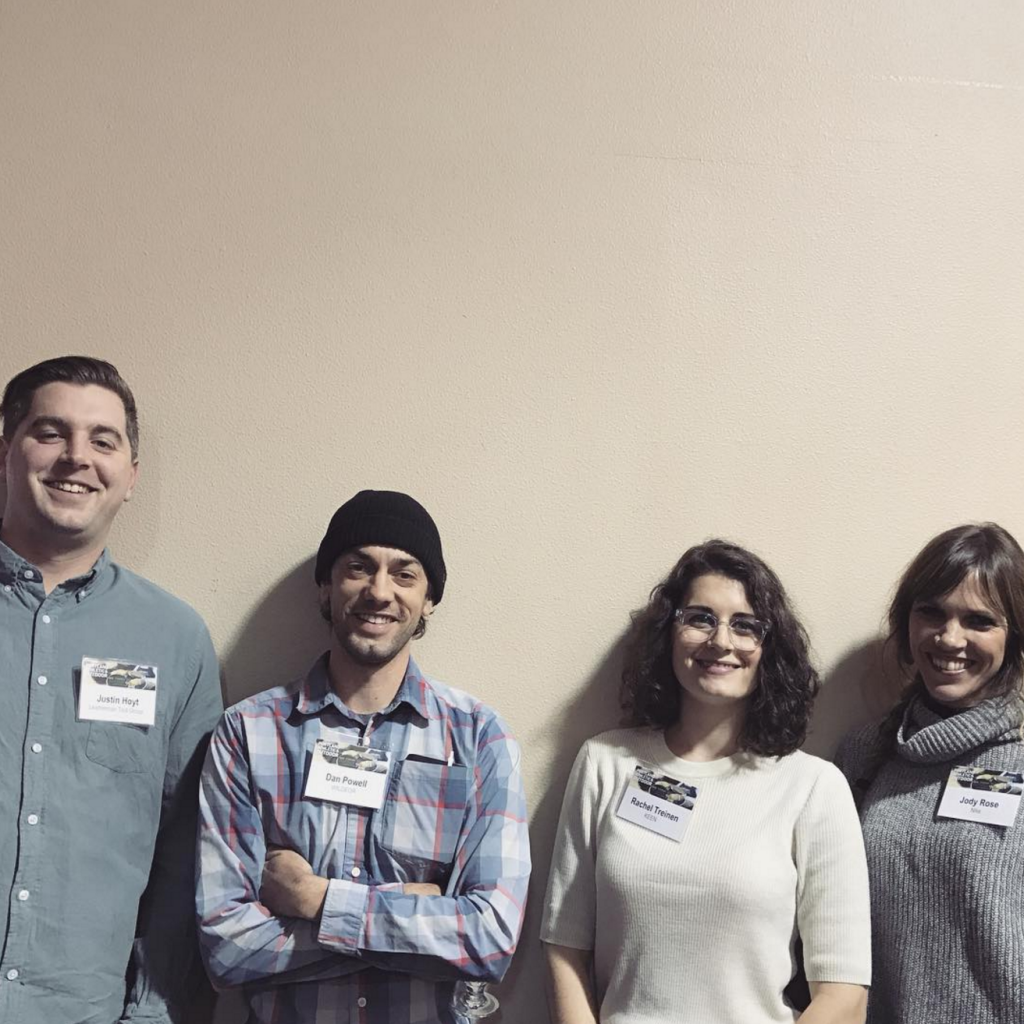 AOYP Committee Members at our 2016 Annual Event
---
UPCOMING EVENTS & MONTHLY MEETUPS
Join the AOYP Committee at our monthly meetups! The Monthly Meetups serve as a way for AOYP members to stay connected in between larger events.
---
AOYP HISTORY
Since launching in 2013, AOYP has hosted several events and our audience has grown!
---

---
2016-2017 AOYP COMMITTEE: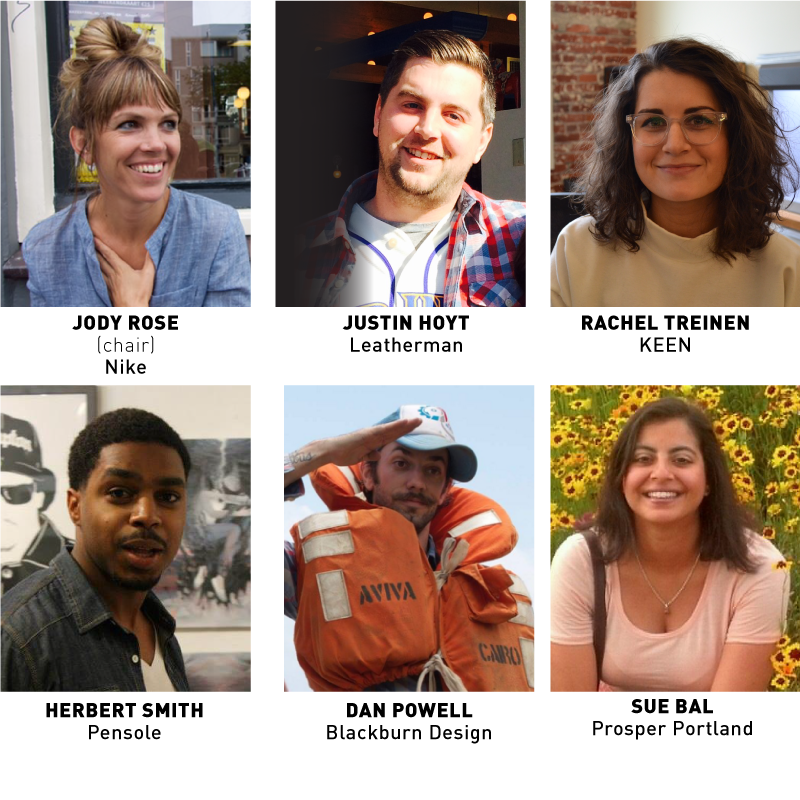 ---
STAY CONNECTED:
Follow AOYP through social media to stay up to date on events and meet ups:
Facebook
LinkedIn
Instagram
Twitter (#PDXAOYP)