Why Portland
BY THE NUMBERS
The A&O cluster is a signature industry for the Portland region and is composed of dominant large companies and hundreds of emerging small to medium sized players. The category is fueled by constant innovation and evolution, entrepreneurship and legendary rivalries, balanced with personal cooperation. It is the quintessential global, knowledge-based industry. The Portland area has the highest concentration of A&O firms in the nation.
View Full 2017 Industry Report
---
OUTDOOR RECREATION – NATIONAL
Outdoor recreation is a
$646 BILLION national industry

Western States contribute $256 Billion
Source: outdoor Industry Association's Outdoor Recreation Economy Report, 2012
---
A&O INDUSTRY LABOR MARKET – OREGON

Industry employment growth
2005-2015: 49.3%
Employment: 20,626
Number of Firms: 822
Total Payroll: $3 billion
Average Wage: $146,451

Information from Impresa Economics, October 2010, NAICS 5511 supplied by Business Oregon, ECONorthwest 2017 Industry Report, and 2015 Average Annual Covered Employment and Wages.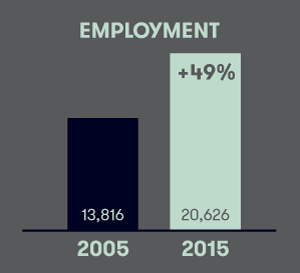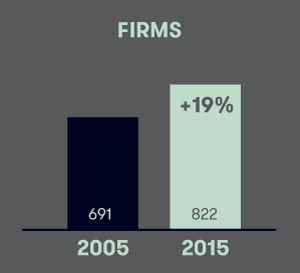 Source: Worksource Oregon, 2012.
---
ECONOMIC IMPACT OF SPORTS EVENTS & FRANCHISES – PORTLAND OREGON
Portland area sporting events and franchises have combined to produce more than $150 MILLION in economic impact to the region.

More than 2 MILLION people have attended various events, games and athletic competitions of the past year.

The Portland area hosts more than 1,000 athletic events annually.
Source: Oregon Sports Authority Report, 2011
---
LIVING LAB
Oregon's legendary recreational opportunities aren't just a perk to entice active talent. They also serve as a living lab for testing products and observing customer behavior. The people making and marketing your products are the ones using them.
Walk Score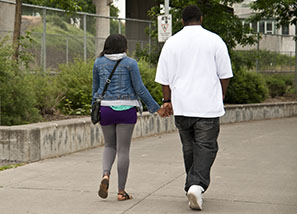 Portland is a city of neighborhoods, where people walk to work, to dinner, to shop. Showing up to a meeting with a rain jacket over your business suit—if you even wear one—is standard practice.
Walk Score
Walk There: 50 treks in & around Portland & Vancouver
Cycling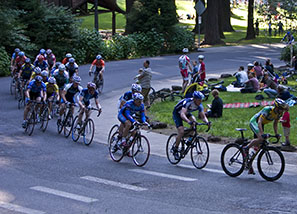 Portland has the highest percentage of urban bike commuters in the country. The city's exploding bicycle racing scene is internationally known, and cycling-related businesses proliferate here.
Bicycle Transportation Alliance
Ride Oregon Ride
Hiking & Camping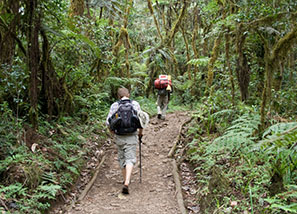 You don't have to go far to find sublimely beautiful camping and hiking in the Columbia River Gorge, the Pacific coast and the high desert. And you don't even have to leave town to access Forest Park's 80 miles of wooded trails.
Portland Hikers
Travel Oregon Camping Guide
Foodies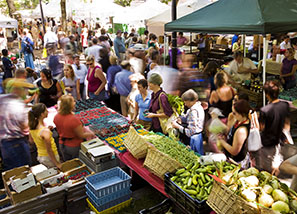 Physical fitness requires optimum fuel. Portlanders are serious about good food, and the abundant Willamette Valley produces some of the country's best. And with the dozens of food carts mushrooming around town, lunch is one more thing we can take outside.
Eater PDX
Food Carts Portland
Public Transportation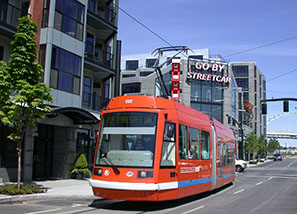 A long history of investment in public transportation has created a sophisticated transit system and high ridership, contributing to the city's enviable livability.
Water Sports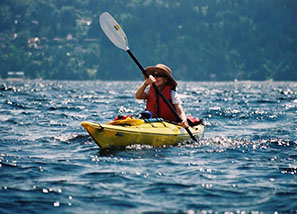 The convergence of two rivers and the proximity of the Pacific Ocean make the Portland area an epicenter of windsurfing, kiteboarding, surfing, kayaking, and standup paddleboarding.
Columbia River Gorge Association
Running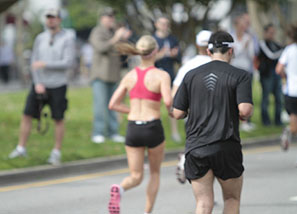 Hardcore runners, from elite road racers to trail ultramarathoners, congregate here. These die-hards are notorious early adopters of everything from minimalist running to GPS technology. Running shoes are even part of the business uniform in this casual culture.
Portland Marathon
Portland Runs
---
SUSTAINABILITY
People who love being outdoors care about sustainability. It's only natural—we want to protect the places we play and the air that fills our lungs.
The emerging green ethos increasingly defines the industry's core values. Embracing sustainability as part of a company's culture and business strategy appeals to talented young workers (and savvy consumers) who care about the environment.
On a nuts-and-bolts level, sustainability strategies also help businesses avoid risk. Getting ahead of the curve in developing alternative materials and processes helps insulate a company from higher oil prices, tougher product safety regulations, and changing consumer tastes.
Portland has always been on the forefront of environmental responsibility. We are the first city in the U.S. to adopt a formal plan to lower carbon emissions, we reintroduced the modern streetcar, promoted new ways of managing waste and stormwater and are now a home to the green building and clean technology revolutions.  It is no wonder that companies that place an emphasis on sustainability in their materials, manufacturing, and supply chain such as Nike, Nau, Icebreaker and Looptworks, all call Portland their home.
---
TALENT
Attracted by prime recreational opportunities and Portland's international reputation for cultural innovation, the strongest talent in the world is drawn to Portland. Portlanders are motivated, nimble, and proud of their work.
Visit Community & Stories for more details.
---
ENTREPRENEURSHIP
The spirit of entrepreneurship is valued and supported in Portland, a creative mecca that welcomes exploration and innovation.
Half of the area's large heritage firms in the A&O industry started with entrepreneurs, and their presence creates an environment that encourages new players.
The City of Portland and PROSPER PORTLAND are committed to helping small to medium sized business owners in the A&O industry. PROSPER PORTLAND provides connections to financial resources and networking opportunities that assist business owners in growing their companies.
Portland A&O Level Up– a six month program for a select group of small to medium sized Athletic & Outdoor Emerging Brands to provide the tools they need to take their business to the next level. The program provides practical and critical business lessons in an organized classroom setting with a structured curriculum and insights from subject matter experts.