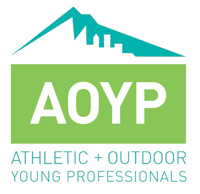 Who We Are
The AOYP Committee is working to create meaningful events and opportunities for Portland's AOYP community through Education, Networking, and Mentorship
Spring Into Focus!
Our event on March 16th at the Evergreen and featured Poler Outdoor Stuff's founder, Benji Wagner, as the keynote and an outdoor photo contest.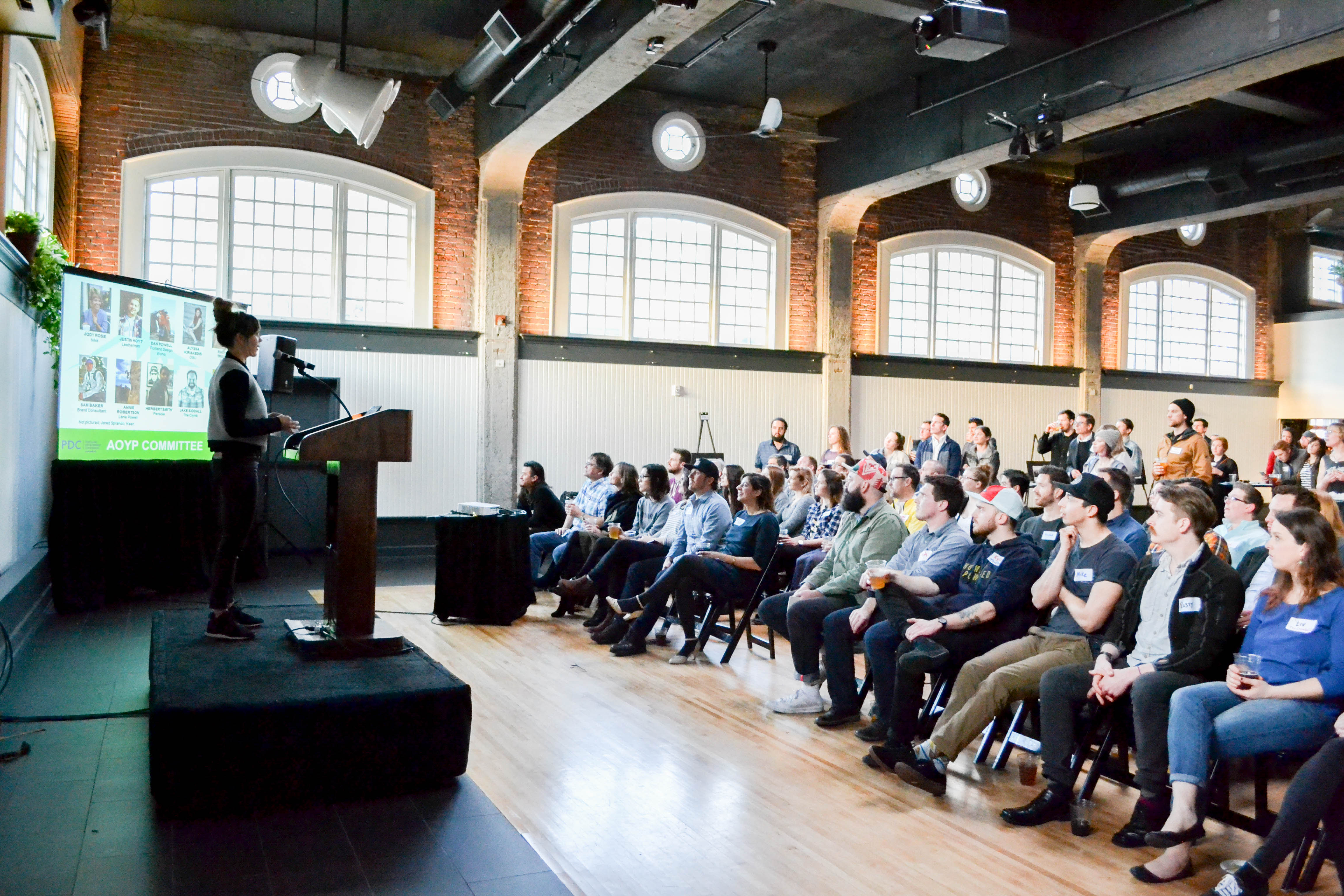 AOYP Committee Chair, Jody Rose, welcomes the crowd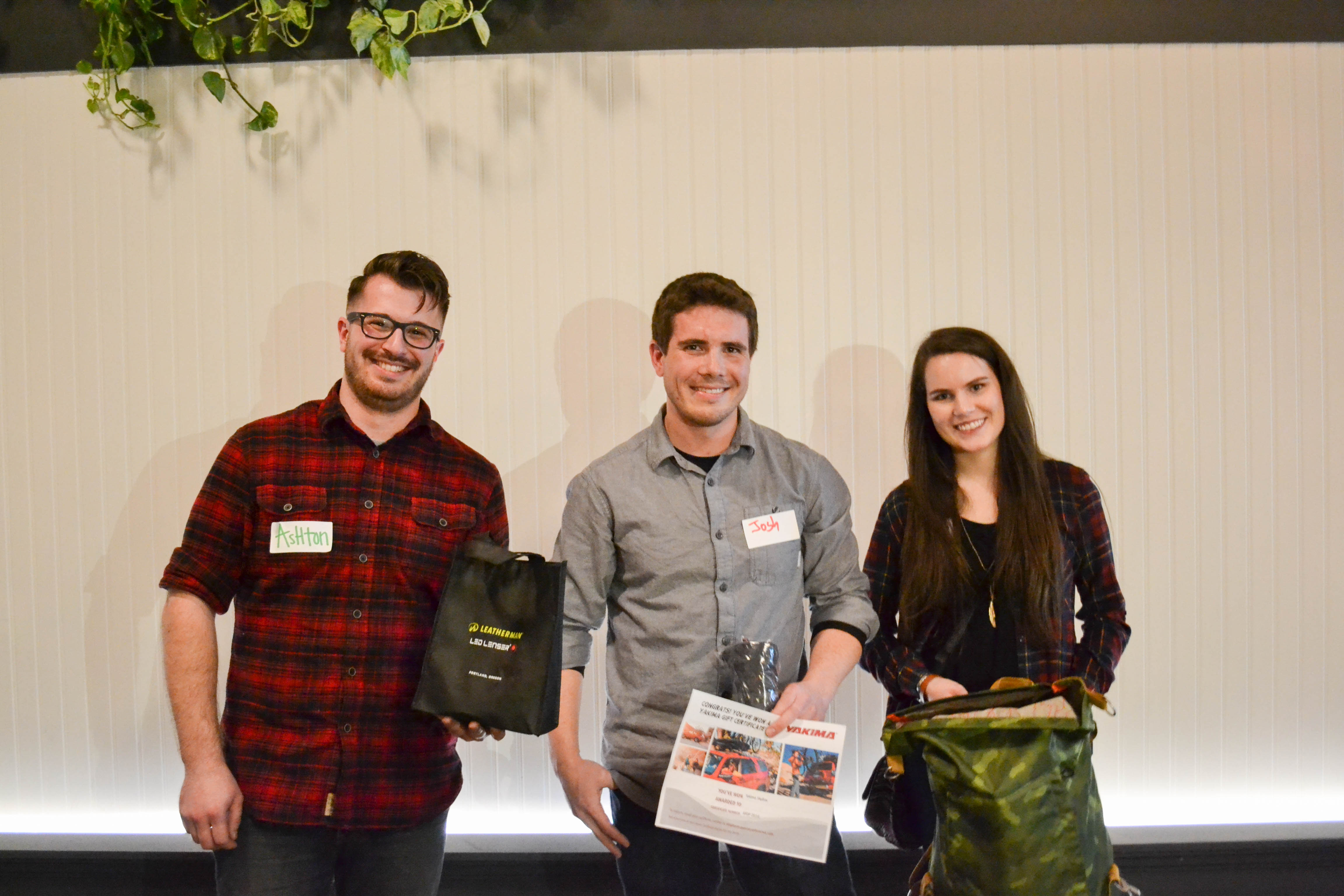 Outdoor photo contest winners- Ashton Bjranson, Joshua Meador, and Christina Collier

Monthly Meetups
Join the AOYP Committee on the third Wednesday of every month at different locations around town. The Monthly Meetups serve as a way for AOYP members to stay connected in between larger events. 2016 Meetups are as follows:
January 20th- Base Camp Brewing
February 17th- Poler Flagship Store
March 16th- no meetup (AOYP event scheduled)
April 20th- Commons Brewery
May 21st- Special Meetup! Portland Thorns vs. Washington Spirit
June 15th- Apex
July 20th- Paydirt
Year in Review
2013-14 saw many great events and meetups organized by the AOYP Committee. Check out our recap video!

AOYP KICKOFF
The AOYP Kickoff Event was held on August 20, 2013. Over 300 from Portland's A&O industry showed up to hear about AOYP's mission and how to get involved. Jeremy Moon, founder and president of Icebreaker, was the keynote.
Check out a recap and photos from the event.
Thank you to our generous Platinum Sponsors: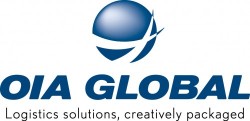 Stay Connected:
Follow AOYP through social media to stay up to date on events and meet ups:
Facebook
LinkedIn
Instagram
Twitter (#PDXAOYP)
2016-2017 AOYP Committee:
Email aoyp@pdc.us for questions or to join our mailing list