Cover photo features Kimberly's brother wearing Etta and James Jct Sparky's IPA design, celebrating an essential Oregon brew for tailgating or camping excursions.
2020 will be year that we look back on as one full of challenges and surprises, to say the least. But for Kimberly Parks, 2020 will be the year she took the plunge and transformed an idea she first had in 2018 into Etta and James Junction – a state-pride centric clothing brand celebrating the idea of 'coming home'.
While 2020 had it's obstacles, the idea of bringing people closer together and sharing in home-town traditions, which is at the heart of Etta and James Junction, is one we definitely need. And learning more about this woman-owned business dedicated to celebrating what home in Oregon is all about is also something we definitely need right now. We recently caught up with Kimberly to learn more about the challenges, goals, and next steps for Etta and James Junction: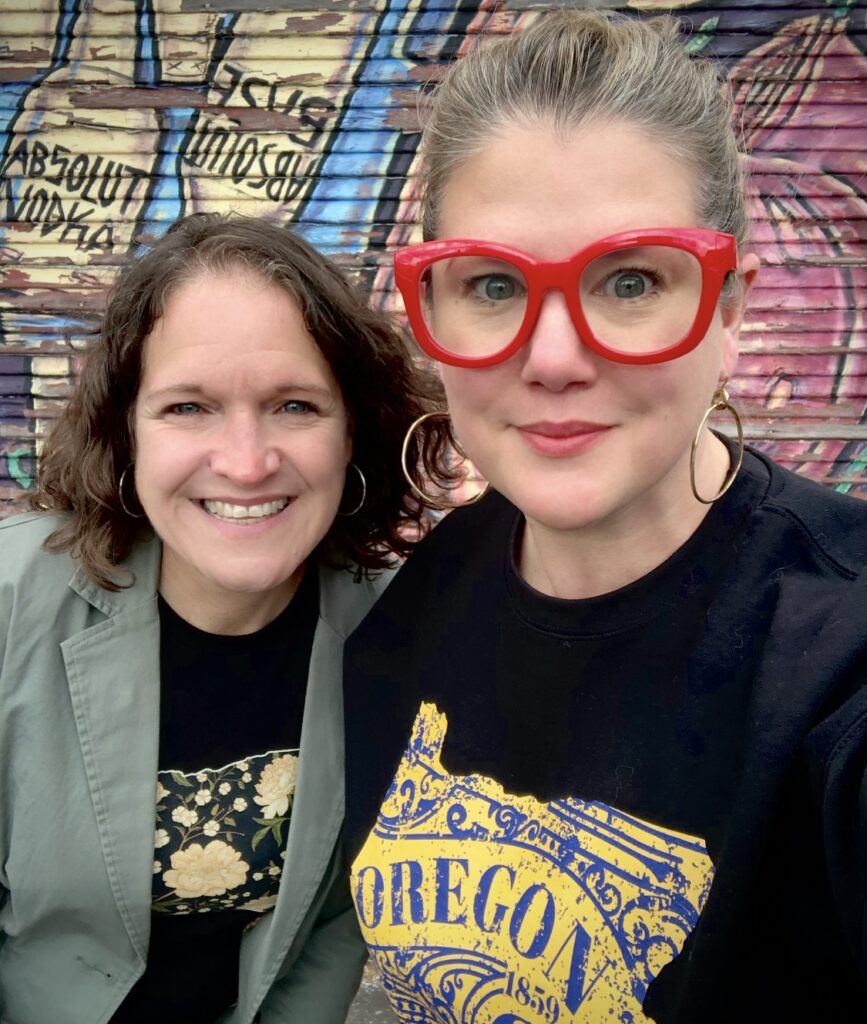 The Etta and James Junction team, Colleen Walker (left) and Kimberly Parks (right) are modeling the Etta Floral design inspired by Kimberly's Grandma and the 1859 Stamp Sweatshirt.
What inspires you and your product selection?
I have had the idea for Etta and James Jct. since 2018, when I was attending a campaign celebration party and wanted to wear something that represented Oregon but wasn't over-the-top political. I came up with our now named "Wildflower" and it was a hit; every time I wore it, someone commented on how much they liked it and asked where I got it. Last year when Covid came, I was thinking of a second revenue stream and that's when the idea for E & J came to the forefront and we decided to take the plunge. We also knew with folks at home that they would be online more, so what better time to have an online store?!? I named the company after my great-grandmother, Etta, and James, an uncle after whom my brother is named. The Junction represents the interconnection between our past and present experiences.
Every one of our designs is inspired by a special memory I have of growing up and my meaning of "home". I was born in Oregon but I also lived in Washington for quite some time, which is why we started with those two states. Colorado was next- I have dear cousins who live there. We plan to expand to other states but they will only be those in which I have lived or to which I have a special connection.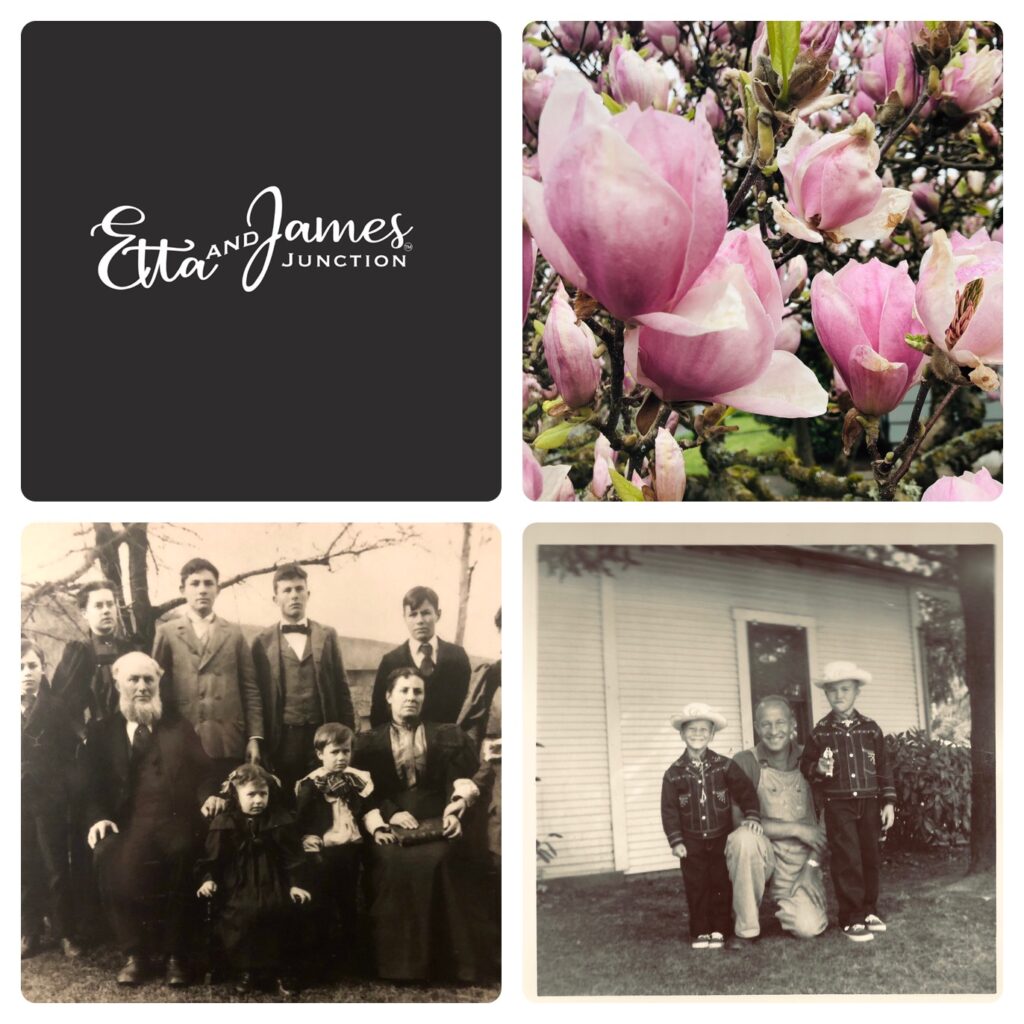 How has covid impacted your business and what are you looking forward to this year in regards to your apparel or company?
We launched Etta and James right smack in the middle of the pandemic! People may think that is strange but we wanted to take advantage of the "down time" to grow our brand awareness and more importantly, to work out all the details and processes required to run a business. We have been building our social media presence but seeing our products on a screen is much different than seeing them out and about on people; those opportunities have been limited with more people staying home.
With vaccinations rolling out, though, and by expanding our wholesale reach, we are hopeful in seeing more of our shirts around. We will be hitting the road for mini road trips (socially-distancing of course), to share our brand story and gather exposure through our adventures.
What are your next goals for your business?
We recently started to wholesale a small portion of our line. We are also making our public debut in May by participating in the Unique Markets Portland Pop-up. Our online store is currently print on demand from California and North Carolina but we are working with local printers for wholesale.
Our ultimate goal is to produce everything locally so we have better quality control and can contribute to the local economy and workforce. Our biggest goals for this year are to acquire more wholesale accounts, drive online sales, better define our process, and continue to organically build our social media following. Friends and family have been buying our WA shirts but we would love to see strangers wearing them, too.
What type of products or designs are you working on for this year?
We have been focusing on the Portland-metro area but are wanting to expand to Bend and other towns in our beautiful state. We also want to promote our Washington designs more. Oregon is easier since we live here but shoot, Vancouver is just across the river so we should really get our products into stores over there.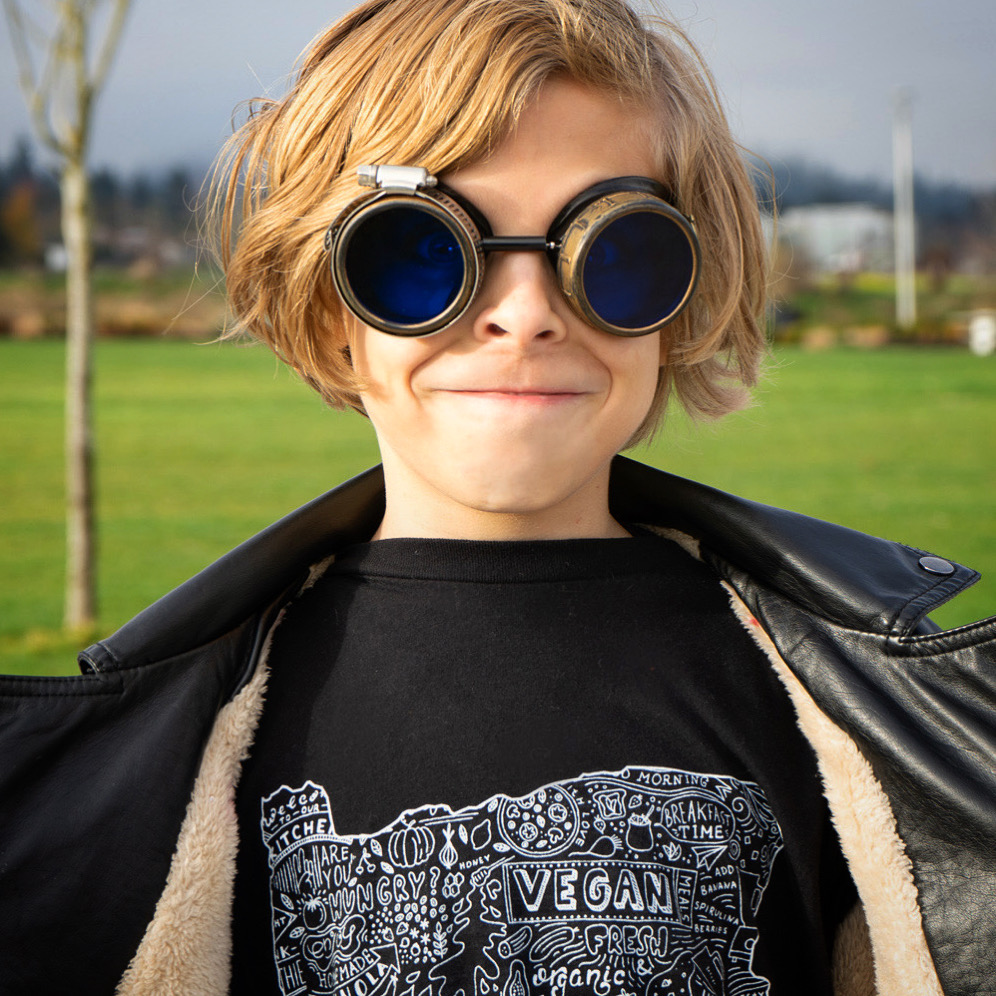 What fellow Portland A&O companies do you find interesting or inspiring?
I have always admired Patagonia, REI, and Columbia for their focus on customer service and having real experts who can talk about the products they sell. I will always be grateful to the salesclerk at REI who helped me be prepared for the elements during my trip to Yellowstone. Snow in July is cold! I love Nau's cool vibe and their attention to quality and design; they have brought a true refinement to outerwear.
What type of support have you gotten from A&O in Portland?
When our friend Sara from Dovetail Workwear introduced us to Sue, we were so excited to find out about all the resources Prosper Portland provides for small businesses like us- we had no idea they existed! To see the level of commitment to supporting the little guys (& gals!), to hear of the networking possibilities, to feel understood and rooted for- it was empowering and humbling at the same time.
We have appreciated talking with Sue and Laura about loan opportunities both within Prosper Portland and outside- they have given us good direction and we have followed-up with some of their suggestions. We look forward to learning more and being active participants in this wonderful A&O community. We want to be as helpful to others as Prosper Portland has been to us.
As a small business owner with big dreams, I think the foundation from which we build is critical. I want us to build relationships with other owners and makers, come to know the people who help build great companies from the ground up. I think learning how to scale up is going to be critical to our success.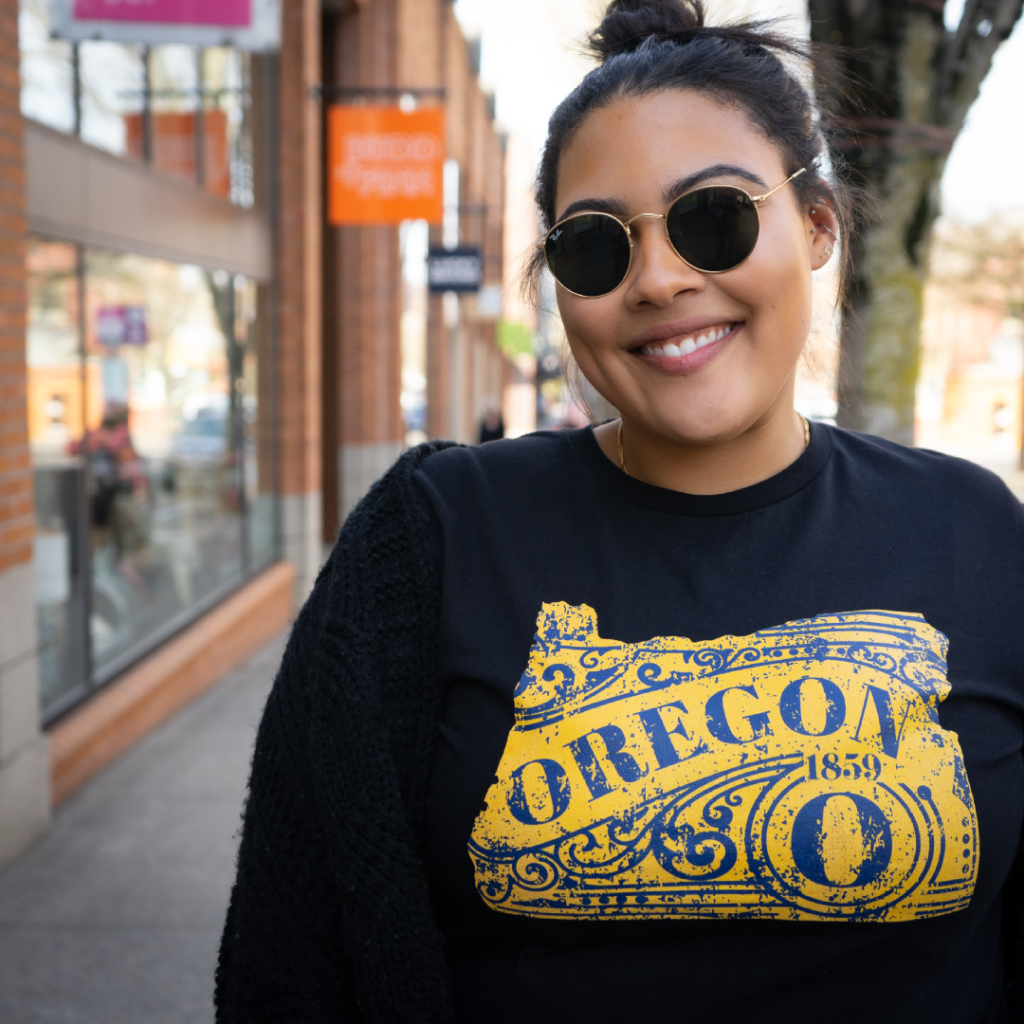 Is there anything the Portland A&O community can do to continue to support you?
As a woman-owned business striving to honor my ancestors, I want our company values and goals to be unwavering. I want to grow a business that will contribute to the local workforce, empower those under-served, and give back to the community I share and adore. Shop small and shop local!
Images curtesy of Etta and James Junction
To shop or learn more about Etta and James Junction, make sure to visit https://ettaandjames.com.
---
Portland A&O powered by Prosper Portland supports the success of Oregon's 800+ Athletic and Outdoor firms through community, peer-to-peer learning, events, and programming.
Portland A&O Community features are our way to highlight different businesses, brands, and programs impacting and supporting Oregon's impressive A&O industry. By sharing stories, advice and experiences, we can continue to support the industry and the people who make it thrive.
If you have a product, company or personal story to be featured, share with us!
ABOUT PROSPER PORTLAND
Prosper Portland creates economic growth and opportunity for Portland. Our vision is to make Portland one of the most globally competitive, healthy, and equitable cities in the world by investing in job creation, encouraging broad economic prosperity, and fostering great places throughout the city. We aspire to be a workplace of choice with passionate staff excelling in an open and empowering environment and sharing a commitment to our collective success.