Back in 2013, Mac Bishop challenged himself to wear the same wool shirt for 100 days without washing it. That challenge was the story that launched Wool&Prince and helped sell 2200 shirts in 10 days through a kickstarter campaign. To promote the kickstarter campaign, he sent out a couple of emails to blogs and spent nothing on paid media in which the story was picked up by Jay Leno, David Letterman, Fast Company, Today Show, and Outside Magazine… just to name a few.
Mac says he got really lucky with this original kickstarter, but it took more than luck to construct a compelling story, have a vision to rebrand wool for a new audience and generation, deliver on a quality product and utilize a promotional tool like kickstarter to reach that audience.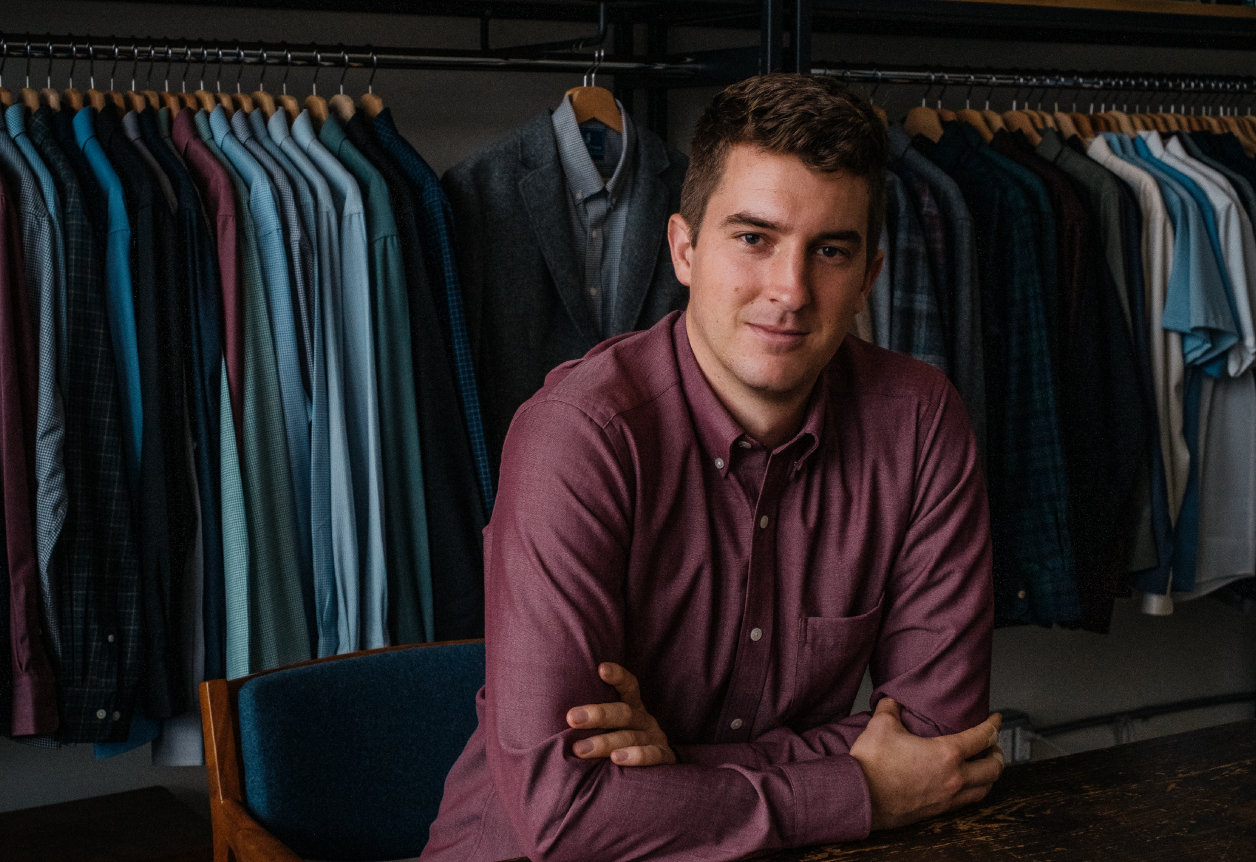 Mac is also incredibly lucky to have grown up wearing wool as a sixth-generation member of the family that owns Pendleton Woolen Mills, getting first hand experience to the team effort that it takes to run a family business. As he puts it, "there would be no Wool&Prince without those lessons and the mentorship I've received."
But it takes more than luck and mentors to turn a kickstarter campaign into a thriving lifestyle brand lasting more than 6 years. We wanted to learn more about the hard work, vision and product development strategy Mac is working on to further develop Wool & Prince as a lifestyle brand and what advice he has for fellow A&O entrepreneurs:
Tell us a little bit about you and your company:
We believe that guys get more out of life when they have fewer things. Five years ago, when we launched, we weren't entirely sure how to express that vision. It was just the simple desire to create a better, lower-maintenance button-down shirt that fueled our growth. Now we preach: own less, own better, and get to the things you love doing.
We have a higher calling at Wool&Prince than just selling stuff. We're making shirts and sharing a lifestyle that has changed many of our customers lives. Guys are getting more out of one garment, living with less, traveling more, and applying our less is more philosophy across their life. It's rewarding for all of us.
As a small, nimble team, we have immense control and flexibility over our day and future days. If something isn't working or if it's wrong, we fix it. There are no layers of bureaucracy. We have a bias toward action and experimenting.
How do you describe your company and your role within it?
My role at Wool&Prince has evolved over the years. The one constant: I still take out the trash every once in a while. : ) Currently, I spend most of my time on developing the team, marketing, and growth strategy.
Why are you based in Portland now?
Portland is where I grew up. And after four years, the Big Apple swallowed me up and spit me out. Needless to say, it was time to move home, put some roots down, get a dog, own a car, and get married. A couple of our team members moved to Portland for the Wool&Prince opportunity. People want to live in Portland and being here has been a good business move.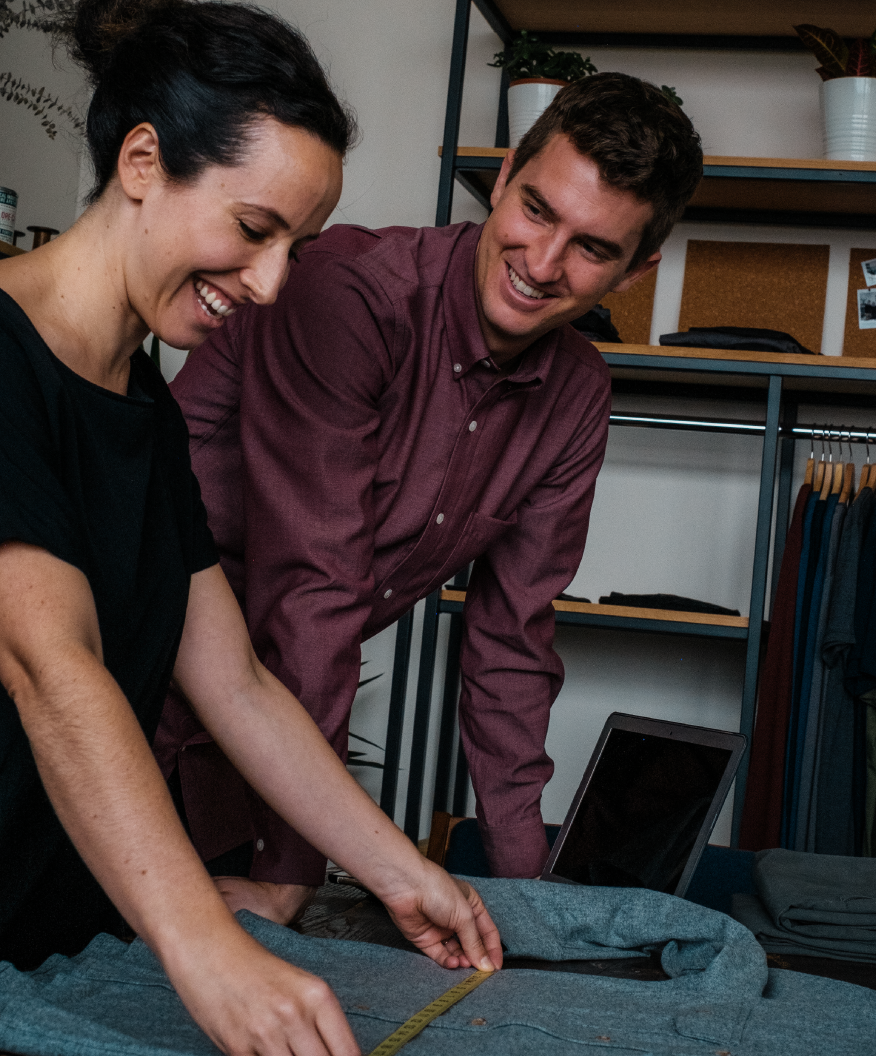 How do you go about developing or producing your products?
We like to think of our product development as a crowdsourced process where we listen to our customers, make product, and then listen to our customer some more. Each quarter I send out an update to our customer of where Wool&Prince has been and where we're heading. It's a chance for customers to provide feedback and suggestions to the team. Wool&Prince is the company it is today because of feedback from our customers. We are continually iterating and getting better.
My favorite product is the one that I keep going back to almost every day, the burgundy oxford. It's one of our heaviest fabrications so it wears like your favorite pair of raw denim jeans. And the burgundy color is spot on! Close seconds would be our heavy crew socks, and our boxer briefs 2.0.

What is your big vision for the company?

We'd like to find a new space in Portland that can house light manufacturing, retail showroom, photo studio, and our team. Experiential retail is what I think that's called.
We've had the top half covered for 5 years, next year we're outfitting the bottom half with some pants that we're hyped on. We've also just launched some women's concepts so we'll continue to innovate with merino clothing for women.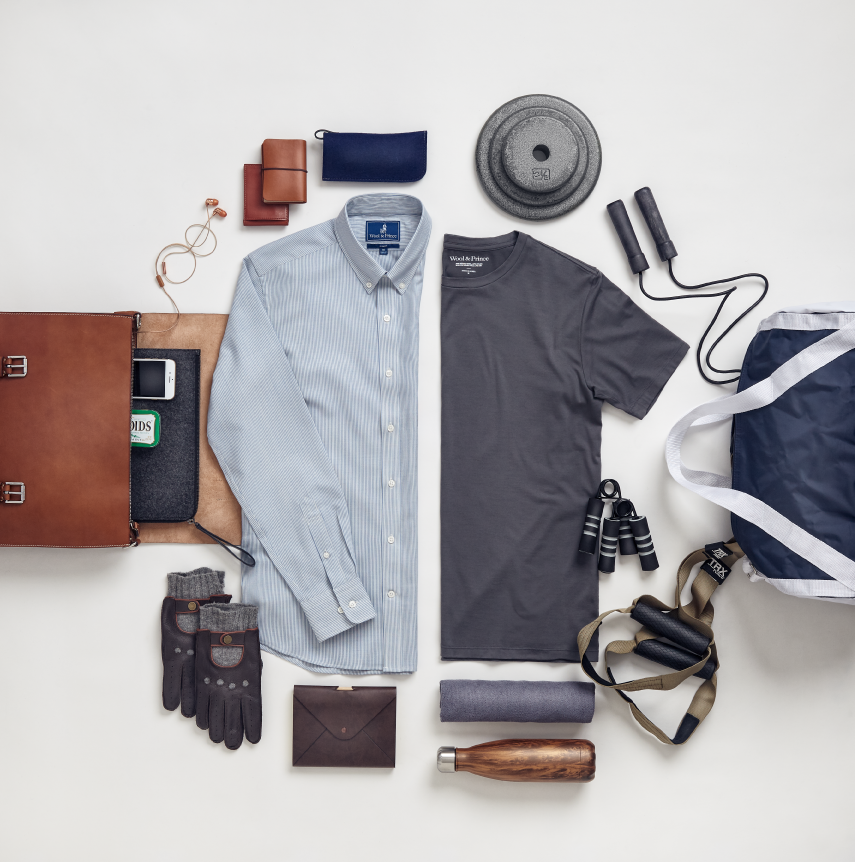 What fellow Portland A&O companies do you find interesting or inspiring?

Tanner Goods, NWAlpine, Pendleton, Revant, Older Brother, Ginew, Pacterra
What type of support have you gotten from A&O in Portland?

There's a great community here. Folks are generally open to coffee, regardless if they're an up and coming brand or and established brand.
What do you find rewarding about having a company based in Portland?
Portland is a desirable place to live so it makes recruiting easy.
We love the variety of people that live in and travel to Portland. We have a showroom on the third floor of an office building and it wouldn't be viable if Portland weren't a tourist destination.
What advice would you give someone looking to start their own company?  
Read, listen, and absorb. In my early 20s I read a lot of business books. Blue Ocean Strategy and Lean Startup are two of my favorites. And now, I listen to a variety of business podcasts. My favorite is "Master's of Scale" by Reid Hoffman. Really good discussion on strategy in there.
Learn via other entrepreneurs' successes and failures. But don't be afraid to jump in. Nothing beats learning while doing.
---
Portland A&O powered by Prosper Portland aims to support the success of Oregon's 800+ Athletic and Outdoor firms through community, peer-to-peer learning, events, and programming.
Portland A&O Community monthly features are our way to highlight the different stages of entrepreneurship, innovation and breath within Oregon's impressive A&O industry. By sharing stories, advice and experiences, we can continue to support the industry and the people who make it thrive.
If you have a product, company or personal story to be featured, share with us!