In the offices of KEEN's Waterfront Building, Rachel Treinen sits among her co-workers thinking and talking about sandals. She's the Associate Product Line Manager there, nearly two years into a job that started as an internship. Initially, Rachel worked with AOYP on a networking event during her interning time, eventually becoming a committee member at the beginning of 2016. (Maybe you've seen her around at AOYP events).
We recently conversed with Rachel about her work at KEEN, the athletic & outdoor industry, and living/working in Portland…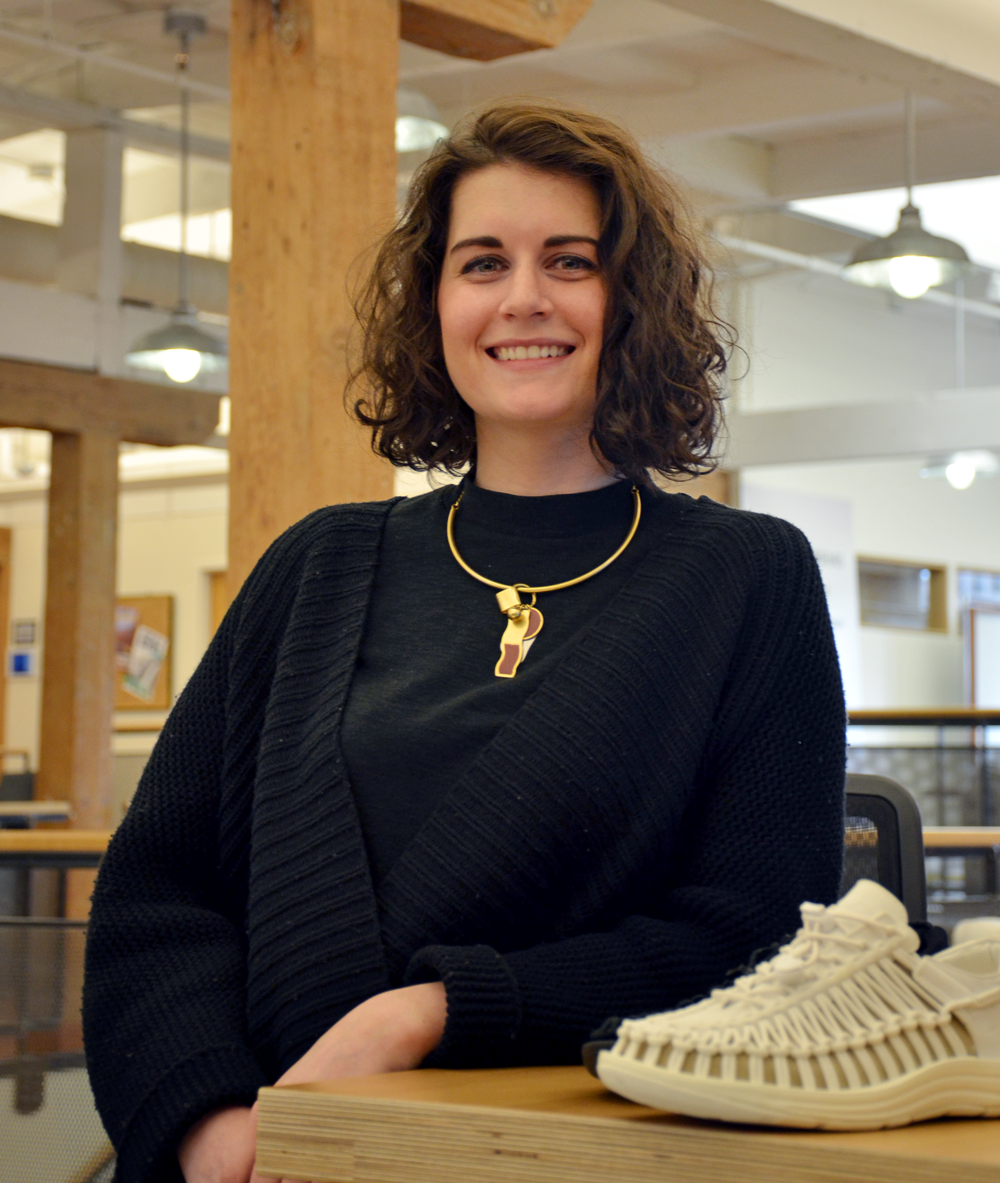 Tell us a little bit about your job:
[I work in] the Waterfront Business Unit [which] includes our performance-oriented sandals. My team consists of a Business Unit Director, Marketing, Product Development, a Senior Product Line Manager, and myself, Associate Product Line Manager.
Our unit sits together so we can maximize collaboration and communication from product creation through go to market. It's great to be able to keep each other in the loop about all things related to sandals. I report to the Business Unit Director.
What do you find most interesting about your job?
Product management is both an art and a science. Curating a line to hit your business goals requires influence from both objective and subjective sources. Getting outside and living a day in the life of a current or potential KEEN fan can't provide the same information that a detailed sell-through report can – yet both are highly invaluable! It can be a challenge to navigate through all the data points to identify what will ultimately lead to the best decision.
Also, any time you're in a public place you're staring at people's shoes. It's a hard habit to kick!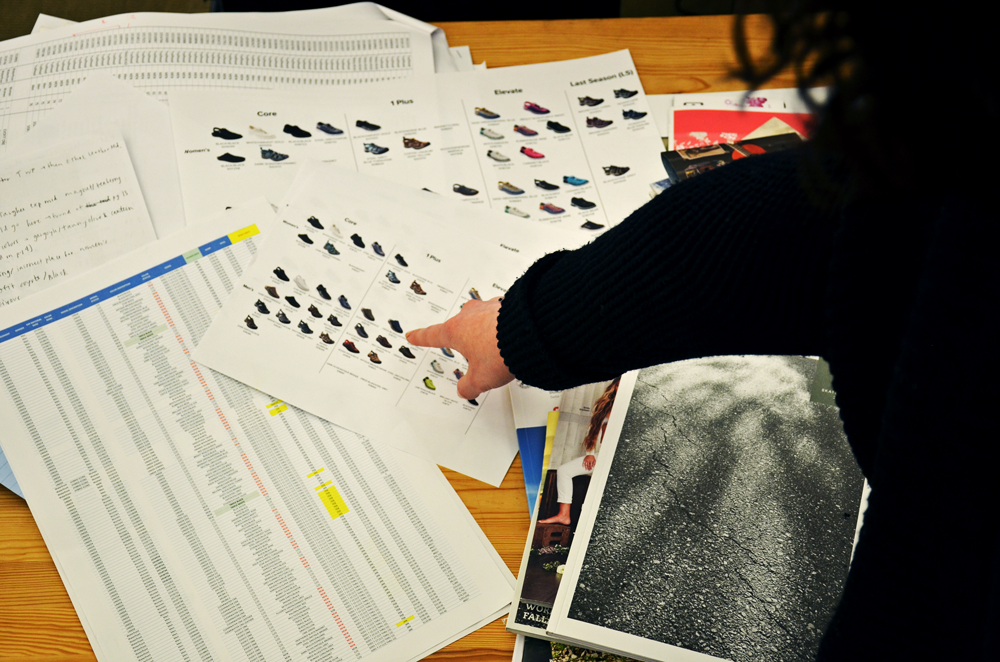 What types of skills have you learned on the job?
Not necessarily a skill, but a really great opportunity I had at KEEN was to pilot a KEEN Shoe School program at one of our factories in Thailand. I spent 6 weeks in our factory learning traditional shoe making methods from learning to stitch leather, whittling lasts, pattern making, material procurement and logistics, and construction. KEEN combines the values of classical shoe making with innovative constructions, technologies, and products.
Is this your first job within the Athletic & Outdoor industry?
Yes, I went from my college graduation to a ten-week internship at KEEN. We have a high quality, well organized summer internship program, which usually includes anywhere from 6-10 interns across all departments. We worked hard and had our evenings to explore beautiful sunny Portland! I applied for and landed a position with the Product Development team that sparked an interest in building products for your next adventure.
Why did you want to work in the A&O industry?
The A&O industry has a genuine interest in helping people become their best selves. That alone separates A&O from other industries. I think that draws a lot of people to the industry as well as having the outdoors as a hobby.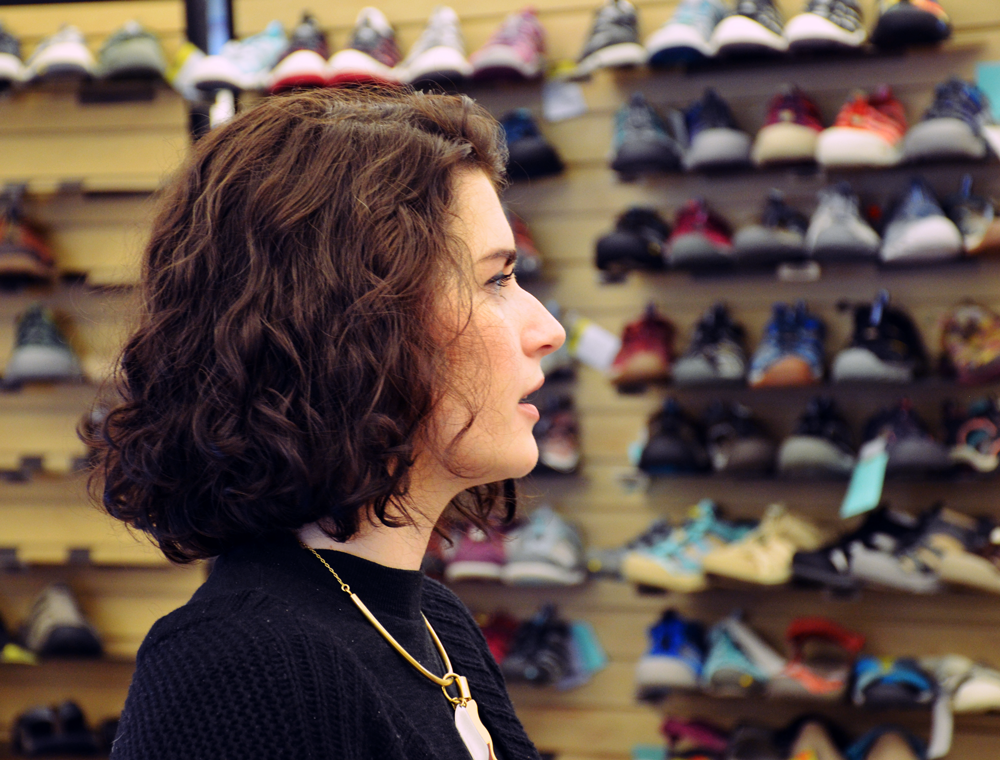 What has been the most helpful thing you have gotten out of AOYP?
The people and connections – from meeting and working with the other committee members, to the attendees at our monthly meet-ups, to the guest speakers at our large events – AOYP is full of hard working, highly knowledgeable, kind people. I'm always impressed by how small the industry really is – so many people overlap at some point in their careers. I'm excited to keep growing in my career and community involvement so I can give back to AOYP.
What's your favorite aspect of living/working in Portland?
Portland, and KEEN especially, values a proper work/life balance. We work hard but we know when it's time to disconnect. I love living in Portland – I moved here right out of college knowing it was a place that would help shape me to be the person I wanted to be. I felt like I was surrounding myself with the best opportunities to learn and grow and push myself.
What is your favorite thing to do in Portland?
Favorite thing to do in Portland… shopping at the local businesses! I'm a nerd for local and independent fashion designers and our local businesses do a really great job showing them off. 
What advice would you give someone hoping to get into the A&O Industry or hoping to get a job similar to yours?
Be persistent, eager, and optimistic about your future. Know your strengths and differences compared to the group and highlight those. Figure out how to stand out (in a good way!). Be confident about what you know and conscious of what you don't know. Do informational interviews, talk to people, connect on LinkedIn, and attend networking events. It sounds like a lot of work, but the more face time you can get with people, the better!
…
We'll take that good bit of advice as our ending to this post. Many thanks to Rachel for taking the time to answer our questions, and especially, her insights into her profession and that of the athletic and outdoor industry. Thanks for reading and sharing!
---
Want to be featured? Have a A&O story to share? We are currently seeking A&O professionals to interview to feature A&O jobs, companies, products and careers! Submit your story today or contact us if interested in learning more.