Wild Apparel, a Portland-based company started by industry veteran Dan Tiegs, is in the midst of its second crowd sourcing campaign. The Sweet Sister Down Hoodie is the second Wild style to debut on Crowd Supply and will run through June 7th. Backers of the project can choose from three colors of this flattering women's down jacket- http://www.crowdsupply.com/wild-outdoor-apparel/sweet-sister-down-hoodie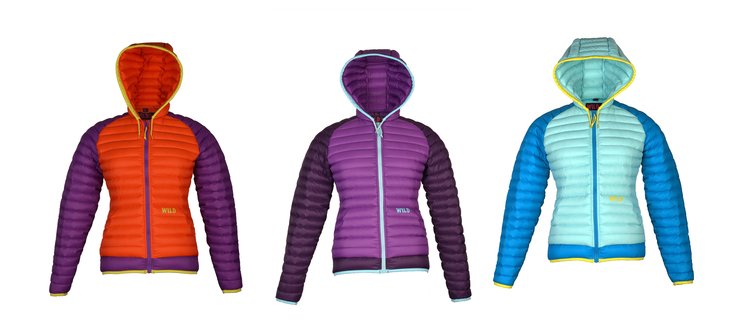 ABOUT WILD OUTDOOR APPAREL
WILD Outdoor Apparel is a design studio from Portland, Oregon making technical outdoor apparel for active people who do not want to be pegged into a product category. All WILD products are designed and manufactured using technical fabrics and construction. The second WILD product to hit the market is the Sweet Sister Down Hoodie. Styled for the street but made from technical, fine denier nylon and insulated with 700 fill down. This styles was inspired by the classic cotton hoodie that has a front zip, pouch pockets and a hood. The Sweet Sister takes this concept but turns it into a super light, highly compressible, very soft down sweat shirt hoodie. An easy grab and go style that stands up to both cold weather and discerning eyes. Look for other WILD Outdoor Apparel products to debut on Crowd Supply in the future. WILD Outdoor Apparel – The Original Mountain-to-Bar Brand. Get WILD.