Camber Outdoors is currently accepting applications for Pitchfest 2019 and recently expanded the program to include both women and minority-owned entrepreneurs. Camber Outdoors' Pitchfest drives innovation, creativity, and entrepreneurship in the active-outdoor industries through a pitch event in front of an audience of over 350 business leaders, investors, and media, as well as one-on-one time with an esteemed judging panel. The deadline to apply is March 15, 2019 (deadline extended) at 11:59 p.m. MST.
Now in its fifth year, Camber Outdoors' Pitchfest combines a 10-week intensive mentoring program for entrepreneurs with a live "pitch" event to some of the active-outdoors industries' most influential CEOs, entrepreneurs, investors and thought leaders on June 17, 2019 in Denver, CO, prior to Outdoor Retailer Summer Market.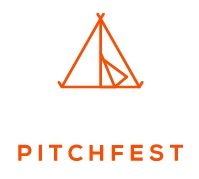 The vision of the Camber Outdoors Pitchfest program is to shift the paradigm in the active outdoor industry by galvanizing diversity, equity and inclusion for entrepreneurs to create new products, paths and opportunities.
Funded in part by The REI Foundation's Mary Anderson Legacy Grant and Perkins Coie, Pitchfest was launched in 2015 as the cornerstone of Camber Outdoors' programming to support and accelerate women's leadership and participation in the outdoors. Since then, 33 women have live pitched their business plans to a distinguished panel of active-outdoor industries executives and a room full of investors, entrepreneurs, and industry leaders. The mentoring and feedback they've received have helped Pitchfest participants increase their business sustainability and growth.
TIMELINE FOR PITCHFEST:
March 15, 2019: Applications close
April 8, 2019:  Pitchfest 10-week mentoring program begins
June 17, 2019: Pitchfest Live Pitch Event at Outdoor Retailer Summer Market in Denver, Colorado.
CRITERA FOR PITCHFEST FINALISTS:
Finalists will be selected based on the following:
Company Traction: Able to demonstrate revenue and market traction and are focused on high growth/scaling
Ownership/Leadership: Business must be founded or co-founded by AND at least ⅓  womxn and/or minority-led
Industry Focus: Business focus must directly relate to or contribute to the active-outdoor industries
Availability: Applicants must practice and pitch their business in person on June 16- 17 in Denver, Colo.
Learn more by reading Pitchfest FAQs
Each finalist is paired with a mentor who will advise them on articulating the opportunities most critical to their business' growth. They will then live pitch their business to the judging panel to gain insight, visibility and valuable feedback.
Watch the 2018 Pitchfest Finalist Presentations.
"One of the biggest benefits of participating with Camber Outdoors has been the relationships formed with other women entrepreneurs. I still meet up with several of the women I met at Pitchfest to share ideas and feedback. Getting to meet and build relationships with these women is incredible. We all learn from and support each other. And I think that is exactly what we need to be doing." – 2016 itchfest Finalist and founder of The Dyrt, Sarah Smith.
Women-led and minority-led businesses that believe in Camber Outdoors' guiding principles, are committed to business growth, and are focused on the active-outdoor industries are encouraged to apply.
Judging is based on the criteria below:
Submit a 2-minute video along with your application no later than March 15 (deadline extended)
Identify as a Founder, Entrepreneur, Business Owner and/or Innovator
Agree to commit to the program and attend weekly remote meetings, mentorship activities and be engaged in the full 10-week program.
Confirm that I can attend and participate in the pitch practice, as well as the Pitch Event on Day 0 of Outdoor Retailer Summer Market (June 17, 2019)
Commit to creating a supportive environment with other entrepreneurs and leaders and giving back to the Pitchfest and Camber Outdoors community
Actively seek candid feedback, mentorship and learning opportunities through Pitchfest
Has launched and has plans to scale their business – in size, impact and/or scope
Identify as a womxn and/or minority and their business is 1/3 womxn– and/or minority-owned and led.
Committed to implementing the Camber Outdoors mission of equity for all in the outdoors and equity for all in their company.
Their company is related to the active-outdoor industries