Join us for the 2016 Athletic & Outdoor Industry Celebration: Building Portland A&O, Learning From Our Founders Wednesday December 21, 2016 at Castaway (1900 NW 18th Ave Portland, Oregon 97209) from 6-9pm.
This annual A&O industry celebration brings together Portland brands and talent under one roof to learn about industry issues and trends, as well as to provide a forum for fun and networking. The Portland metro is comprised of legendary brands, designers, and entrepreneurs.


The stories and the people behind these brands are driving forces and inspiration for the next generation of A&O talent. For this reason, this year's theme will be "Learning From Our Founders"- A panel discussion with legendary figures from the Portland A&O industry with an opportunity for the up and coming talent to ask questions of the legends.
____________________

SCHEDULE OF EVENTS:
6:00 – 6:30 p.m.
Networking Reception & Silent Auction
6:30 – 7:30 p.m.
Event Kick Off from D'Wayne Edwards
Introduction from Mayor Hales
Welcoming remarks from PDC Commissioner, Gustavo Cruz
Speaker Panel discussion with D'Wayne Edwards (moderator), Tim Leatherman, Peter Moore and Lynn Le
Q&A from audience
7:30 p.m.
8:00 p.m.
____________________

EVENT SPEAKERS:
Welcoming Address — Major Charlie Hales

Fireside Chat Panel Moderator and Event Emcee —  D'Wayne Edwards of PENSOLE

Over the course of his 27-year career, D'Wayne has received numerous design awards, voted one of Fast Companies Most Creative People in 2014, owns over 40 patens and designed over 500 styles for premiere athletes such as Derek Jeter, Carmelo Anthony and Michael Jordan.

In 2010 D'Wayne founded the 1

st

academy in the U.S. dedicated to Footwear Design called PENSOLE. PENSOLE has quickly become the premiere footwear design school in the world by secured partnerships with the industries top footwear brands, retailers and has over 150 former PENSOLE students working professionally for some of today's top brands: Nike, Under Armor, Adidas, New Balance, Brooks, Keen, Timberland, Converse, JORDAN and others globally.

Fireside Chat Speaker — Tim Leatherman, Founder & Chairman of Leatherman Tool Group Inc.



Tim Leatherman is the mastermind behind the original American multi-tool and the chairman of Leatherman Tool Group, Inc., a company he founded in 1983 in Portland, Oregon. A 5th generation Oregonian with a mechanical engineering degree from Oregon State University, Tim was inspired to design a "Boy Scout knife with pliers" while road tripping with his wife in 1975 to repair a sputtering and untrustworthy $300 Fiat. After returning home he spent ten years designing, patenting, manufacturing and selling the first Leatherman tool, the Pocket Survival Tool in 1983. Today the company employs more than 500 Oregonians across its two facilities and offers more than 40 different high-quality multi-tools, pocket tools, and knives for those that need to prepare for the expected and unexpected. Tim claims the reason for the company's devotion to quality is "because my name is on every tool, I want each one to be perfect." In 2005 after serving as president and CEO, Tim retired but remains majority owner and chairman. He and his wife still live in Portland, Oregon, where he has achieved many of his post-retirement goals: more tennis, movies, reading, travel, fishing, and sleep.
Fireside Chat Speaker — Peter Moore, Co-Founder of Adidas America and former Global Creative Director at Nike

Fireside Chat Speaker — Lynn Le, Found and CEO of  Society Nine


Society Nine celebrates the fight within every woman by producing the best boxing training gear and sportswear out there, for women, by women. Society Nine was launched in February 2015 on Kickstarter, successfully surpassed their campaign goal, and fulfilled all their backer pledges. They have been featured in Forbes, Fast Company, CNBC, Upworthy and  Amy Poehler's Smart Girls, as well as featured on Oxygen Network's "Quit Your Day Job," a reality show competition where startup companies led by female and minority entrepreneurs vie for investment from a group of angel investors.
____________________
SILENT AUCTION
AOYP is hosting a silent auction at this year's event to raise money for The Gateway Green project.
For a full list of silent auction items, click here.
Thanks to Adidas, Leatherman, Portland Design Works, Leupold & Stevens, Montane, Bridge and Burn, Pendleton, and Yakima for donating to our silent auction.
____________________
GET INVOLVED
Call for Sponsors – Does your company want to help support the A&O industry annual celebration? We are seeking several additional sponsors, in addition to those currently sponsoring the AOYP group, to support this event.
For more details on how to get involved, email Sue at BalS@pdc.us
___________________
SPONSORS
Thanks to our event sponsor:

Thanks to our AYOP sponsors: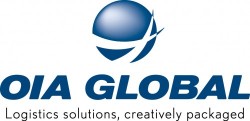 The PDC and the Athletic and Outdoor Industry Council, in partnership with the A&O Young Professionals (AOYP) group, will be hosting the event.