While working at different roles within KEEN & adidas, Erin Cook faced a similar problem. Each season there were hundreds, sometimes thousands of products to launch across several consumer communication channels, but she rarely had the resources to generate the quantity or diversity of content needed to properly market the products.
Erin quickly learned that she wasn't the only one with this challenge. She set out to find the solution to this challenge and in 2018 she created authentic, a mobile-based content creation platform designed to benefit photographers, content creators, and brands.
The simple five-step platform gives brands a new low-risk creative channel to generate meaningful content with fewer resources. It also gives content creators access to a new channel to sell content, earn money, test products and get exposure to brands.
With the variety of A&O brands and content creators in Portland who could benefit from this new resource, we wanted to learn more about the person behind it.
Q&A with Erin Cook of authentic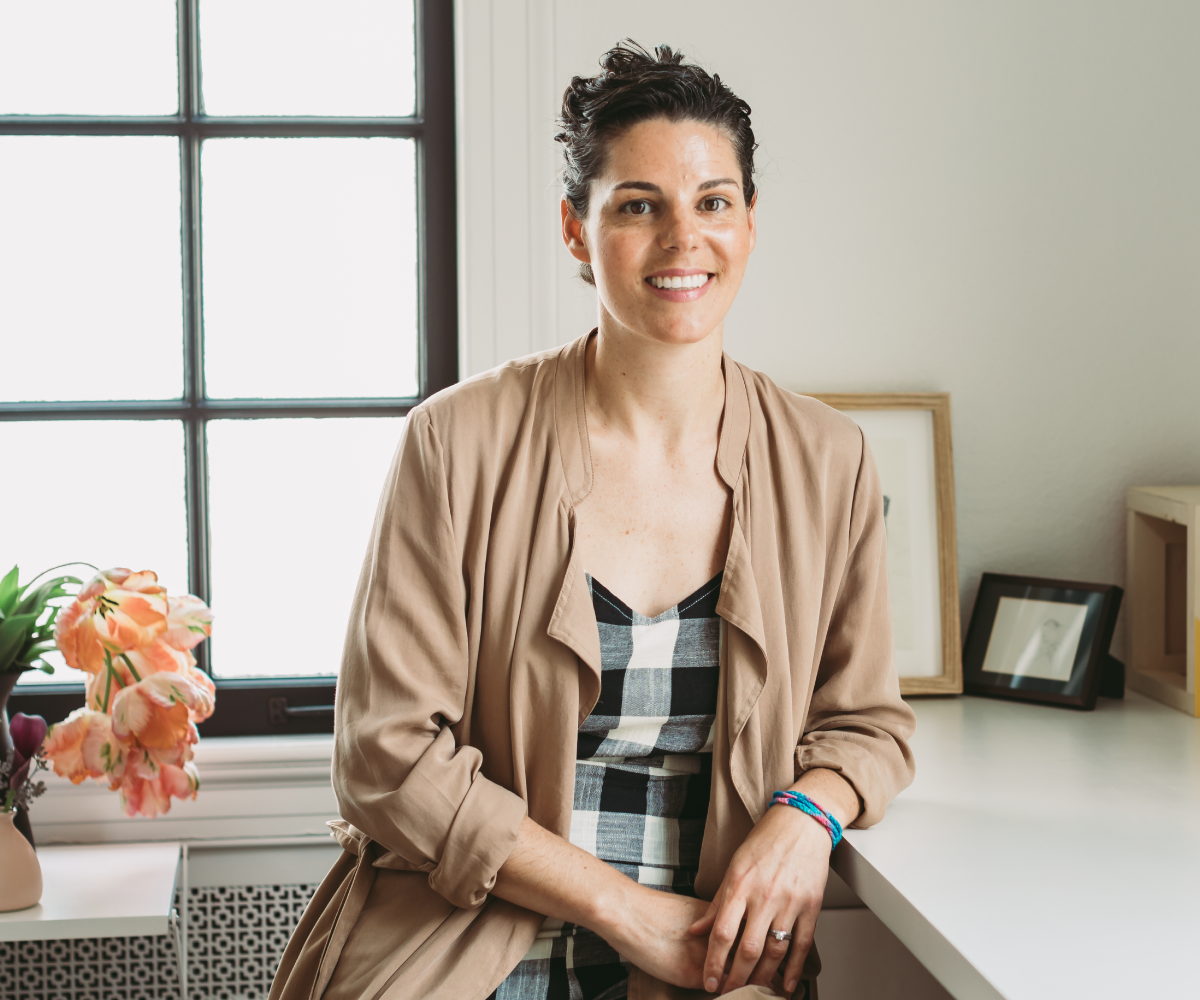 What is your big vision for the company? 
Authentic's vision is to make content generation easier, less costly and more inclusive. Brands should have easier access to high-quality photography that represents their products for more types of people in different settings. They shouldn't have to choose just 1-2 products per season…on a single model…in a single location, just because of limited resources. They should be able to celebrate all of their products!
What do you find to be the most rewarding part of your job?
I love being able to put our values up front – authenticity and inclusion. And to have the opportunity and accountability to run the business with those values leading the way.
I'm most interested in the business challenge of needing to wear lots of different hats – from drawing up legal documents to making technical platform updates, I'm learning a lot. I'm most inspired by the photographers we work with. Their creativity is the basis of our authenticity because they are real people capturing real moments.
authentic's Process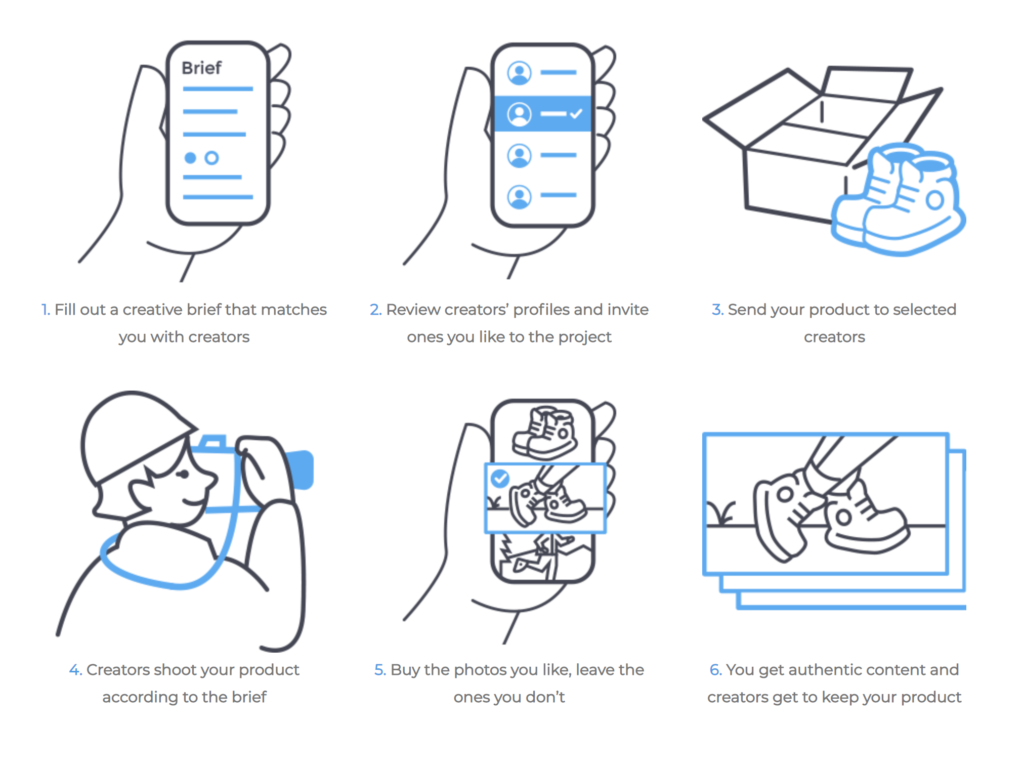 What projects are you the most proud of?
There are two things I am really proud of… the first is a project that took the longest to come to fruition, which I'm proud of because it took a lot of perseverance. This was a larger brand that by nature had more legal and organizational hurdles to overcome. After 18 months of troubleshooting and follow up, they purchased photos on our platform.
Overall, I'm also proud of our approach to learn and adapt on the go. We've been in business less than two years, but started soliciting feedback almost immediately. The brands and photographers are critical stakeholders that feel like an extended team, offering a range of diverse perspectives that make our product and service more effective and more inclusive.
What fellow Portland A&O companies do you find interesting or inspiring? 
Looptworks is really inspiring – I love their clarity of purpose, "Pioneering the end of waste." They have a values-led and collaborative approach to business that I really appreciate.
How do you feel Portland shapes or influences your company? 
Portland has a culture of doing things differently – of not accepting the default approach, especially when that approach negatively impacts the environment or excludes people. That culture inspires and challenges how we run our business, questioning the traditional notions of success and single-minded financial growth.
What advice would you give a fellow aspiring entrepreneur? 
I would advise any fellow entrepreneur to leverage the incredible support systems in and around Portland. From incubators and peer mentorship like Prosper Portland's Peer to Peer program, to angel investment funds focused on sustainability, to tech groups focused on supporting female-run startups, the local network of support is tremendous.
_
cover photo is an authentic content sample: Michelle Craig (photographer)  for Bogs Footwear (brand)
---
Portland A&O powered by Prosper Portland supports the success of Oregon's 800+ Athletic and Outdoor firms through community, peer-to-peer learning, events, and programming.
Portland A&O Community monthly features are our way to highlight different jobs, roles, and programs impacting and supporting Oregon's impressive A&O industry. By sharing stories, advice and experiences, we can continue to support the industry and the people who make it thrive.
If you have a product, company or personal story to be featured, share with us!
ABOUT PROSPER PORTLAND
Prosper Portland creates economic growth and opportunity for Portland. Our vision is to make Portland one of the most globally competitive, healthy, and equitable cities in the world by investing in job creation, encouraging broad economic prosperity, and fostering great places throughout the city. We aspire to be a workplace of choice with passionate staff excelling in an open and empowering environment and sharing a commitment to our collective success.