Revant Optics, based in Portland Oregon, has been providing the community with premium replacement lenses since 2010. From the hustle and bustle of daily life to the wildest of adventures, they believe quality eyewear should be built to last. They are helping people see that better optics can enhance every activity under the sun, one pair of sunglasses and one happy customer at a time.
Revant has high standards when it comes to their sunglasses, lenses, customer service, team and community. Someone who promotes these standards first hand is employee, Thomas Hamilton.
Thomas, a classically-trained musician, started working at Revant within their Customer Service department several summers ago after graduating with a master's in music performance from Oklahoma City University. Eight years and numerous job titles/promotions later, Thomas is currently their Systems Manager.
As one of their longest employees who has been there through Revant's kickstarter product launch campaign and their office move to Portland in 2017, we wanted to learn more about Thomas' career within the Athletic and Outdoor Industry and his unique problem-solving focused job: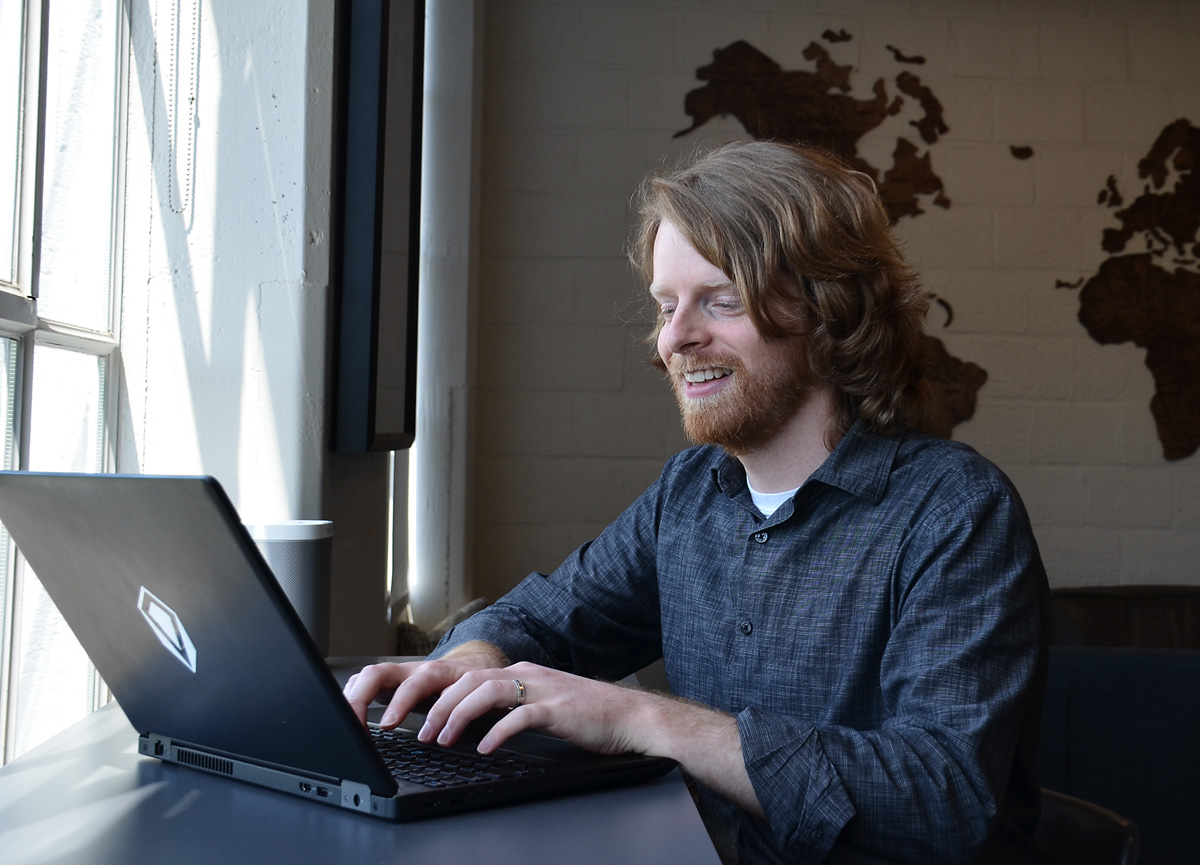 What are your core responsibilities at Revant Optics?
I have a hand in just about everything in some way. From reporting and data management to process creation, software development and integration, my team exists to ensure that every other department and Revant employee can maximize their effectiveness and focus on what they do best. We provide them with the technology and support they need so they can provide the best service to customers.
What does a typical day look like for you? 
I have the opportunity to work with everyone throughout the entire company. This is one of the things I love most about my role. I am constantly learning about other facets of the business and how to use technology to aid in our jobs. Because of this, a typical day can be quite varied depending on the current priorities and demands.
A big part of role is balancing priorities and working with managers to prioritize how I can support them. We plan work in a couple different stages. Quarterly, I meet with the leadership team and evaluate opportunities and prioritize larger projects. There are always things that need to be done in addition to these larger projects so we then also plan "sprints" every two weeks. A successful sprint is one that keeps us on track with the larger projects while still accomplishing the most pressing smaller items that come up along the way.
Of course it isn't all planning, there is day to day execution against these plans and dealing with unexpected things that arise but the variety keeps things interesting.
What do you find to be the most interesting part of your job?
I am constantly learning and frequently problem solving. This is just part of my personality as I do this wherever I go. I am very fortunate that this has become such a core part of my role here at Revant.
Technology is central to everyone's success in their role. I get to focus on how everyone uses that technology and how it can be most effective for them. A carefully designed process reinforced by technology can be an extremely powerful thing, whether it increases production throughout, helps generate the data we need for analysis, or just makes something easier.  I especially enjoy the look of delight my coworkers sometimes get when we provide a solution that results in a personal gain. Sometimes it can be as simple as fixing a small daily annoyance. It can be a big morale boost.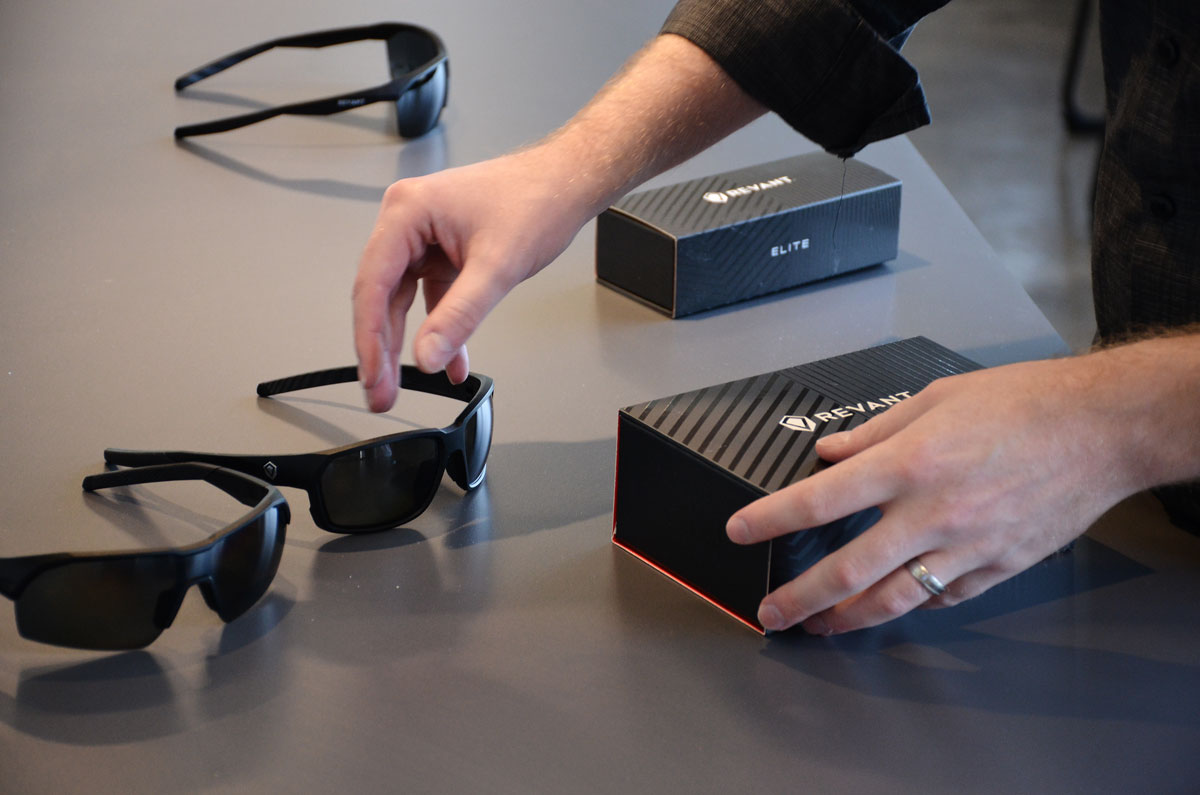 What is one of your favorite projects that you have worked on at Revant?
When we decided to open our Portland manufacturing facility, we were in many ways starting from scratch on how things were working and fitting together. We needed a way to efficiently store and track inventory, track the manufacturing process, pick and pack orders and generate shipping labels. On top of that, we needed a way to intelligently route orders to be fulfilled at multiple locations according to manufacturing specs and inventory levels.
We were able to develop these processes and integrations on top of our ERP and tailor them to our specific needs. This facility is almost entirely a manufacturing-on-demand operational model.  Many of the off-the-shelf softwares for these kinds of processes are not necessarily geared toward this. For example, in a traditional model, you might first manufacture a batch of products, then place the whole batch on a shelf, and then orders are fulfilled out of the batch as they are processed.  Our system was developed without the need for batching. We only produce orders that are placed and therefore only need to store and track raw material inventory. Then we pack and ship orders right off the manufacturing conveyor, with scan verification, product labeling, and shipping label generation integrated into one single process.
What aspect of the company would others within A&O find most surprising?
I don't think this is very surprising to people with any firsthand experience with Revant, but I think others might be surprised by how core the customer experience is to our product, process, and overall culture.  I worked in customer service for years here at Revant before transitioning to a more technology focused role, and that experience interacting with our customers still shapes what I do now.
But it isn't just me, I would guess that every individual here could tell you how their everyday role is benefitting the customer's experience. The Product, Customer Experience, and Web teams all spend a great deal of time gathering feedback from customers about what could be better or what they would like to see. But it goes deeper than this, once this feedback is gathered it is passed to the right team to act on it.
If we look at the example above regarding opening our Portland manufacturing facility, while it was a very Operations and Systems heavy project, it was still driven by bettering the customer experience. This facility was set up to be able to offer more types of replacement lenses for more sunglass models. And by choosing the on-demand model, we were able to viably offer tens of thousands of varieties of lenses that our customers were requesting.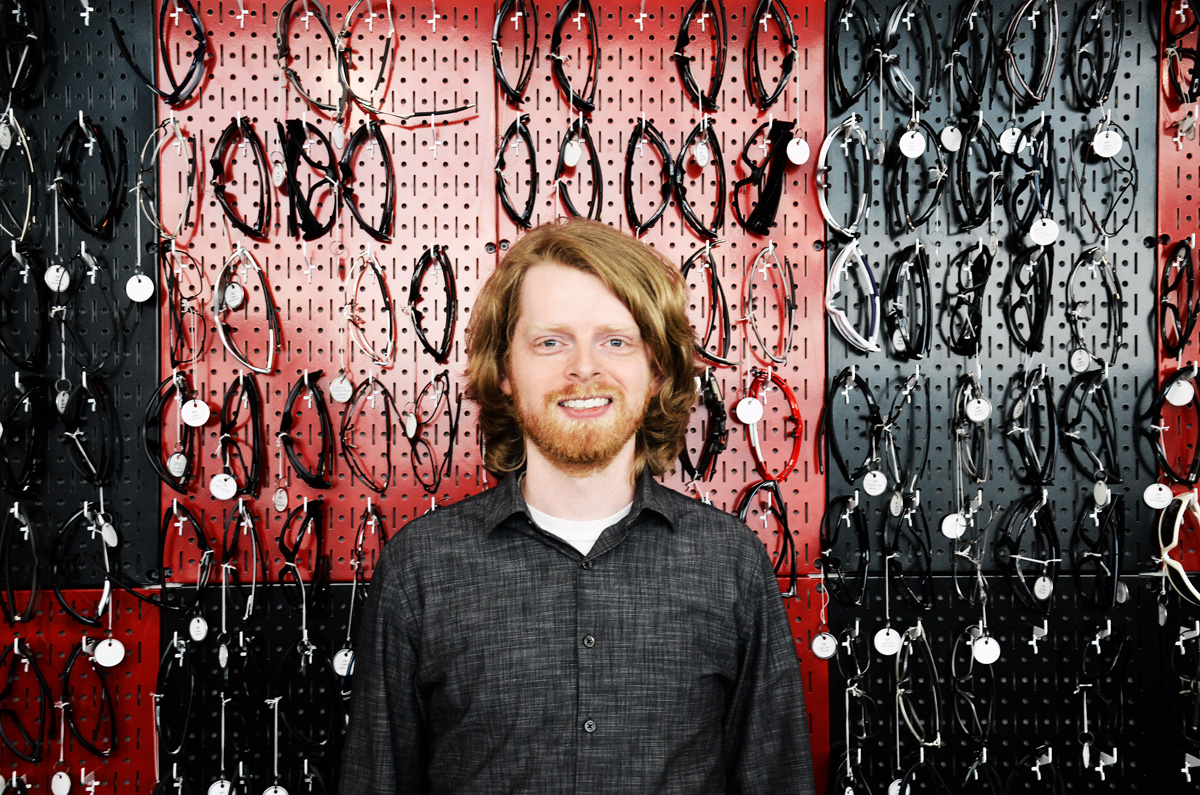 What do you like about working within the A&O Industry? 
I have always enjoyed the outdoors, though at times it can be hard to find the time to get out there. Working in the A&O industry keeps me connected even so. I enjoy being able to relate to our customers through shared interests and experiences and appreciate that what I am doing at Revant helps to enhance those experiences.
How do you feel Portland influences your job? 
I'm originally from the greater Portland area so it feels somewhat like home to me. I love that Portland has all the benefits of a city, but you don't have to travel far to enjoy the outdoors.
What advice would you give someone looking to enter the A&O industry who may not have specific experience or a degree in the field?
Be hungry to learn but also draw from the intelligence you carry from other experiences and industries. Be passionate and confident with what you bring to the table.
My formal education is all in music. However, I find that my musical experience and way of thinking is often a factor to my success. Much of my work in music school even began my journey toward working with technology as a career.
What advice would you give someone hoping to get a job similar to yours?
Learn to see how all the pieces fit together. Seeing this kind of big picture when approaching an issue or project is where the real value is generated.  Seek to overcome every challenge with not only a solution that addresses the problem at hand, but also makes life easier for someone else or for yourself in the future.
---
Portland A&O powered by Prosper Portland supports the success of Oregon's 800+ Athletic and Outdoor firms through community, peer-to-peer learning, events, and programming.
Portland A&O Community monthly features are our way to highlight different jobs, roles, and programs impacting and supporting Oregon's impressive A&O industry. By sharing stories, advice and experiences, we can continue to support the industry and the people who make it thrive.
If you have a product, company or personal story to be featured, share with us!
ABOUT PROSPER PORTLAND
Prosper Portland creates economic growth and opportunity for Portland. Our vision is to make Portland one of the most globally competitive, healthy, and equitable cities in the world by investing in job creation, encouraging broad economic prosperity, and fostering great places throughout the city. We aspire to be a workplace of choice with passionate staff excelling in an open and empowering environment and sharing a commitment to our collective success.