We had no way to tell time since our phone was out of battery. To signal when to leave, fellow hikers told us to look for headlights of those departing Guitar Lake in the middle of the night.
So when Marissa's restless sleep is interrupted by a distant light shining through her tent, she excitedly wakes Nick. We leap out of our sleeping bags, pack up our gear, and begin to psych ourselves up for the climb ahead. This is it. The anticipation is palpable.
We thought we were leaving around 3am, giving us a few hours to reach the top so we would arrive for sunrise. Instead, we hike Mt. Whitney in pitch black under millions of stars, not another hiker in sight, clearly having misjudged what time it is. It is the last 5 miles of the John Muir Trail, the summer adventure that would be a defining symbol of our relationship, with its challenges and rewards and moments of bliss.
The momentous final hike we imagined was bombarded with unbearable and ferocious icy winds. Marissa's hands could no longer hold her poles, and at one point she yells up to Nick, unsure if she has it in her to go on. But Nick has the ring in his pocket. He's been dreaming of this moment the last 19 days, and not reaching the top is simply not an option. He is as patient and encouraging as he can be while suffering from the cold himself. He rushes on ahead of Marissa, and rejoices at the site of the small stone shelter marking the summit.
But when Nick opens the heavy wooden door to the shelter there is a man inside, shivering, delirious and half frozen. Mauro Fiore is a stranded day hiker, who lost the trail the night before and has been trying to survive, alone in the dark, for hours. He has no food, no water, and nothing but a windbreaker. Abandoning his romantic quest, Nick springs into action lending him our sleeping back, giving him water, and offering up the last of our granola bars and peanuts. We revive him from hypothermia, and keep him up chatting. We learn each other's stories, and share much laughter despite the circumstances.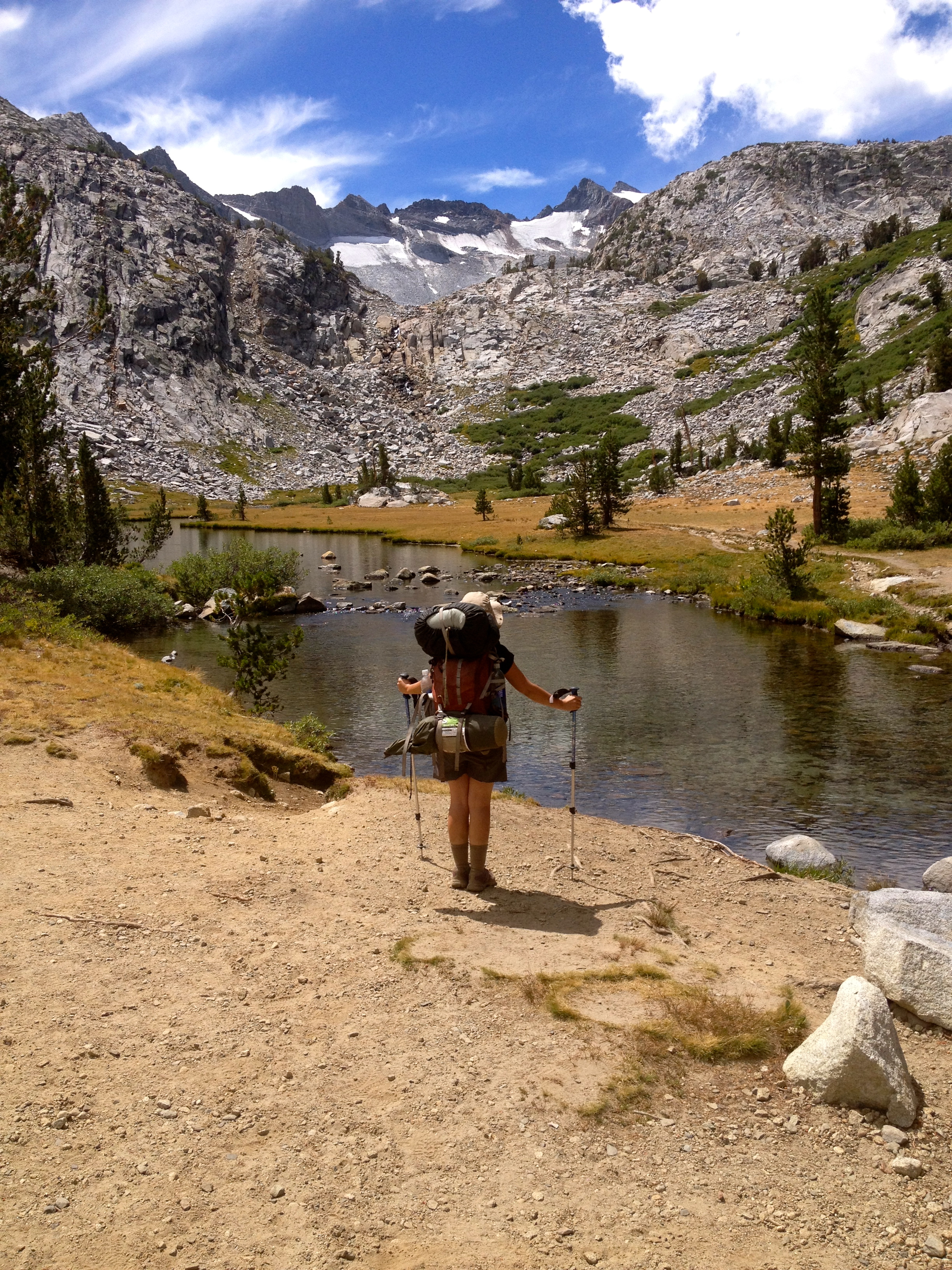 As he finally settles into a safe sleep, we huddle in Marissa's sleeping bag, trying to stay warm ourselves on the stone floor. It is then that Nick finally pulls out the beat-up duct taped box that he has been carrying the full 210 miles. Mauro wakes to Marissa's joyful sobs, and interrupts the perfect moment where she agrees to become Nick's wife.
Hours later, we emerge from the hut to watch the sun rise. We are top of the tallest mountain in the continental United States, but it feels like we could have been on top of the world.
Before the descent, we invite Mauro to our wedding. One year later, he flies across the country to the wedding of his guardian angels.
For the Fifth Annual Athletic & Outdoor industry celebration, we called on all entrepreneurs, athletes, designers, outdoorsmen and women to tell us their A&O stories. We will be featuring four of the seven winning entries on the website in the days to come. The top three storytellers will be presenting their tales at the December 3rd annual event. Come hear their adventures and join in on the fun. Register Today