Athletic & Outdoor Young Professionals (AOYP) has partnered with Native American Youth and Family Center (NAYA) and Oregon Native American Chamber (ONAC) to create an informative, inspirational, and inclusive experience for our annual Summer Event on July 19th at WeWork Pioneer Place!
"We realized NAYA, ONAC and AOYP were pursing similar goals. We all work to build community and help people be successful entrepreneurs. It only seemed natural for us to create an event around these ideas. There is great value in the exposure our Native American entrepreneurs will get. Hopefully, some will find new creative connections or business opportunities." – Sky Waters, ONAC
This July 19th event, Native Creatives, will be centered around a panel discussion and vendor marketplace featuring the modern Native American entrepreneur.  From start ups, to more established brands, these entrepreneurs will share with us how they honor their culture, while creating innovative new products that defy Native stereotypes.
"I think it's really exciting to bring the AOYP group together to learn about fellow talent in the industry. It's inspiring to see young people and people who have not been traditionally represented in this industry, starting their own brands and getting to reimagine and reclaim an aesthetic that has been part of the Pacific Northwest's identity for generations."

– Sucheta Bal, Prosper Portland
The panel discussion will be kicked off by a Welcome/Land Acknowledgement from Shilo George at 6:30pm.
Tickets for Native Creatives are $10 with proceeds benefiting NAYA and ONAC.  Please note this event is alcohol free and open to all ages. 
NATIVE CREATIVES
Thursday, July 19th
6-9pm
WeWork Pioneer Place
Panel Discussion
MODERATOR: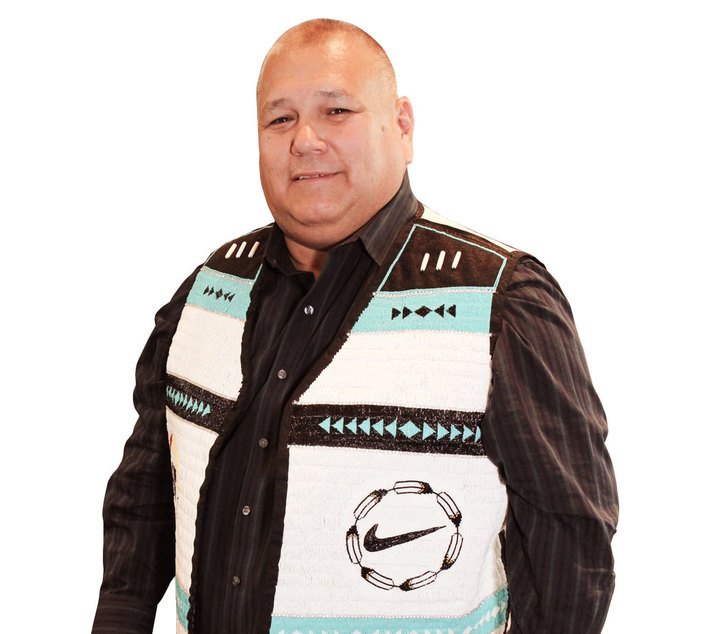 Sam McCracken // Nike N7
Celebrated as a "corporate change maker" and innovative "Intrapreneur," Sam McCracken has worked at Nike since 1997. He became the Manager of Nike's Native American Business in 2000 and has led the development of the Nike Air Native N7 shoe, the N7 retail collection, and the N7 Fund which is aimed at helping to create access to sports for Native American and Aboriginal youth in the United States and Canada.
He has won several prestigious award including the 2004 Nike's Bowerman Award, 2004 Freedom Foundation George Washington Honor Medal, and 2010 President's "Leadership Award" from the National Indian Gaming Association. In addition to being instrumental in Nike's 2009 Memorandum of Understanding with Indian Health Services, and 2010 Bureau of Indian Education to bring inspiration and innovation to Native American communities in the spirit of health and wellness, McCracken was appointed by President Barack Obama to the U.S. Department of Education's National Advisory Council on Indian Education.
Sam is a member of the Sioux and Assiniboine tribes in northeastern Montana on the Ft. Peck Indian Reservation.
PANELISTS: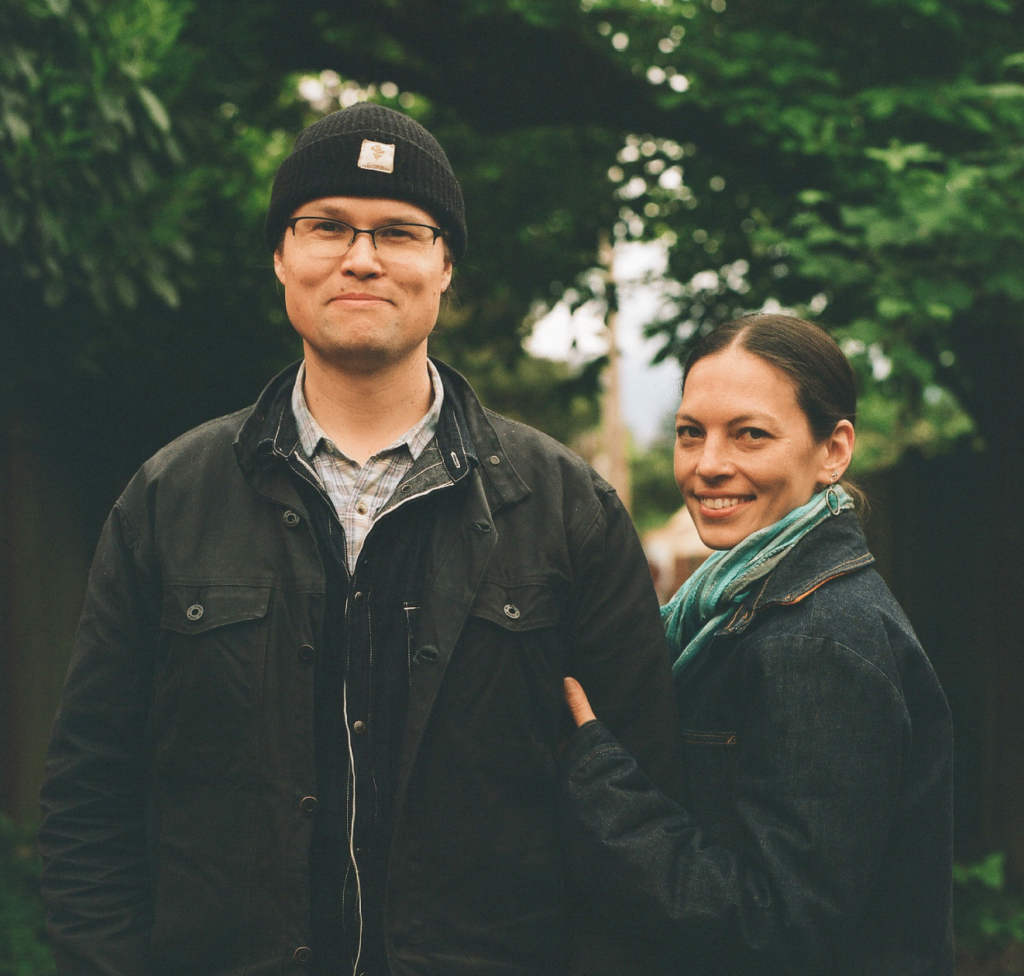 Erik Brodt and Amanda Bruegl // Ginew
Their family story is a contemporary narrative of Native American blacksmiths, farmers, machinists, sawyers, and welders. Each item they make draws direct inspiration from their relatives. Ginew apparel is heavily influenced by American workwear, motorcycle culture, and their tribal customs. Ginew incorporates family symbols and teachings into their garments, while constructing them of the finest American made materials. Selvedge denim, wax canvas, and Pendleton® wool blanket fabric are some of the primary fabrics used.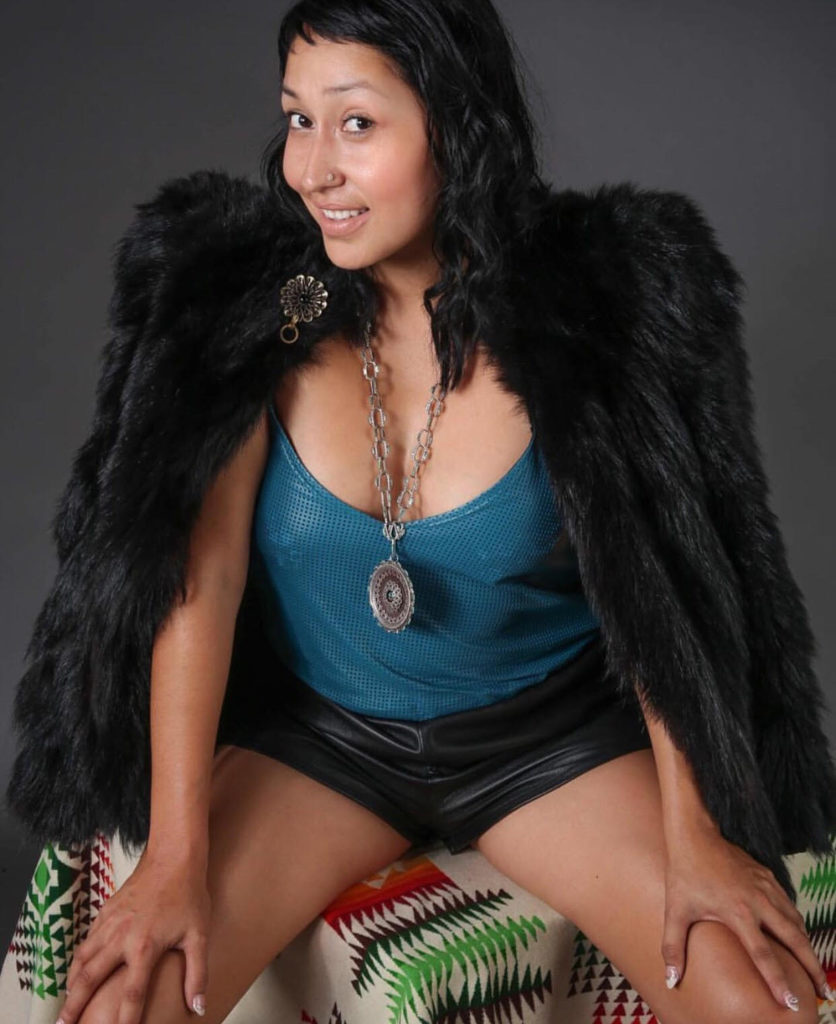 Palani BearGhost // No End of Clothing
From indigenous lands to all ends of mother earth No End Of Clothing strives to bridge the gap between past, present, and future traditions of fashions; embracing and weaving her indigenous Culture and her Journey of Life into her pieces. NEO represents our life as a journey. Our journey representing that we are each infinite and eternal through our life experiences and creative freedom.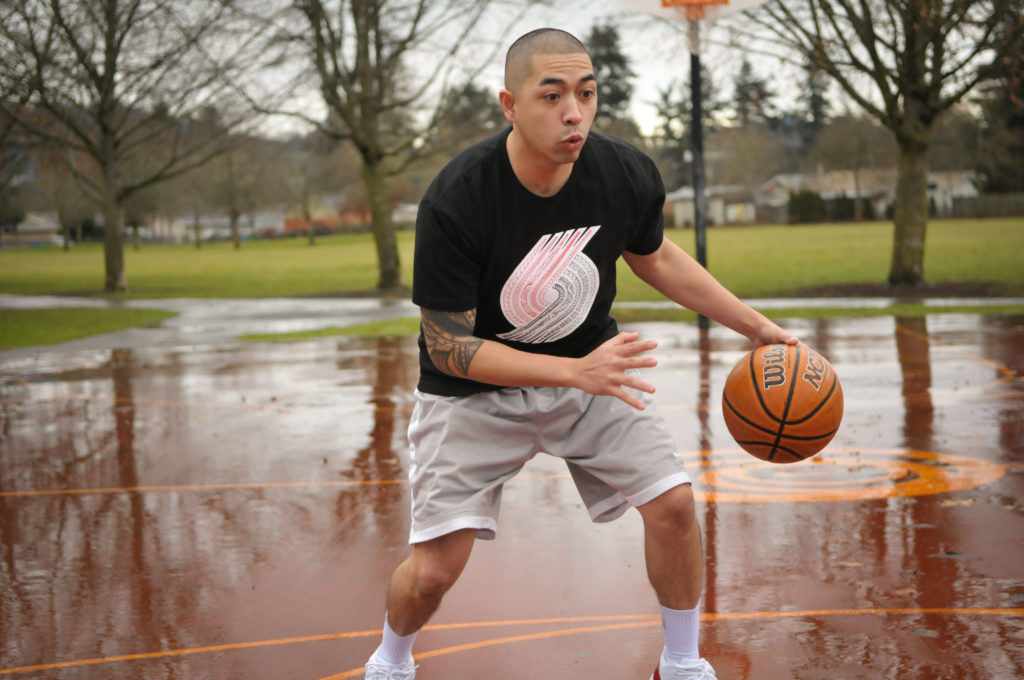 Troy Douglass // Cultural Blends
Troy was raised in the Portland area and is a citizen of the Conferderated Tribes of Grand Rhonde. Troy started his business in Hilo, HI on campus while studying communications. After finishing school he wanted to highlight the Northwest as force in the West Coast image. Troy believes that when you can find some commonalities across cultural experiences, clothes can have a unifying message. He works to bring communities together through visual representations.
Marketplace
In addition to Ginew, Nike N7, Cultural Blends, and No End of Clothing, you can also shop from the following vendors:
Seed & Sinew // Lacey Van Kirk
Seed & Sinew is modern preservation jewelry designed and handmade in Portland using traditional native materials and crafting methods.
RRB Native Jewelry // Regana Begay
Handmade jewelry inspired by and incorporating materials from the Diné (Navajo) reservation to ensure quality and fair prices to sellers. Begay is a fourth-generation silversmiths and incorporates turquoise into her pieces —a stone that aptly represents healing and positivity.
Rose Alchemista // Rodi Bragg
Handmade herbal goods and natural skincare, inspired by the natural world. Formulated by Herbalist and Licensed Esthetician, Rodi Bragg, products convey the beauty of the plant world and inspire customers to discover their own inner and outer beauty.
Kulei Fine Art  // Rochelle Kulei
Through contemporary materials, Rochelle paints colorful abstract landscapes to spiritually connect with her ancestors and the sacred land. Her artwork is inspired by her ancestors, whom roamed freely for thousands of years, before Yellowstone became a national park.  
Kanaine // Sydelle Harrison
Authentic handmade apparel and accessories. All items are made using the finest wool and leather material. Each one-of-a-kind piece is crafted at Sydelle's home studio.