Bridge & Burn x Kiriko's first collaboration showcases the innovation of Portland design and tradition of Japanese textiles.
Press Release — Uniting classic American workwear and a minimalist Japanese aesthetic, the Bridge & Burn x Kiriko collaboration presents a unique, stylish collection of men's and women's apparel, featuring heritage Japanese textiles within a capsule collection of classic Northwest designs.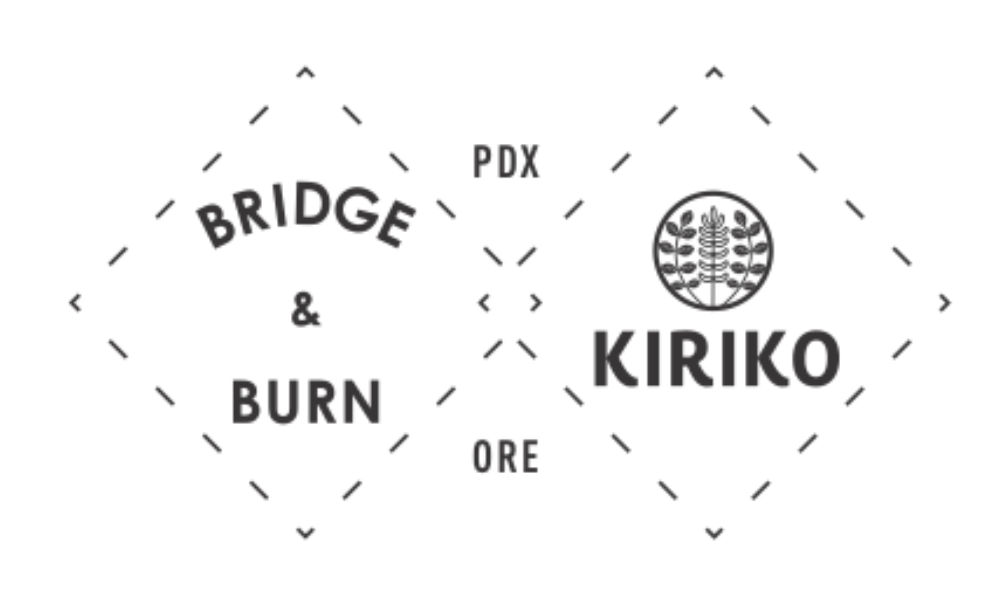 The Portland design partnership was hatched over a round of sake when Bridge & Burn founder, Erik Prowell and Kiriko's creator, Katsu Tanaka asked each other this question: "What is the best of your brand?" The late-night revelry turned into an entirely new joint collection inspired by trademark Bridge & Burn apparel but incorporating more fashion-forward silhouettes and daring Japanese fabric and texture choices including: Mikawa heritage cotton; Sashi-ori, the fabric used in Kendo and Judo uniforms to act as woven armor; Kasuri-ori, a Japanese weave technique similar to Ikat; Indigo, the popular natural dye used in Japanese cottons; and Sashiko, a decorative stitch that literally translates to "tiny stabs".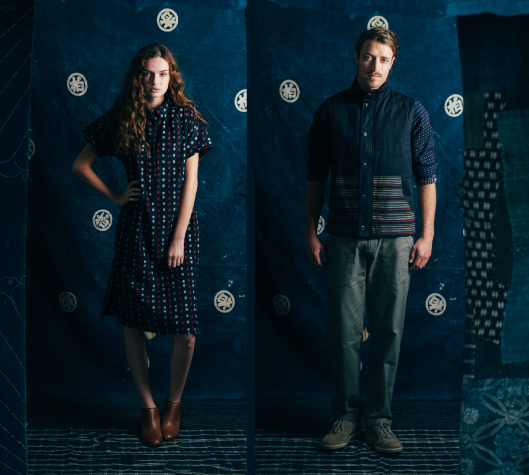 Each style in the Bridge & Burn x Kiriko limited capsule collection is named after a mountain in Japan – a nod to the natural elements that inspire both the Bridge & Burn and Kiriko brands.
See the Bridge & Burn x Kiriko collection firsthand 2/2 – 2/3 at their Launch Events:
Thursday, February 2, 2017 from 6 – 9pm at the Bridge & Burn Flagship, 1122 SW Morrison St.
Friday, February 3, 2017 from 6 – 9pm at the Kiriko Flagship, 325 NW Couch St.
The Bridge & Burn x Kiriko collection is exclusively available through Bridge & Burn and Kiriko, both in-store and online.
About Bridge & Burn: Rooted and designed in Portland, OR, Bridge & Burn is classic, functional, and distinctively Northwest apparel for men and women. Each season we look to the natural beauty and thriving culture of our hometown to create clothing that celebrates the best of simplicity, versatility, and individuality. http://www.bridgeandburn.com / @bridgeandburn
About Kiriko: Torchbearers of the idea that fabric tells stories and patterns have meaning, Kiriko sells hand selected apparel and accessories crafted in Oregon and Japan using traditional Japanese textiles and designs. Instead of trends, Kiriko stays true to its original purpose, focusing on products that make memories. http://www.kirikomade.com / @kirikomade