Thanks to everyone who joined us January 28 for Athletic & Outdoor Professionals' Mastering Mentorship event which featured industry speakers Brandon 'Bimma' Williams, Founder at Claima, Maggie Helm, Career Coach at Helm Coaching, and Chris Law and Sa'rah Sabino of adidas.
Here are a few photo highlights from the night featuring introductions from Jody Rose of the AOP Steering Committee, mentoring and career development tips from Maggie Helm, and interviews between Bimma and mentor (Chris Law) as well as his mentee (Sa'rah Sabino).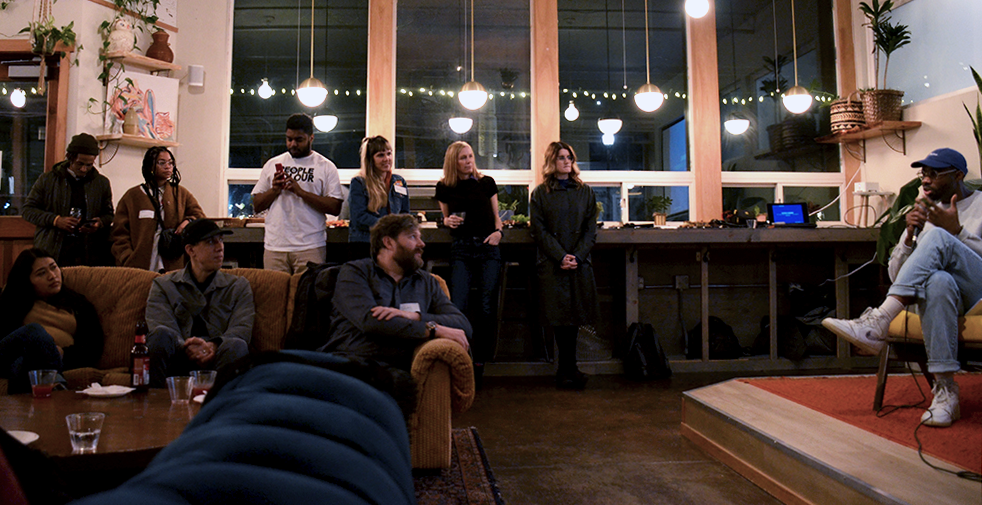 "For anyone trying to discover their dream career, a mentor is essential to helping them navigate where they want to go. The key insight here being that you can't be what you can't see. That information and personal experience led us to create Claima Stories with Bimma, a podcast about professionals working in the sportswear [athletic and outdoor] industry and the incredible careers they've been able to claim. Anyone can use these interviews as a 24/7 career discovery tool to help them become an industry professional."
– Bimma Williams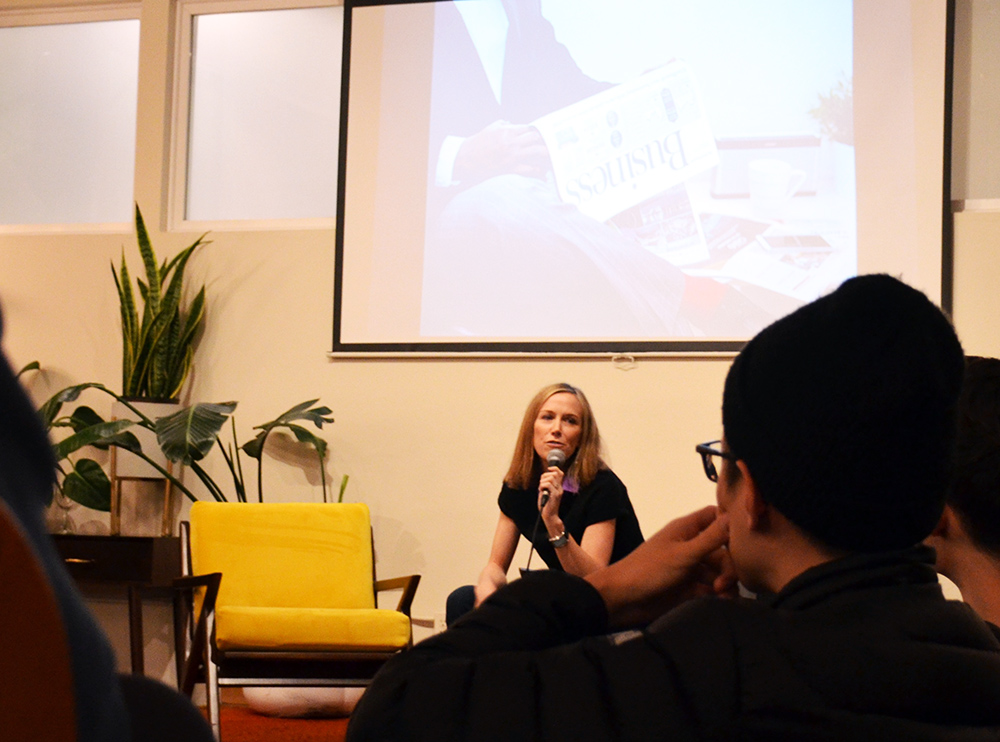 "While I believe mutually beneficial connections are made by being generous and thoughtful of the other person early and often; both Chris and Sarah's career trajectories reminded me of how your authentic passion for something (in their case – sneakers!) can be powerful draw to people with that shared passion, people in a position to help your career. So bring the genuine passion and enthusiasm and knowledge when the opportunity arises."
– Maggie Helm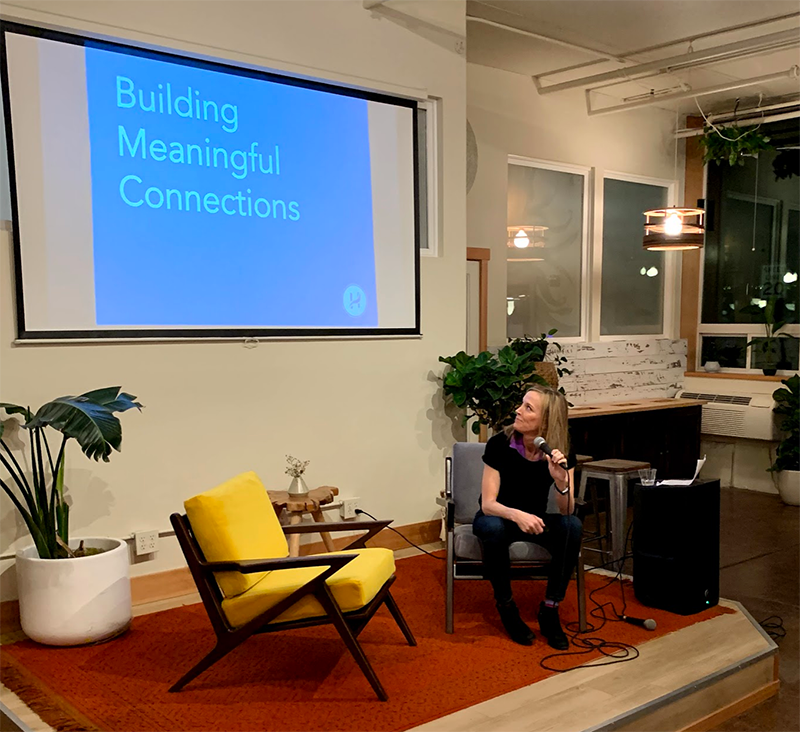 Maggie offers 1:1 career and leadership coaching services. If you are interested in connecting or working with Maggie, she is offering a 15% special savings to the AOP audience. Contact her here.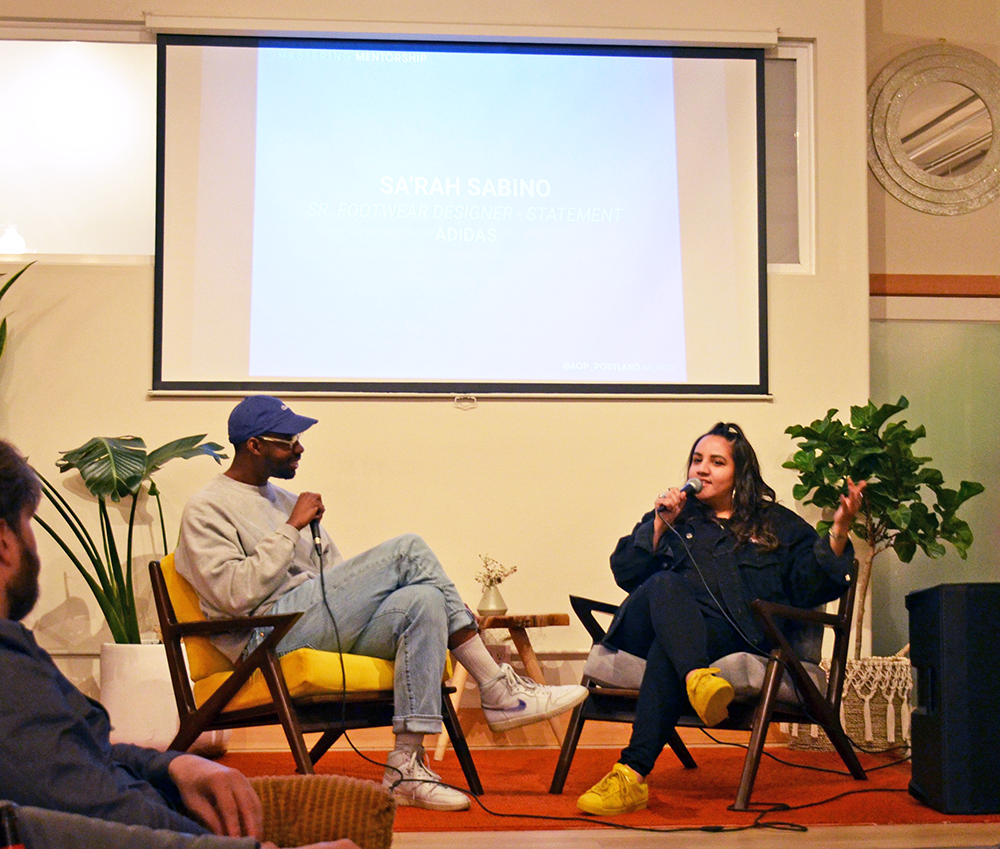 Sa'rah and Chris each sat down with Bimma to talk about their personal experience getting started in the Athletic & Outdoor industry, how they met each other and the impact their mentorship relationship has had on their careers, and how it has developed over the year.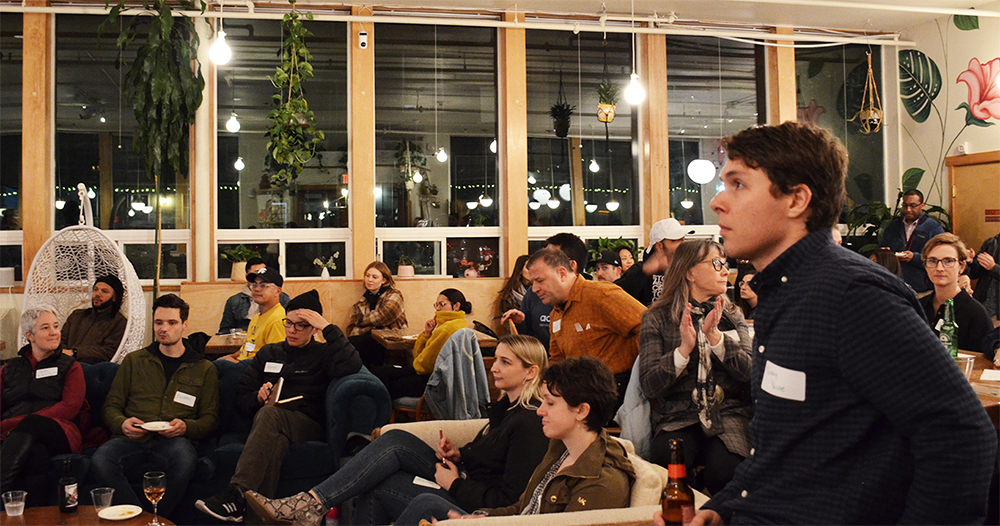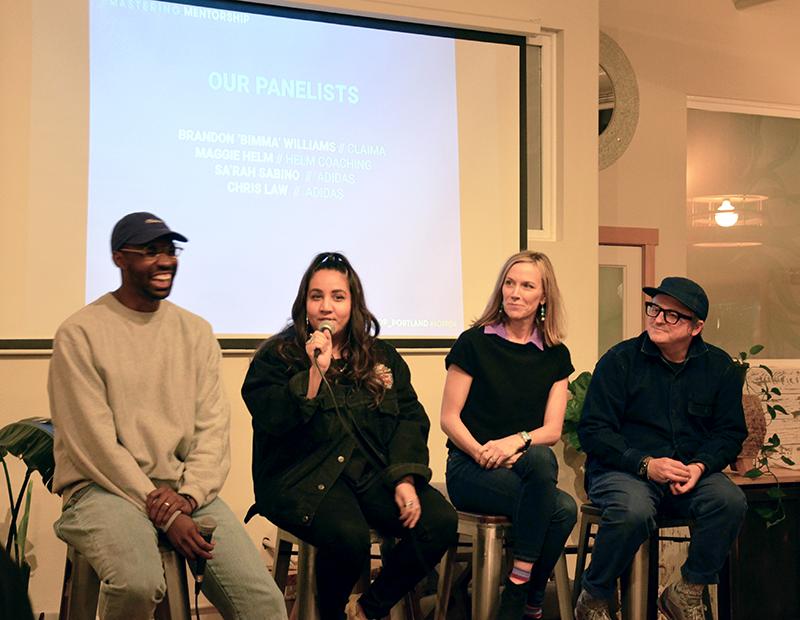 After the individual interviews, the speakers got together and conducted a Q&A with attendees.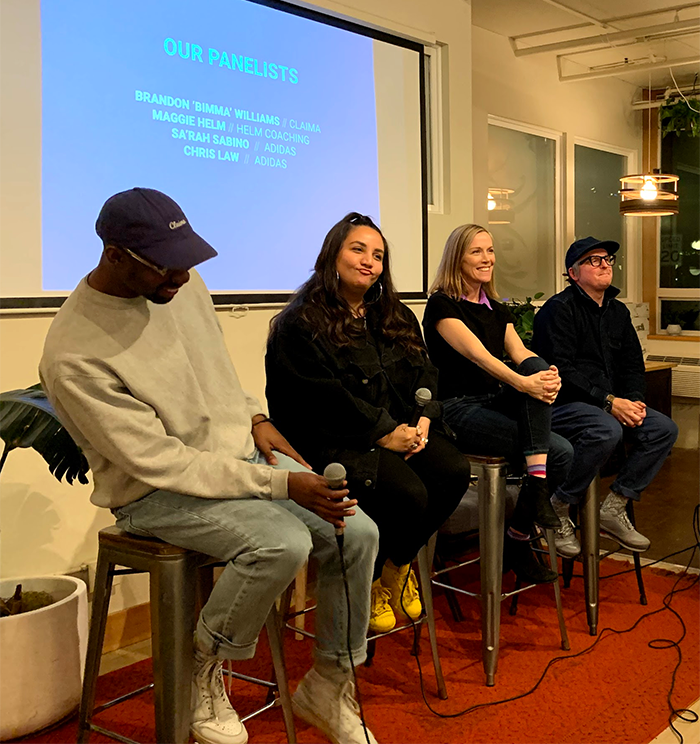 Thanks to everyone who joined us! If you want to hear more stories of people who have claimed a seat within the A&O industry make sure to listen to Bimma's podcast, Claima Stories with Bimma on Apple Podcasts.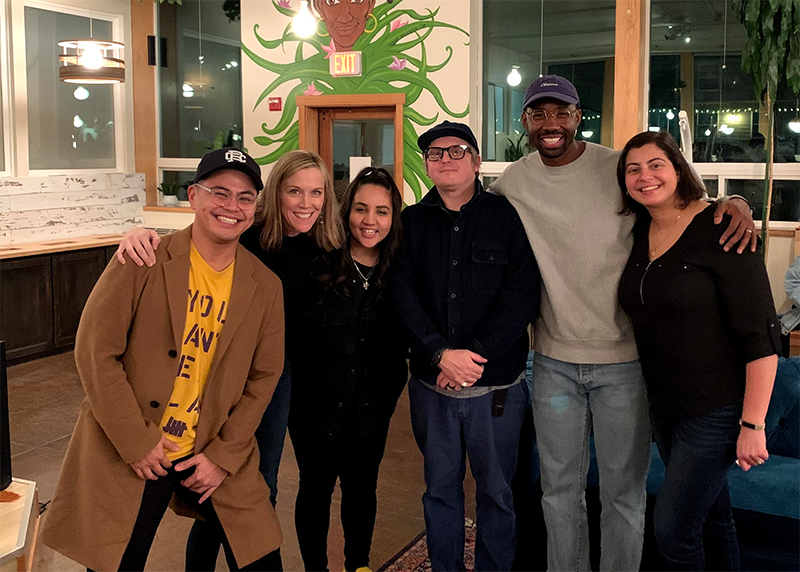 Please share your favorite moments with us on Instagram: @aop_portland #masteringmentorship
---
FUTURE AOP EVENTS – TAKE OUR SURVEY
What type of future events do you want to see from AOP? Fill out our survey to let us know!
---
ABOUT ATHLETIC & OUTDOOR PROFESSIONALS
Athletic & Outdoor Professionals launched in 2013. AOP's mission is to establish and grow a supportive community of professionals in Portland's Athletic and Outdoor industry by connecting individuals, showcasing industry talent, and continuing to highlight Portland as a recognized global A&O hub.
Sign up for our email newsletter or follow us on Instagram to get the information on our latest event.
ABOUT PORTLAND A&O
Portland A&O powered by Prosper Portland aims to support the success of Oregon's 800+ Athletic and Outdoor firms through community, peer-to-peer learning, events, and programming.