In September of 2020, friends Keyunna Baker and Day Bibb launched The PDX Black Collective, a collective of Portland BIPOC business owners & service providers hosting private shopping events for groups of six people at a time. But the PDX Black Collective is more than just a great idea or an innovative shopping experience created by two friends to address the challenges of the Covid pandemic. It is the result of a thriving partnership between two talented and creative entrepreneurs.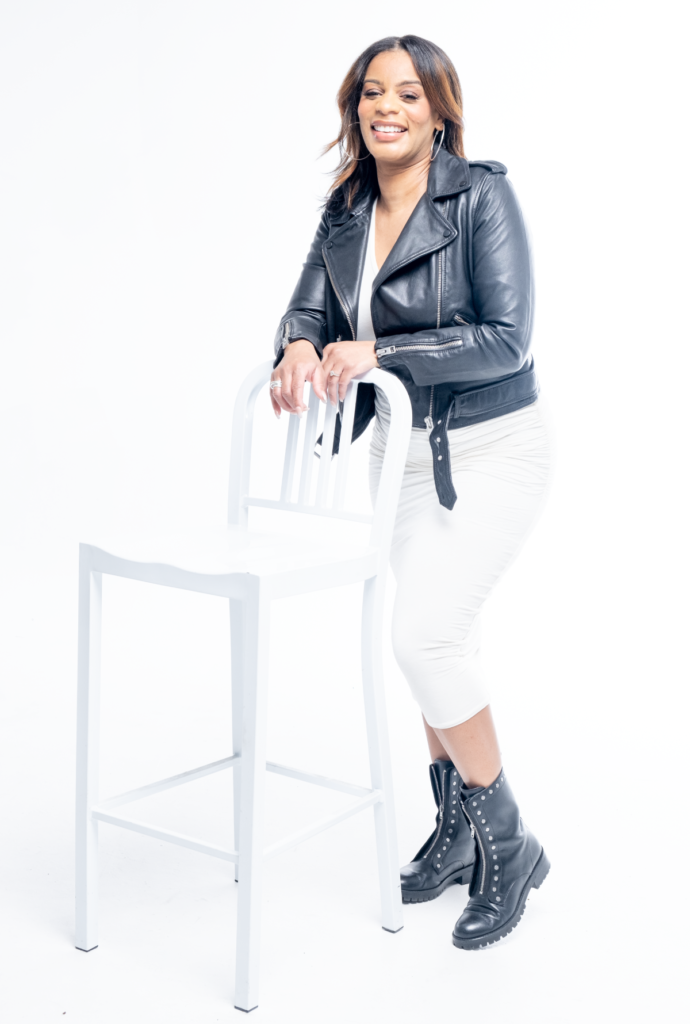 Day Bibb is the owner and founder of Helen Rose Skincare and Keyunna Baker is the founder of Shoebox by Ki Boutique. Keyunna operates more than a typical boutique, offering personal styling and mobile shopping services. With a great sense of style and understanding of Portland's current retail landscape, we wanted to learn more about Keyunna and her business:
Tell us a little bit about you and Shoebox by Ki
My name is Keyunna (Key) Baker. Just for clarification, I changed the spelling of Key to Ki just to be different. I have had my business, Shoebox by Ki Boutique for approximately 2.5 years now. I have always wanted to be an entrepreneur. I come from a family of entrepreneurs and it was only a matter of time that I started my own business. It wasn't until I was hired by a coworker to be her personal shopper and being nudged by my significant other to start a business that I figured out where my passion was. Helping my co-worker with her wardrobe refresh made me feel good. It was a wonderful feeling to see how happy she was with what I had selected for her. Additionally, I have a background in retail and I would often encounter customers who struggled with putting looks together whether it was for a job interview, the holidays, a date, etc. Being trusted to dress them was huge for me.
A lot of things inspire my product selection: My customers, trending items, my own personal style, and just paying attention to what makes sense.
I discovered that I had the ability to make people feel good about themselves through styling them, and/or helping them find items that complimented their style. I find it surprising that some of my customers do not like to shop! So they allow me to take over.
How have you built a shopping experience around your personal shopping services?
My business model is and always will be customer service focused. My business is unique in that I am in a physical location, 212 SE Alder inside Helen Rose Skincare Store, online, mobile ( I come to my customers ) and I am a pop up (you can catch me at community events). I also hand select and curate everything that you see. My clothing is high quality, as well as transitional for all seasons.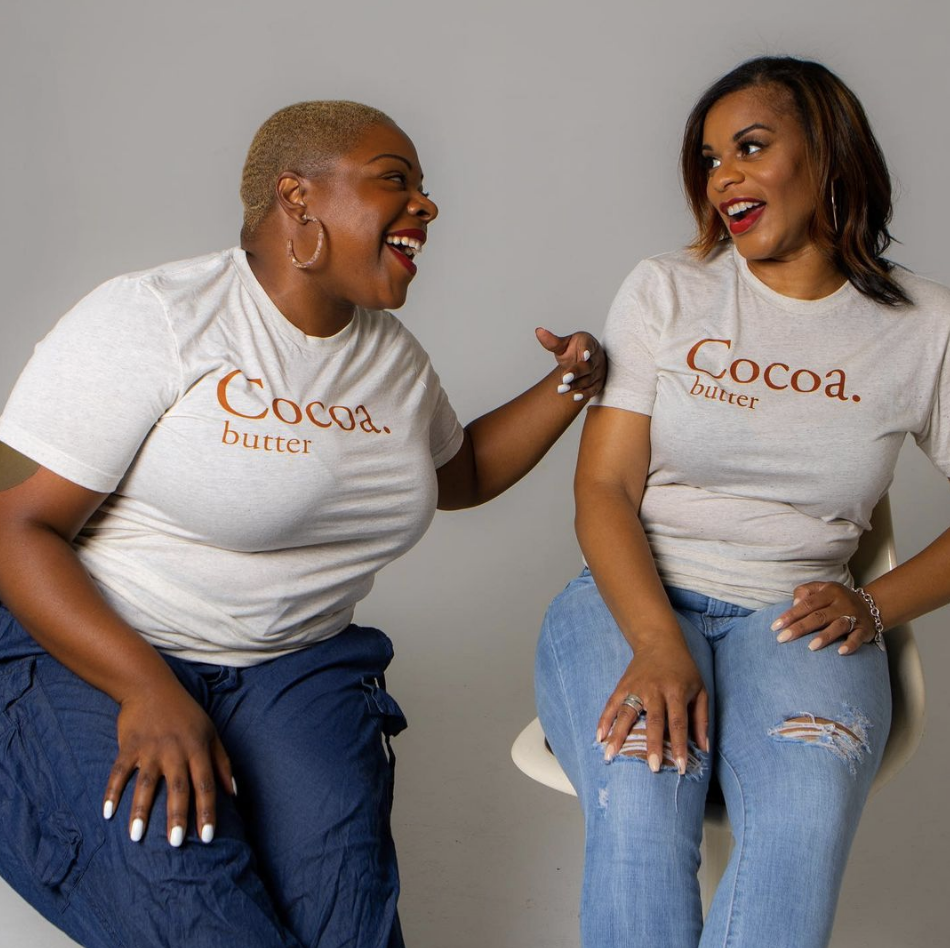 Day Bibb and Keyunna Baker, co-founders of The PDX Black Collective
I cater to my customers by making sure they are accommodated in every way possible. I provide one-on-one private shopping appointments, private group shopping option (COVID Guidelines enforced) along with being responsive on and off line.
I am in the midst of re-branding and will be leveraging my social media by providing more opportunities for my followers and customers to be up close and personal with the products, the brand and myself.
What is your big vision for the company?
My big vision for my company is centered around longevity and continued growth. I want to have multiple locations, more visibility and create a brand that's a household name as well as a business that is tied to philanthropy.
What fellow Portland A&O companies do you find interesting or inspiring?
Adidas, Columbia Sportswear / Sorel and Nike… I am inspired by how these companies are global giants.
What type of support do you need from the A&O community in Portland?
I would love more community support. I love collaborations. I am open to receiving any type of support that will help me build and scale my brand. At the moment, I would love rebranding assistance.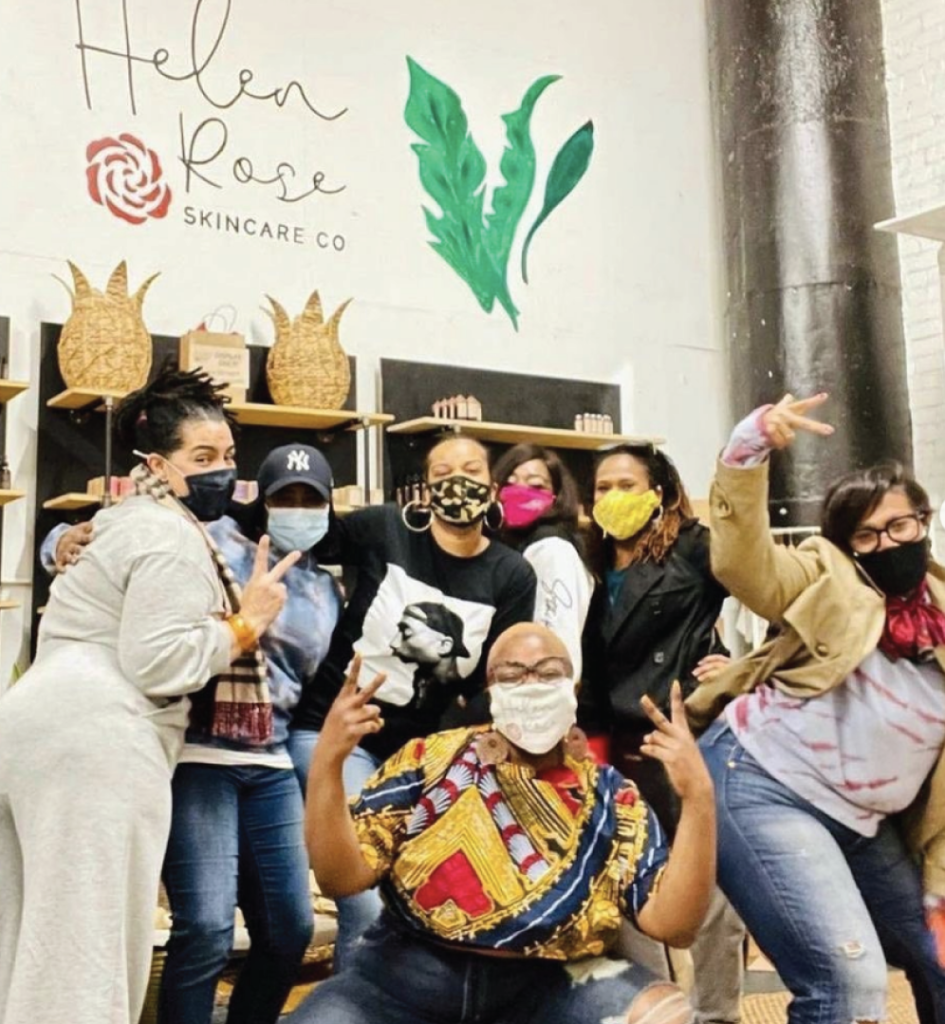 How do you feel Portland shapes or influences your company?
My Portland roots definitely inspire, influence the products that I curate.
images curtesy of Shoebox by Ki and PDX Black Collective
To support Keyunna, check out Shoebox by Ki on instagram. To learn more about the PDX Black Collective, make sure to book a private shopping event at https://www.pdxblackco.com
---
Portland A&O powered by Prosper Portland supports the success of Oregon's 800+ Athletic and Outdoor firms through community, peer-to-peer learning, events, and programming.
Portland A&O Community features are our way to highlight different jobs, roles, and programs impacting and supporting Oregon's impressive A&O industry. By sharing stories, advice and experiences, we can continue to support the industry and the people who make it thrive.
If you have a product, company or personal story to be featured, share with us!
ABOUT PROSPER PORTLAND
Prosper Portland creates economic growth and opportunity for Portland. Our vision is to make Portland one of the most globally competitive, healthy, and equitable cities in the world by investing in job creation, encouraging broad economic prosperity, and fostering great places throughout the city. We aspire to be a workplace of choice with passionate staff excelling in an open and empowering environment and sharing a commitment to our collective success.
ABOUT PORTLAND A&O
Portland A&O powered by Prosper Portland aims to support the success of Oregon's 800+ Athletic and Outdoor firms through community, peer-to-peer learning, events, and programming.
Prosper Portland/Portland A&O strives to support emerging A&O/Consumer Products brands by providing wholesale trade show opportunities and education and peer support through the Level Up program.