Scot Thompson, Head of Engagement, Inclusion, and Culture at Thesis, is a bit of a Portland A&O unicorn. He moved to to Portland from LA years to play professional soccer for the Timbers. He then shifted from athlete to A&O talent, working as a Senior Sports Marketing Manager at Adidas before transitioning to his current role at Thesis. He is someone who has experienced a variety of aspects and perspectives working within the Athletic industry and what that means for Portland.
Given his unique roles within the industry, we wanted to learn more about Scot and his experiences: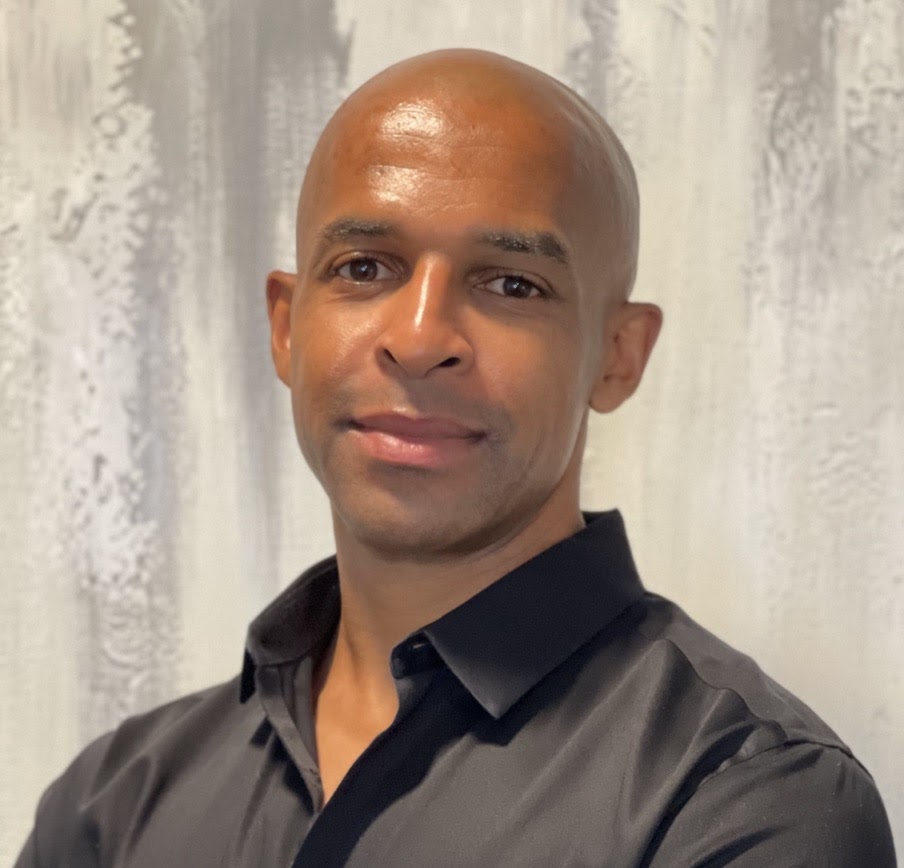 Tell us a little more about you and your current role at Thesis:
Thesis is a full-service digital agency specializing in any shape of digital — email marketing, brand strategy, web design, animation, content creation, and social media. I moved to Portland from LA years ago to play professional soccer for the Timbers, and I now consider Oregon my home. I joined Thesis most recently from Adidas, where I was a Senior Sports Marketing Manager.
Helping people inspires me, within both the company and the community. I'm also inspired by the engagement and involvement of our employees. One of our Employee Resource Groups (ERGs), Queery, recently produced a video in the style of an SNL skit to promote using inclusive language. It's so creative and funny and just one example of our culture and our people trying to grow and be better. When that happens, the brand always improves.
What I enjoy most about this role is jumping in and getting involved with the community — whether it's working with young students, hosting an event, or participating in a panel at a moment's notice. There's no red tape or roadblocks in the way, and my role can make a genuine impact. I can give my whole self to our commitment to equity and inclusion, and I try to discover new pathways to do that. That's the beauty of this role. I truly enjoy the people I work with and getting to know new teammates as they come on board.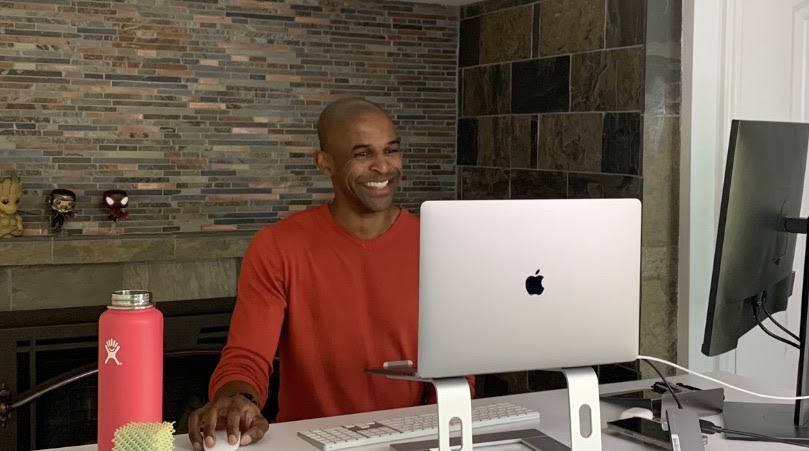 Thesis has experienced tremendous growth over the past 15 months. And onboarding looks a little different since the pandemic started. It can be a challenge bringing new people on while we're still a remote / hybrid workspace. But I appreciate how incredibly talented our team is and their ability to adapt to this new environment, while still delivering for clients and helping us grow beyond marketing.
What is important about this role for your agency?
Thesis realized early on that a commitment to culture and equity in the workplace was vital to attracting and retaining talent. We are very intentional about diversifying the lived experiences within our brand and creating a workplace that leads with empathy.

We are like a microcosm of Portland in general. Many people move to Portland to learn, grow, and educate themselves — and that's reflected at Thesis.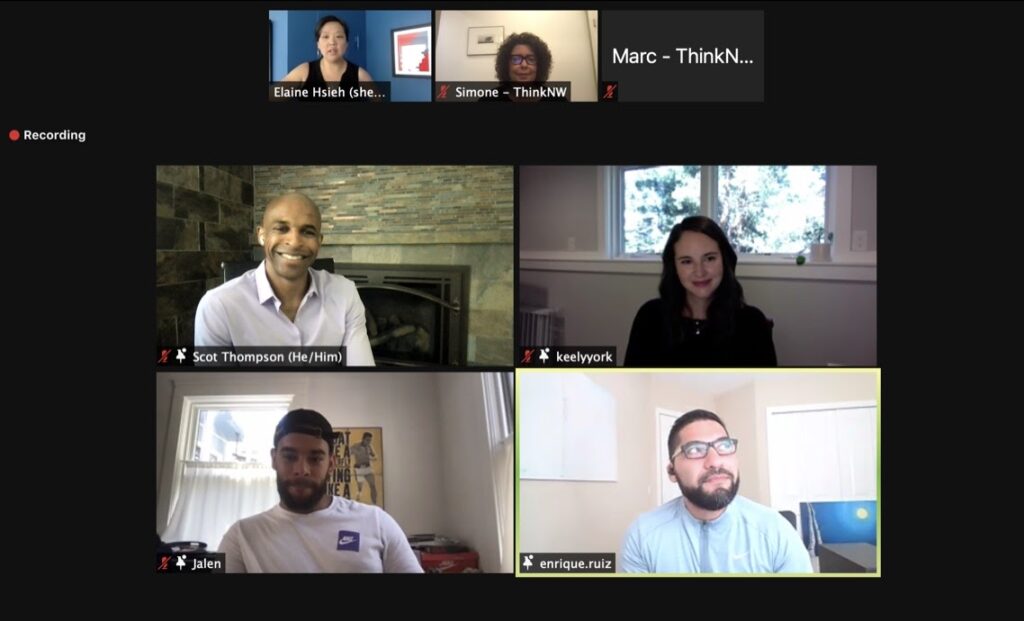 What is your big vision for your role and its impact on Portland's A&O creative talent?
The long-term vision, which our CEO is aligned with, is to see Thesis as a hub — not just a hub for creatives to do their stuff, but also a hub for mentorship programs and creating opportunities to interact with the community. We see it becoming a development hub for sharing our talents with underrepresented and marginalized groups, providing them with the opportunity to jump into digital, brand, and sports marketing.
What fellow Portland A&O companies do you find interesting or inspiring?
Nike, Adidas, Columbia Sportswear, and Under Armour are all very interesting. And Portland is a great space for the up-and-coming professionals that work for them. Another great company is Slingshot Sports in Hood River. I'm an avid paddleboarder and got my boards from them. I find every opportunity to get out on the water on quick summer getaways to Hood River, Bend, or right here on the Willamette with my boys.
What type of support have you gotten from A&O in Portland?
I am fortunate to have some amazing mentors. My Director at Adidas Soccer, Ernesto Bruce, taught me what it means to truly care about your coworkers and get the best out of people. He also taught me how to manage teams in a corporate setting. Ilona Stepanyants, former Director at Adidas and Nike, showed me how to be a great marketer and taught me the key elements in storytelling, internally and externally. I learned you can have touchpoints that are global, while being based in Portland, Oregon.
What was surprising about transitioning from professional athlete to Adidas and agency work?
As an athlete in college and professionally, everything is focused on "you," the individual, and everything you need to show up as your best self at every game. As a "business professional," people care less about the individual and more about the next project and what you can provide for the company or client. It's an interesting dynamic and one that takes time to navigate.
In the agency world, that is multiplied ten times, and we move 100mph supporting the clients' objectives. It's very fast-paced but very rewarding at the same time. And I'm fortunate that I engage with some extremely talented individuals, helping them show up as their best selves. Being an athlete, working on an in-house marketing team, and working at an agency all have unique positive and negative aspects — but the core elements of competition, striving for your best, coaching others, and working as a team intersect in all three.
What have you learned from working on "both sides" of the sports industry?
I have a far better understanding of what's important to people and what's important to businesses in the industry. Looking back, I was very naive in my 20s and 30s. But now that I've been on both sides and can fully understand the life cycle of ideation, go-to-market strategy, and execution, I'm better equipped to provide an answer or solve a problem for stakeholders.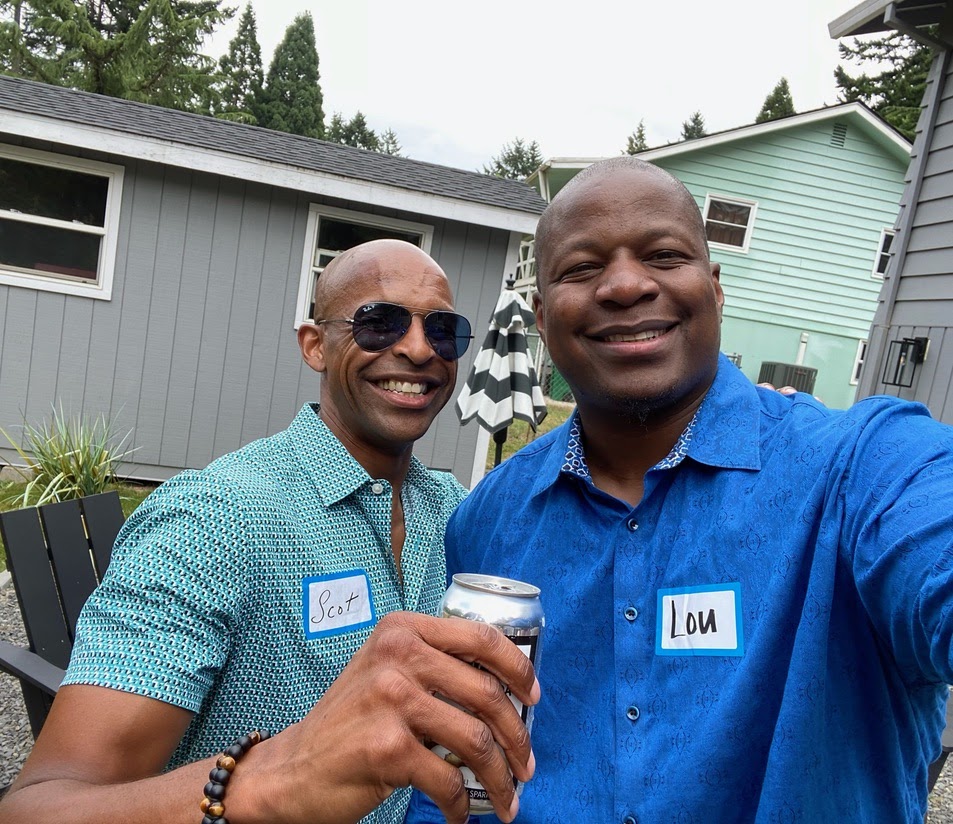 What do you find challenging about working in Portland?
One challenge is that certain pockets of Portland can be very homogenous, both in real life and online. Getting outside our comfort zones and our social media bubbles can be challenging. To do real equity work, you have to educate yourself and others on how to better understand the lived experiences of others.
How do you feel Portland shapes or influences your company? Shapes your work?
I've seen an influx of tech companies, young entrepreneurs, and younger people coming here. We have a full mix of industries. It's like being in Southern California without the stress. Portland attracts a lot of young people looking to start their careers, and Thesis has many millennials and Gen-Zers in its ranks.
Also, the proximity to the coast, mountains, lakes, and rivers — with major cities close by — offers fun options for people outside of work. As a result, our employees tend to be active, socially aware, and engaged with A&O brands. They truly care about their work and the values of our partners.
What advice would you give someone looking to start working in the Portland A&O industry?
Be careful — Portland will find a way to exceed your expectations when you least expect it. I never thought after graduating that I'd leave LA to start a family and a career in the PNW! I love every moment of it.
What advice would you give fellow Portland A&O talent about working in the industry?
At the end of the day, we are all just people at various stages of our growth and learning. Building relationships is the greatest asset to your success. I've gone from having thousands of people cheering for me in a stadium to meetings with team owners to presenting my life story to a high school class. Do what makes you happy, and you'll find success in any field.
---
Portland A&O powered by Prosper Portland supports the success of Oregon's 800+ Athletic and Outdoor firms through community, peer-to-peer learning, events, and programming.
Portland A&O Community features are our way to highlight different jobs, roles, and programs impacting and supporting Oregon's impressive A&O industry. By sharing stories, advice and experiences, we can continue to support the industry and the people who make it thrive.
If you have a product, company or personal story to be featured, share with us!
ABOUT PROSPER PORTLAND
Prosper Portland creates economic growth and opportunity for Portland. Our vision is to make Portland one of the most globally competitive, healthy, and equitable cities in the world by investing in job creation, encouraging broad economic prosperity, and fostering great places throughout the city. We aspire to be a workplace of choice with passionate staff excelling in an open and empowering environment and sharing a commitment to our collective success.
ABOUT PORTLAND A&O
Portland A&O powered by Prosper Portland aims to support the success of Oregon's 800+ Athletic and Outdoor firms through community, peer-to-peer learning, events, and programming.
Prosper Portland/Portland A&O strives to support emerging A&O/Consumer Products brands by providing wholesale trade show opportunities and education and peer support through the Level Up program.