Michelle Judson is the founder of Changewear, a Portland-based bra company that allows users to change the colorful inserts and straps in their bras, giving women an opportunity to style, dress and feel unique each day. Rather than buying a new bra that may become another addition to a drawer full of unworn intimates, Michelle created the Changewear system to give customers the opportunity to create a new, well-fitting bra every day.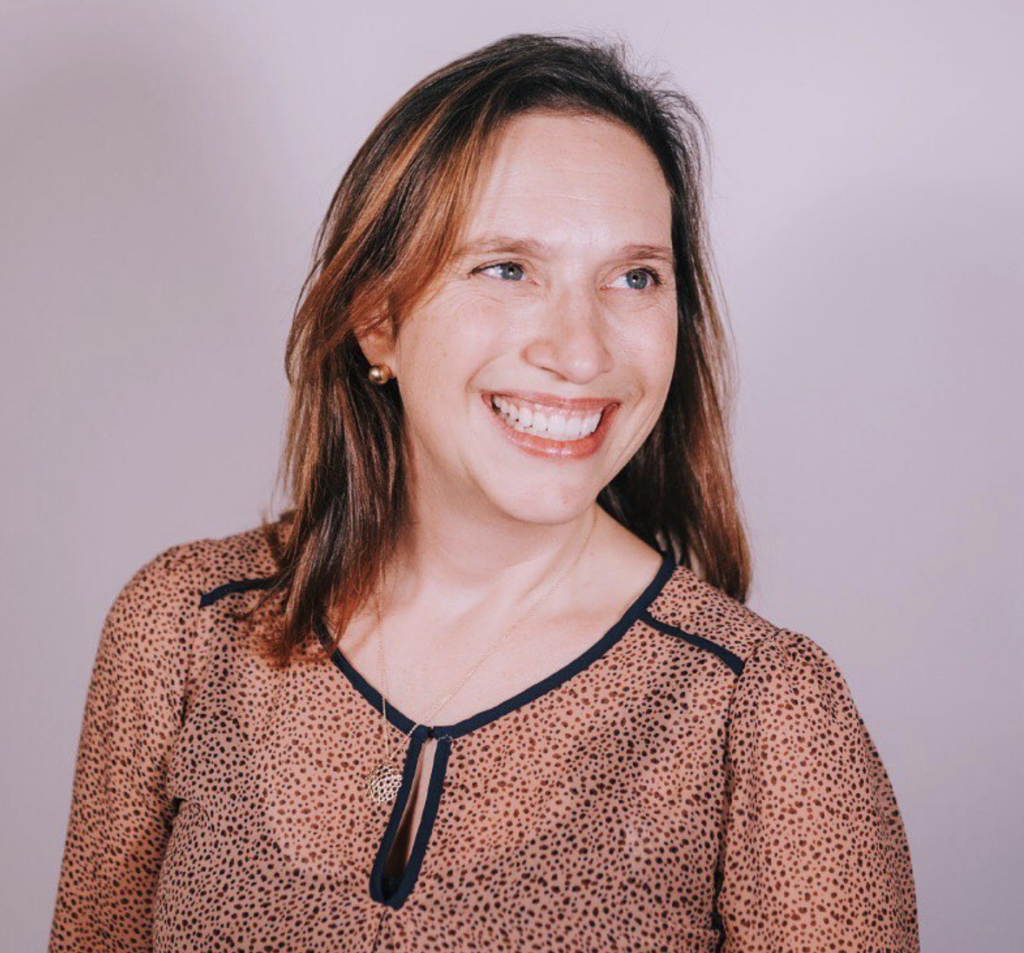 Changewear is also a mission-based company, giving back to nonprofits to empower young women and girls. Changewear gives products to the Portland Public Schools Clothing Closet for Teens and the Clothing Center. This mission is personal to Michelle, who is also a single mom, a breast cancer survivor, and someone who relied on the Portland Public Schools PTA Clothing Center to provide free used clothing for her three children.
"I understand what it's like to take my teenager [to the Clothing Center]. We can send a deeper message to young girls that they matter, and that they don't have to wear something used against the most intimate part of their body."
To focus on this mission, refine her business growth within Oregon and get more personal support, Michelle joined the Portland A&O Level Up cohort program last fall. Then the coronavirus pandemic happened. Like so many other business, it created new challenges and questions for her business.
But Michelle is nothing if not resilient. Using the lessons and advice gained through Level Up as well as her own positive attitude, Michelle is embracing this time as an opportunity to take a breath, listen, pivot as needed and try new things. One new opportunity Michelle embraced was the Portland Supply wholesale virtual trade show in September. Michelle helped kick off this online event, presenting in the first 'Meet the Makers' presentations on September 2nd.
We recently caught up with her to learn more about her experience with Portland A&O Level Up and how she is coping with the challenges of 2020:
How has Portland A&O Level Up helped you and your business?
Being an entrepreneur can be lonely. You are in your head a lot, wrestling with the challenges of building something new. It has been great to get out of my head and connect with other entrepreneurs going through the same thing. Being able to share what I do, what I've done and have others appreciate my journey and successes has given me confidence to take on more.
The program instructor, Sean, is a great leader for the group. He is knowledgable and approachable. Since he is also running his own business within the industry, he always asks great questions and provides helpful insights for what is working right now. Additionally, the program has brought in different subject-matter experts who have shared helpful resources and, in some cases, the actual templates they use regularly.
It is not like a class that takes up a lot of my time, but rather an opportunity to get an insider's view, gain knowledge, make more connections, and take what will work best for me. It has helped me focus on listening more, asking questions and being vulnerable – not only for my business but with my customers.
Why did you decide to participate in Portland Supply?
I participated in some national trade shows in the past, but wanted to shift my focus to more regional opportunities. I was already looking into virtual shows. Portland Supply provided a way do both and gain more experience working virtually. One of my clients is Twill on Hawthorne. She allowed me to come to her store before it opened to do my live presentation. The chance to connect with one of my customers, feature her store and try something new with minimal risks was great.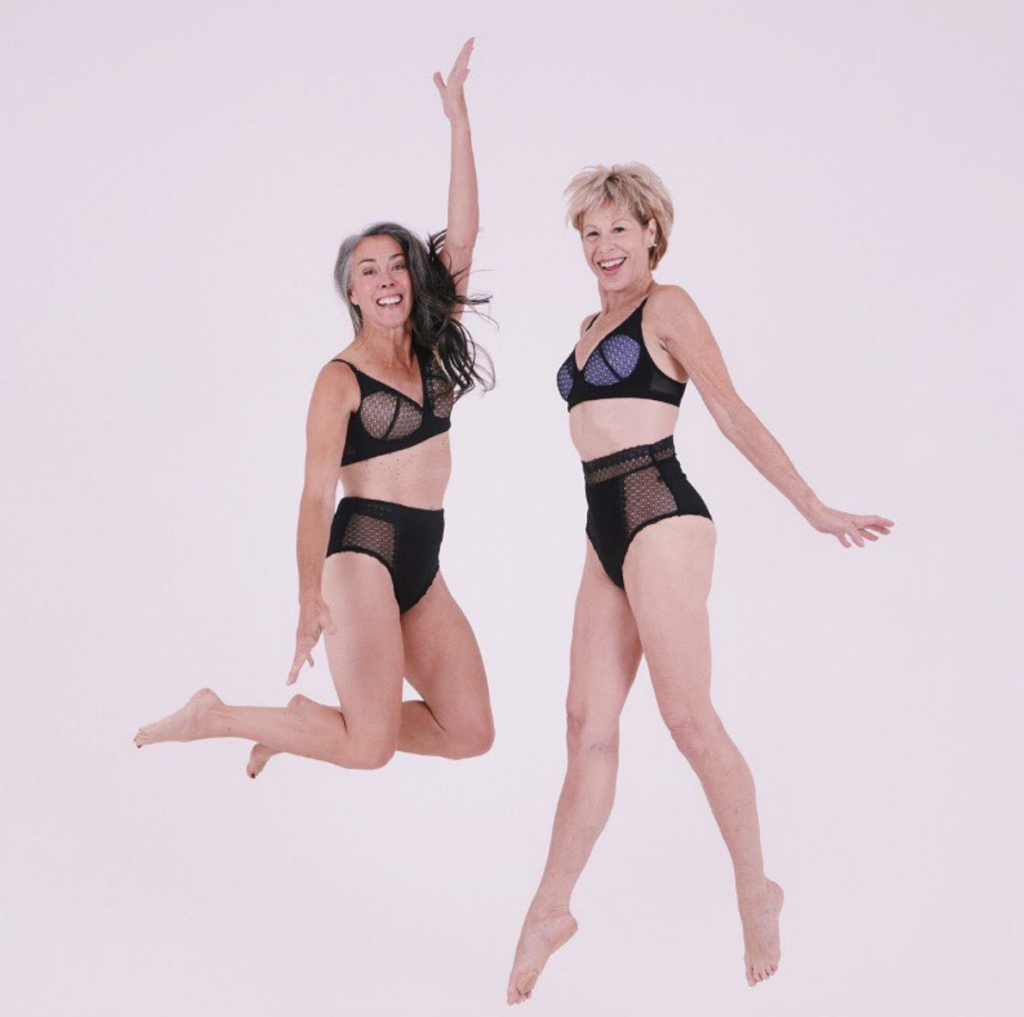 What do you find rewarding of having a company based or producing products in Portland?
I appreciate the close knit community of Portland. As a smaller community, we are able to connect to each other for resources and support. I like that our Portland community values the stories behind our Portland designed and produced products.
Our local Changewear® customers feel a connection to our mission of "supporting women's minds, bodies and souls by creating change where we are." We provide new intimates to need based non-profits serving women. A Changewear® bra purchase is so much more, your purchase is supporting women in our community.
I believe, that Portland is very unique in this way. We have heart and this makes Portland a special city.
How do you feel Portland influences your company?
Every one of our photo shoots is a call to action for all women. We believe in capturing the beauty that is in each of us. Portland represents acceptance, individuality, curiosity, and playfulness. We strive to capture this in our imagery with local Portlanders and in our collections.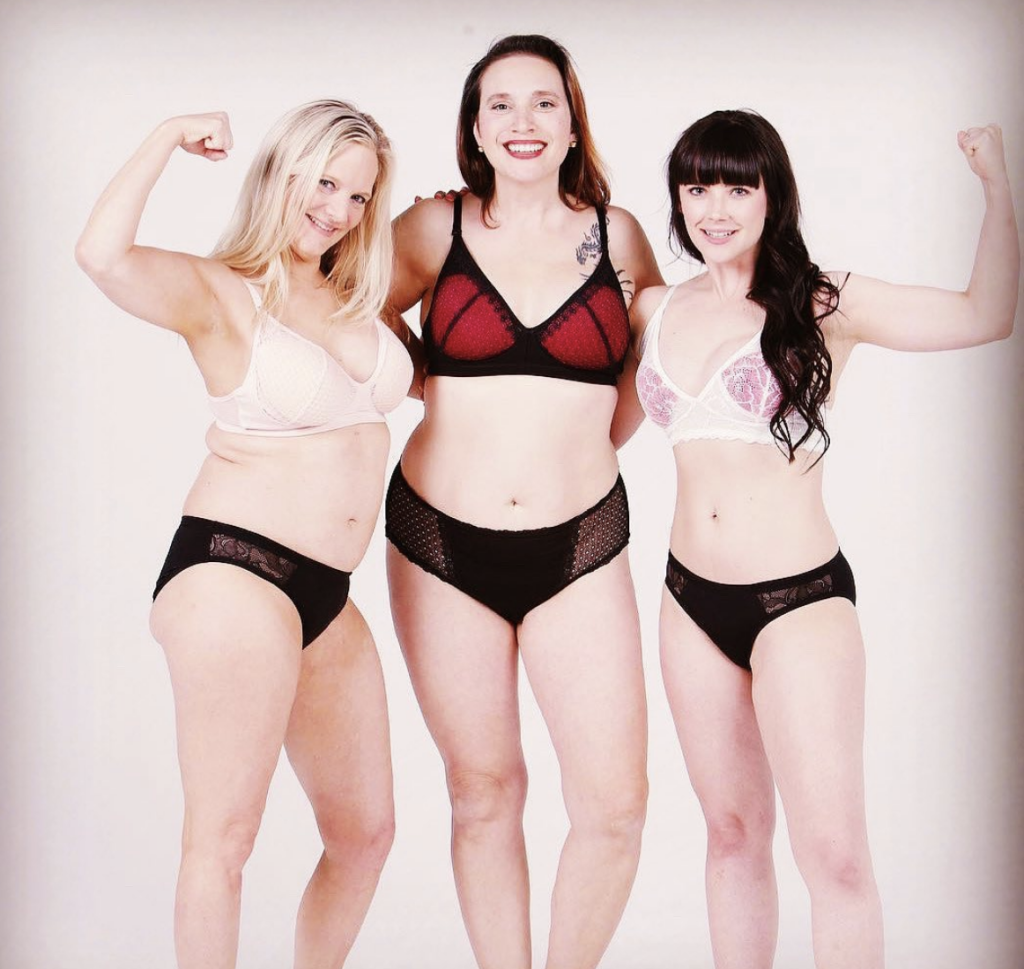 Our first Changewear collection, was based on the beauty around our state. We chose Colorfils® bra cup colors from the emerald forests to the pink and purple coastal sunsets.
What advice would you give someone looking to start their own company or product line?

Be flexible, find someone to be your mentor, plan to use your own money and be patient. The startup world is exciting and fun but it is also long hours and expensive. Find your entrepreneurial family. Ask lots of questions and enjoy the process!
What advice would you give a fellow entrepreneur?

Share your ups and downs. Always be grateful for the opportunity to create something no one has done before! Give back.
Images curtesy of Changewear
---
Portland A&O powered by Prosper Portland supports the success of Oregon's 800+ Athletic and Outdoor firms through community, peer-to-peer learning, events, and programming.
Portland A&O Community features are our way to highlight different jobs, roles, and programs impacting and supporting Oregon's impressive A&O industry. By sharing stories, advice and experiences, we can continue to support the industry and the people who make it thrive.
If you have a product, company or personal story to be featured, share with us!
ABOUT PORTLAND LEVEL UP
Portland A&O Level Up is a six month program powered by Portland A&O to support emerging brands. The program supports a select group of small to medium sized Athletic & Outdoor Emerging Brands to provide the tools they need to take their business to the next level. The program provides practical and critical business lessons in an organized classroom setting with a structured curriculum and insights from subject matter experts.
ABOUT PROSPER PORTLAND
Prosper Portland creates economic growth and opportunity for Portland. Our vision is to make Portland one of the most globally competitive, healthy, and equitable cities in the world by investing in job creation, encouraging broad economic prosperity, and fostering great places throughout the city. We aspire to be a workplace of choice with passionate staff excelling in an open and empowering environment and sharing a commitment to our collective success.