The following is a guest post by Jo Nachtrieb, Account Manager at Vitamin T with over ten years of experience in Recruiting and Account Management. She has worked in various industries including accounting, engineering, and now, creative. Her passions lie in helping others and keeping humor and perspective as a cornerstone of everyday life.
JOB SEARCHING DURING A PANDEMIC
You're searching for a new job in the midst of a pandemic, which at first sounds like an insurmountable challenge, but you have this new opportunity to lay the groundwork for what will hopefully be the next exciting chapter in your life. There will be bumps along the way. Navigating these bumps is what will really define you. These are some tips to help you along your journey: bring some heart, hustle, and humility:
HUSTLE: Wake up every morning and have a routine. Create a tasks list that includes what you want to accomplish that day for your job search. Look on various sites for jobs posted including LinkedIn and Indeed. If there are specific companies you want to work for, keep an eye on their openings (which may be posted on their own website). At Vitamin T, we encourage our candidates to follow the companies that they're interested in and to communicate to us if they see a position that they'd like to be considered for. Overly communicate with your Recruiter so they know exactly what your goals are.
HEART – Apply for a variety of positions so you have options. Take this time to think about projects that you've worked on where you've had success and make a list of your strengths. Think about the projects that you've worked on that have brought you the most joy. What did you love about these projects? What did you contribute during the process? Be mindful to also make notes of your weaknesses as well. What did you struggle with, where could you have done better? This will help you know to best position yourself for an open role. Hiring managers are being inundated with applicants at the moment so also make sure that you include a cover letter along with your resume and/or portfolio.
HUMILITY – Be okay with NOT getting the job. Maybe you went through a whole interview process, several rounds, and you got your hopes up. Perhaps you were not picked and you honestly have no idea why. If you're working with a Recruiter, ask them for feedback. Our Vitamin T Recruiters value feedback from clients and will not hesitate to tell you, but you should not hold back on asking for it. Recruiters should prep you before an interview takes place and are happy to conduct a mock interview beforehand. Again, over communicate what you need in order to succeed.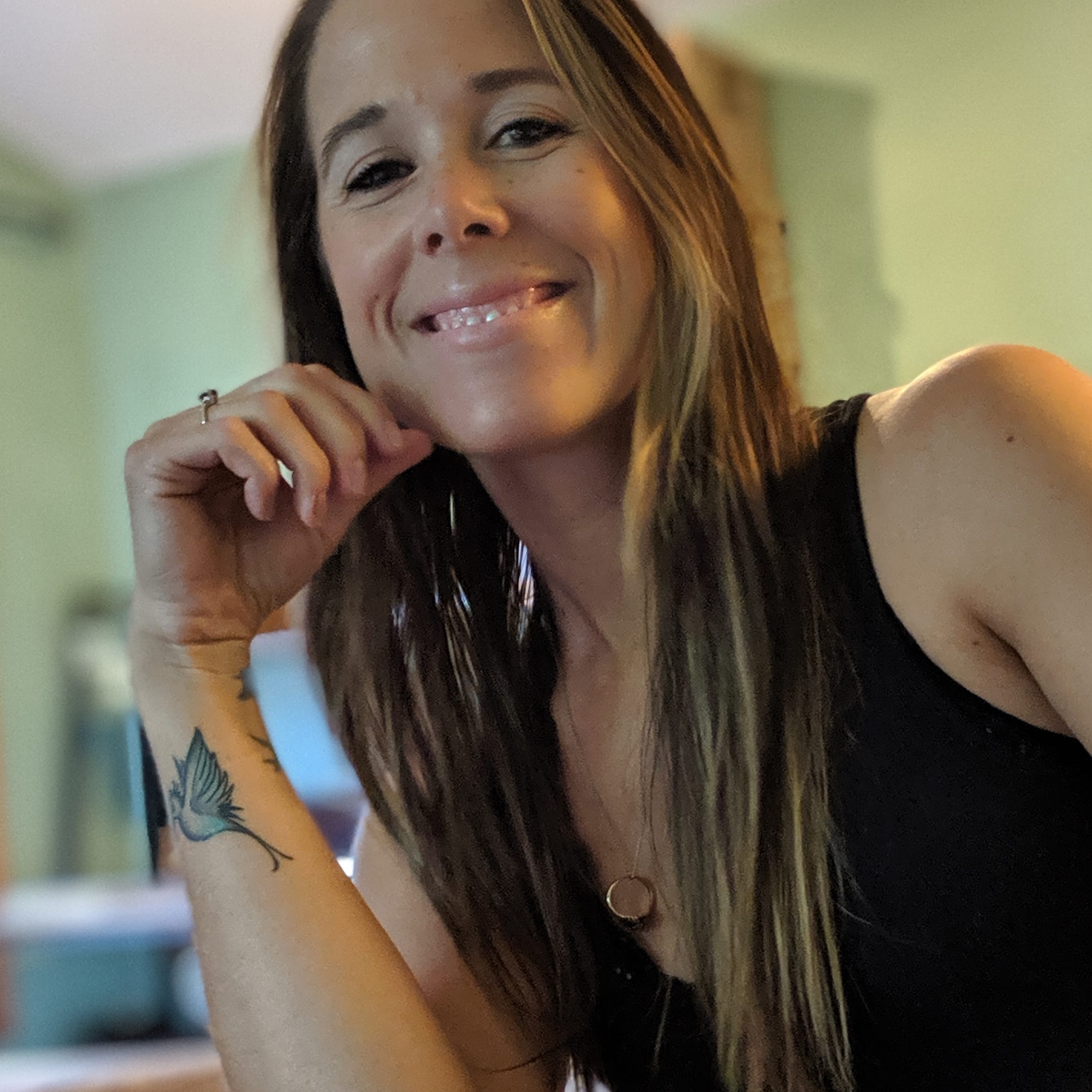 PRACTICAL ADVICE FROM A RECRUITER
The most practical advice that I can give you, with the years I have spent in the Recruiting world, would be the following –
Find a Recruiter to work with. Our Vitamin T team of Recruiters is there to help you. It's great to have a Recruiter who can represent you and help you along the way. Vitamin T Recruiters will not only present you to hiring managers for open roles, they will also council you along the way with portfolio tips and interview prep. Build a good relationship with your Recruiter by being honest with what you are interested in and what is important to you with your next role. Communicate very clearly along the way, especially once you do start interviewing, how you are feeling about the search

LinkedIn is a great platform to really reach out to those employers that you want to work for. Don't be afraid to send them a message and ask how to go about getting in front of the right people. Be humble and kind. These are still humans and if you show some of your human, they may show more of their own.

Invest time in branding yourself on LinkedIn. Post something once a week, at minimum. Make it personal so those employers have the chance to look you up and look into who you really are. Most hiring managers really are looking to connect with people and this is a challenging time to really get to know who their candidates are so try and stand out. Go to different companies pages and see what's happening, comment on posts, make your presence known.

Make sure to include a cover letter with your resume or portfolio when you do apply for a job. You don't have to be the best writer in the room, but make sure to personalize this letter. Tell the potential employer what you can offer, why this role interests you, what you can contribute to the existing team.

Take time to work on your skills. These skills may be directly related to what you are currently doing or they may be that dream you've had on the back burner. Take this time now to invest in yourself so that a future employer will be more likely to invest in you.

Once you do start interviewing, make a good first impression. These initial conversations may happen over the phone or over a virtual call. Be confident, even if you are terrified.

Ask a lot of questions and really listen to what the responses are. Remember that you are also interviewing them. Talk slowly and make sure you smile and remember to breathe. Thank the hiring manager for taking the time to interview you, show your gratitude, and be true to yourself.

You want an employer to hire you for your talent and what you can bring to the team. Share with them projects you've worked on and had success with, but don't be afraid to tell them roadblocks you encountered along the way, things you'd do differently, and/or what you learned through the process.

Be patient. The interview process right now is a slower one and this can be even more apparent as the holidays approach. What we are seeing right now is that some clients want to expedite the interview process to ensure a start date before the New Year. Other clients are making their hiring decisions in early-mid December with the goal start date being Jan 2021.

Don't give up and don't forget either. Did you interview for a role and you heard nothing back? Reach out and follow up! Showing initiative is huge. And always remember to send a thank you note to those employers that interviewed you. If you don't work directly with a recruiter that can do this for you, simply send them an email or even a LinkedIn message. These little things really do make a big difference. If you are working with a recruiter, make sure they get the thank you letter and can forward it on those that interviewed you.
If you've been on the job hunt for a while and haven't had much success, it may be time to consider working with a Recruiter to help you explore your options. Reach out to Vitamin T and let us know how we can help you land your next big role! We have always stood out in the creative market because we all truly care and invest in both our talent and our clients.

Bring your heart, hustle, and humility, and we will support you along the way!
---
ABOUT VITAMIN T
A division of Aquent, Vitamin T is an innovative creative and marketing talent agency for some of the world's biggest and fastest-moving brands.
---
Portland A&O powered by Prosper Portland supports the success of Oregon's 800+ Athletic and Outdoor firms through community development, peer-to-peer learning, events, and programming.
Portland A&O Community features are our way to support the A&O talent in Portland, highlight different jobs, and feature programs impacting and supporting Oregon's impressive A&O industry. By sharing stories, advice and experiences, we can continue to support the industry and the people who make it thrive.
If you have a product, company or personal story to be featured, share with us!
ABOUT PORTLAND A&O
Portland A&O powered by Prosper Portland aims to support the success of Oregon's 800+ Athletic and Outdoor firms through community, peer-to-peer learning, events, and programming.
ABOUT PROSPER PORTLAND
Prosper Portland creates economic growth and opportunity for Portland. Our vision is to make Portland one of the most globally competitive, healthy, and equitable cities in the world by investing in job creation, encouraging broad economic prosperity, and fostering great places throughout the city. We aspire to be a workplace of choice with passionate staff excelling in an open and empowering environment and sharing a commitment to our collective success.