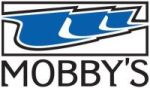 Mobby's, a watersports company and the largest manufacturer of scuba diving suits in Japan, has opened a North American office beginning October 1, 2015.
Mobby's North American office will oversee sales, marketing, and distribution for the Mobby's brand of diving suits in the U.S. and Canada.  The company will be headquartered in Beaverton, OR – part of the Portland metro, which is an epicenter of outdoor, sport and leisure activities.
Coinciding with the opening of the U.S. headquarters, Mobby's founder and President Mr. Mamoru Yasuda has announced the appointment of Mark Ross as General Manager for the North American office.  Ross brings over 20 years of senior level experience across a wide variety of product and retail categories.  "We are pleased to announce Mark's appointment as GM of Mobby's North America – his proven leadership in creating an organization, building industry relationships and breadth of experience in branding will allow us to flourish in the U.S. market."
Mobby's will be attending the upcoming Diving Equipment & Marketing Association (DEMA) trade show in Orlando, FL from November 4 – 7, 2015 – booth #2149.
For Further Information Please Contact:
Mark Ross
Tel. 503.747.7824
www.mobby.co.jp (U.S. website under development)
Founded in 1963, Mobby's is a leading worldwide manufacturer of diving suits and dive accessories for men and woman.  Company products have earned an international reputation for innovation, quality and performance within the recreational, commercial and technical diving community.