Thanks to everyone who joined us February 13th, at our sold out Annual Event, OR: Outdoor Responsibly at The Porter featuring break out sessions with speakers from KEEN, Travel Oregon, Columbia Sportswear, Wild Diversity, Adventure Without Limits, Trailhead Ambassadors and Trailkeepers of Oregon.
Here are a few photo highlights of the night featuring interactive conversation around how industry, society, and Oregonians are taking responsibility for access, use and marketing of the outdoors. Attendees connected in breakout sessions that focused on social, personal, government, and corporate responsibilities.  Please share your favorite moments with us on Instagram: @aop_portland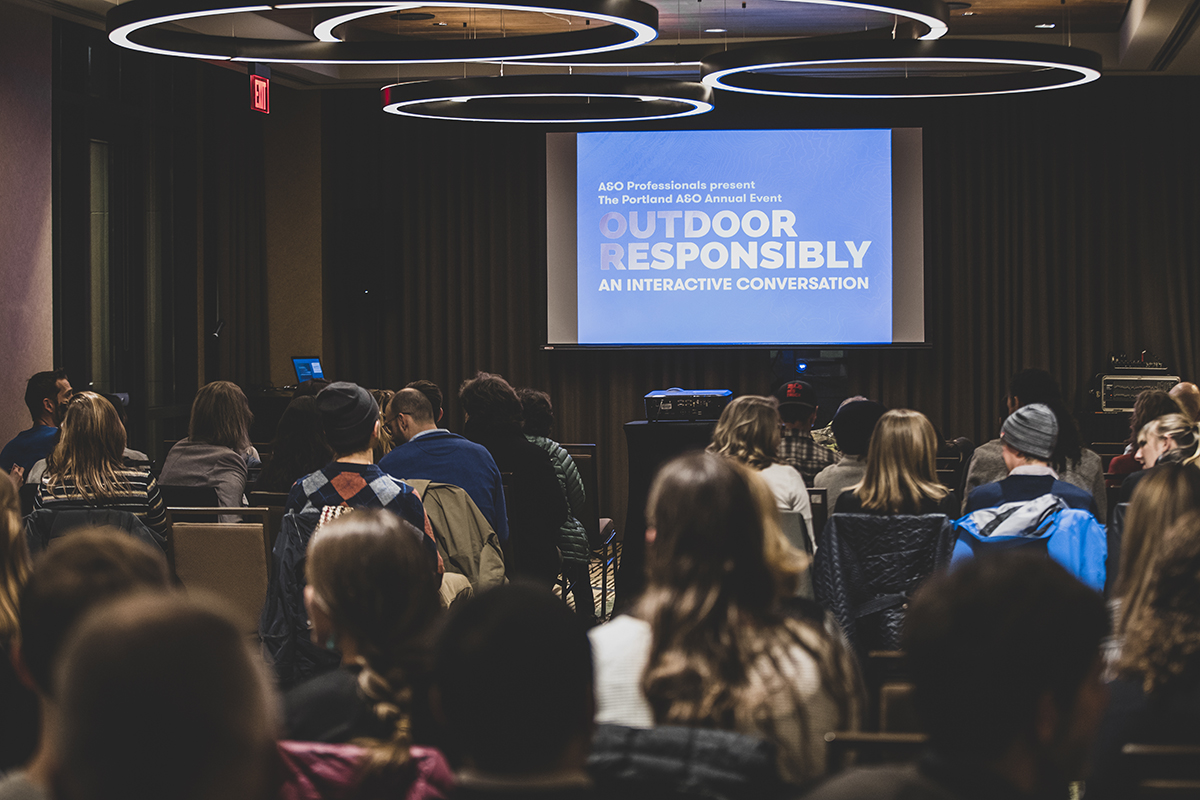 Jody Rose, the AO Committee Chair, kicked off the event by announcing the AOP new name and logo, then handed things over to Todd Davidson, CEO of Travel Oregon to introduce the theme for the events breakout sessions and conversations.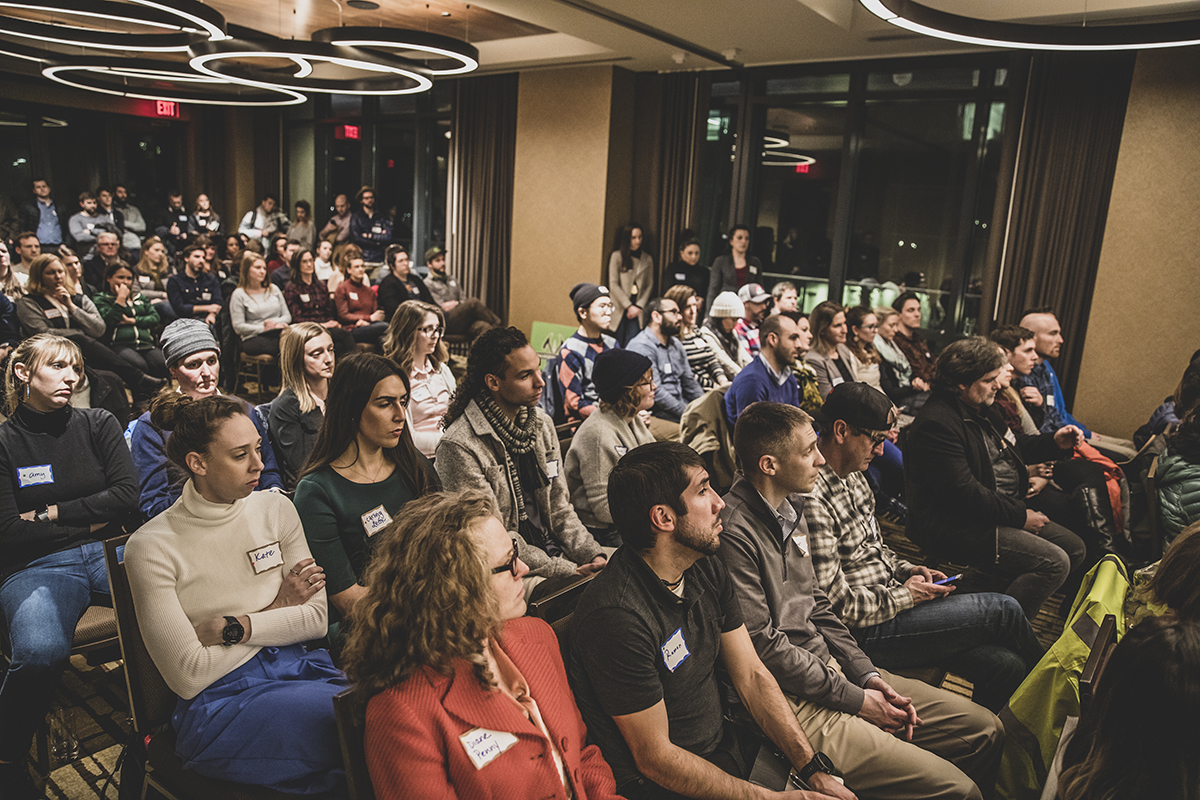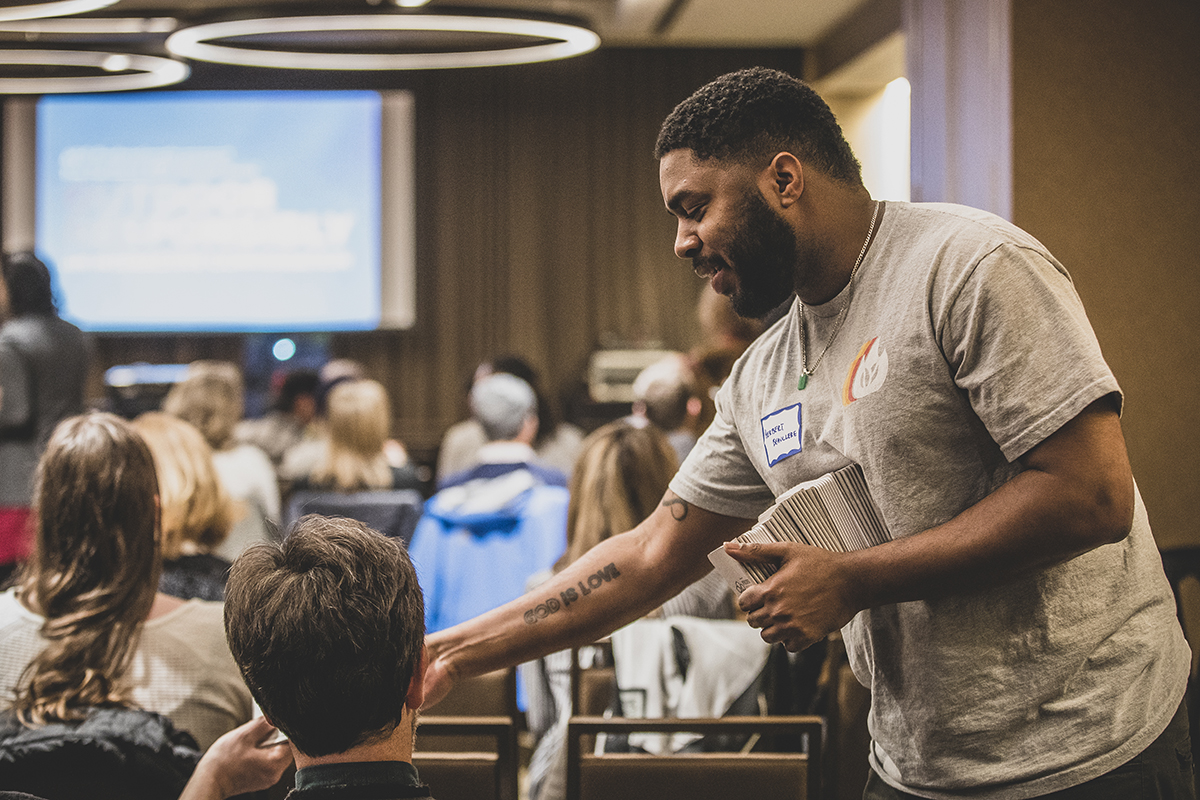 Mary Bean, Social Responsiblity Manager at Columbia Sportswear, and Chris Enlow, Corporate Responsiblity Director at KEEN, lead an interaction conversation about Corporate Responsiblity.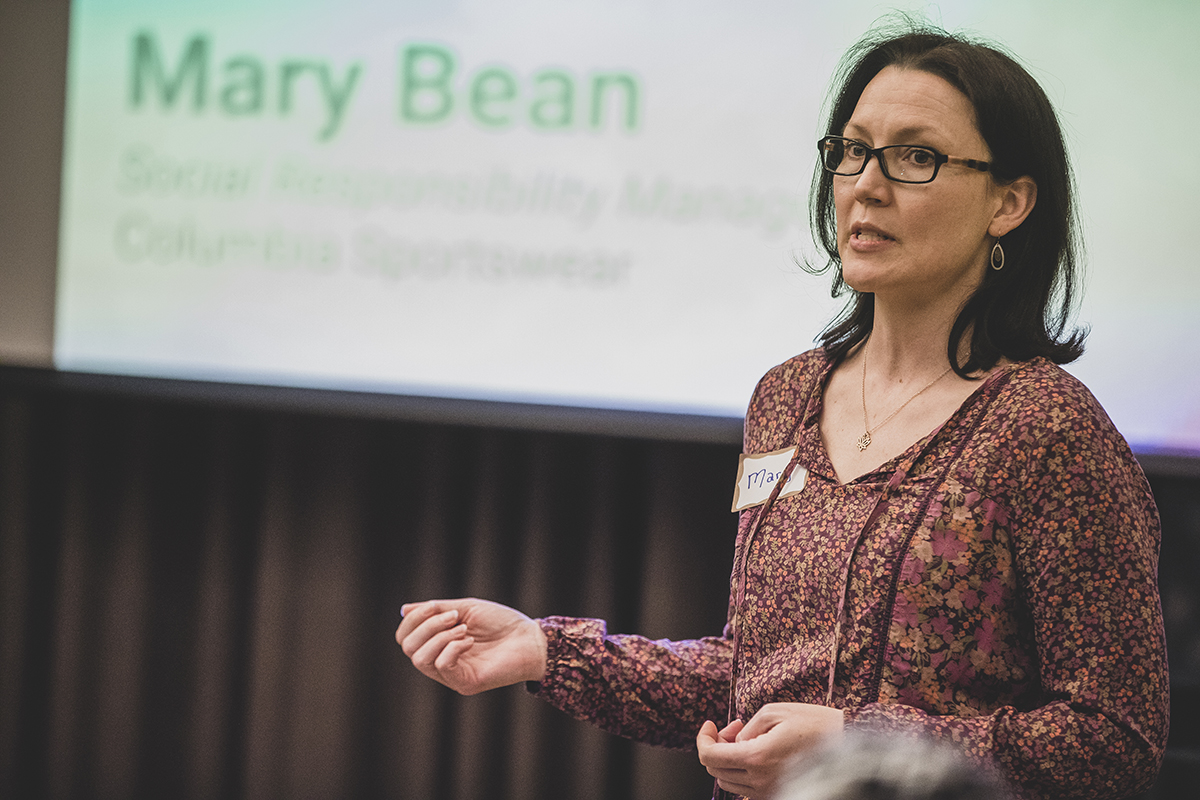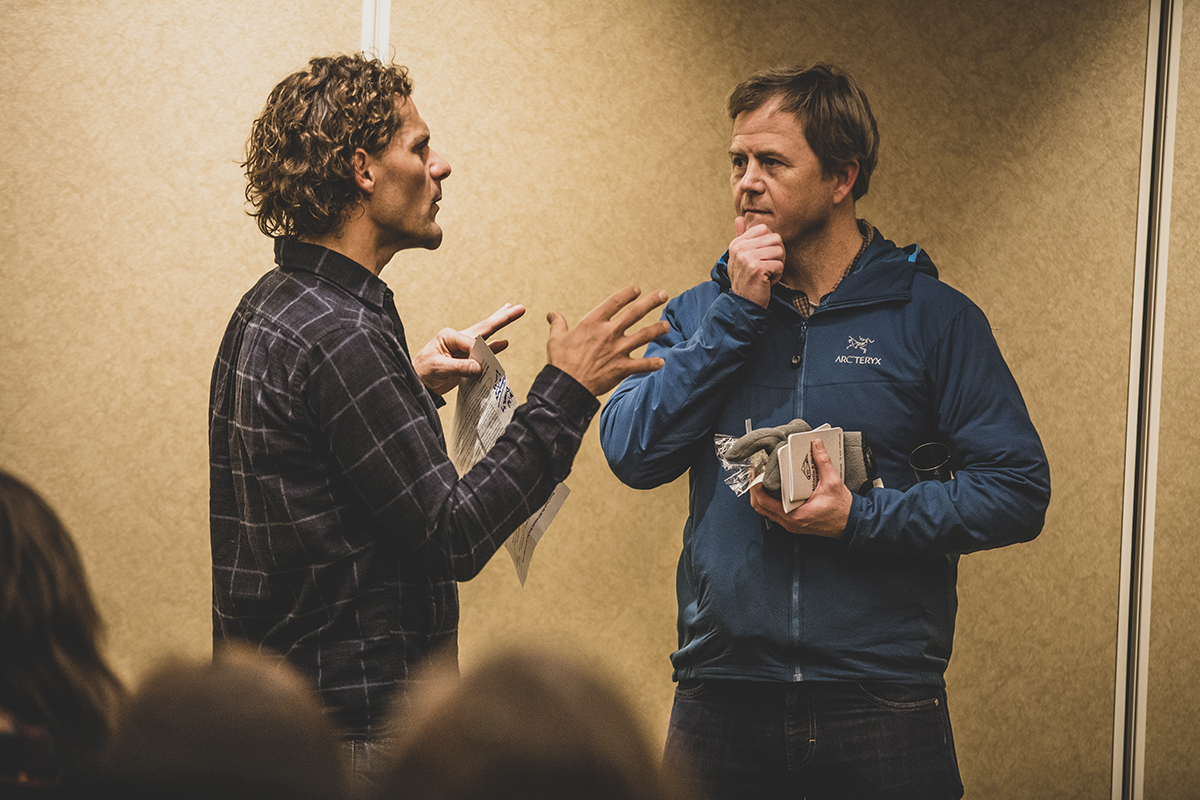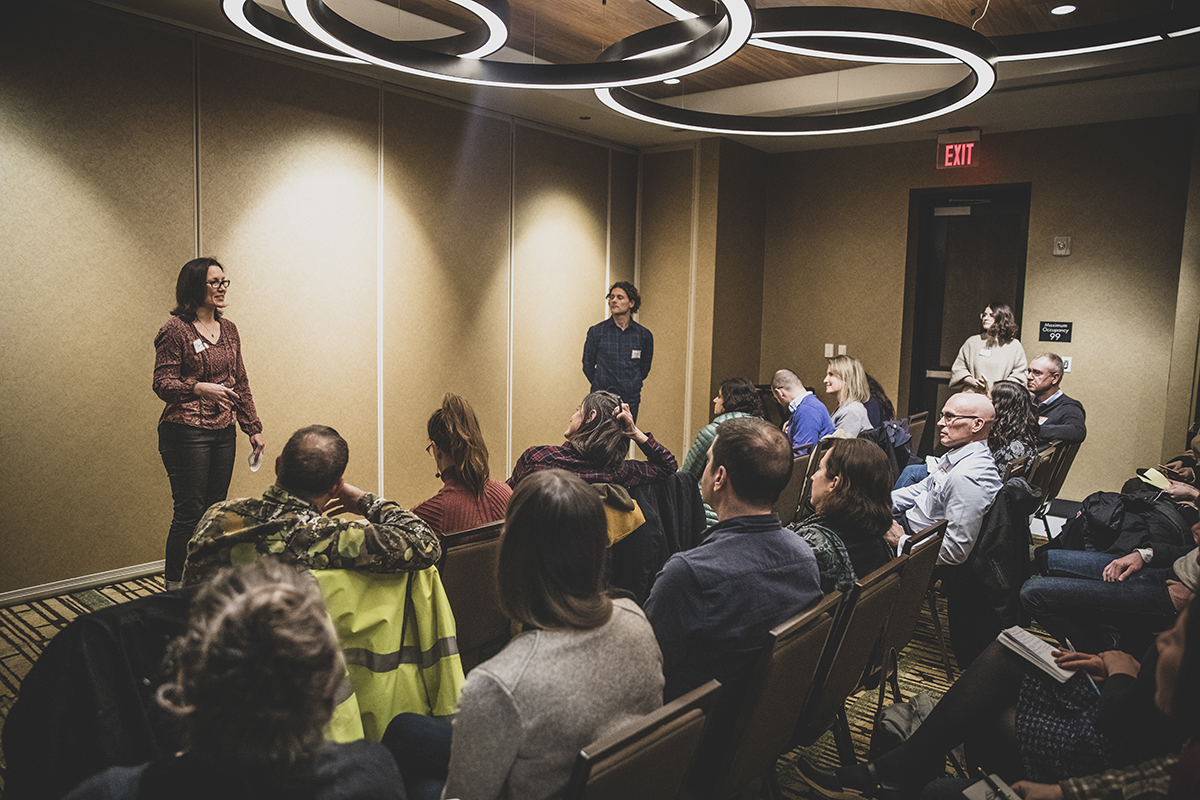 Katy Clair, Director of Global Marketing Services at Travel Oregon, lead a conversation about Government Responsiblity.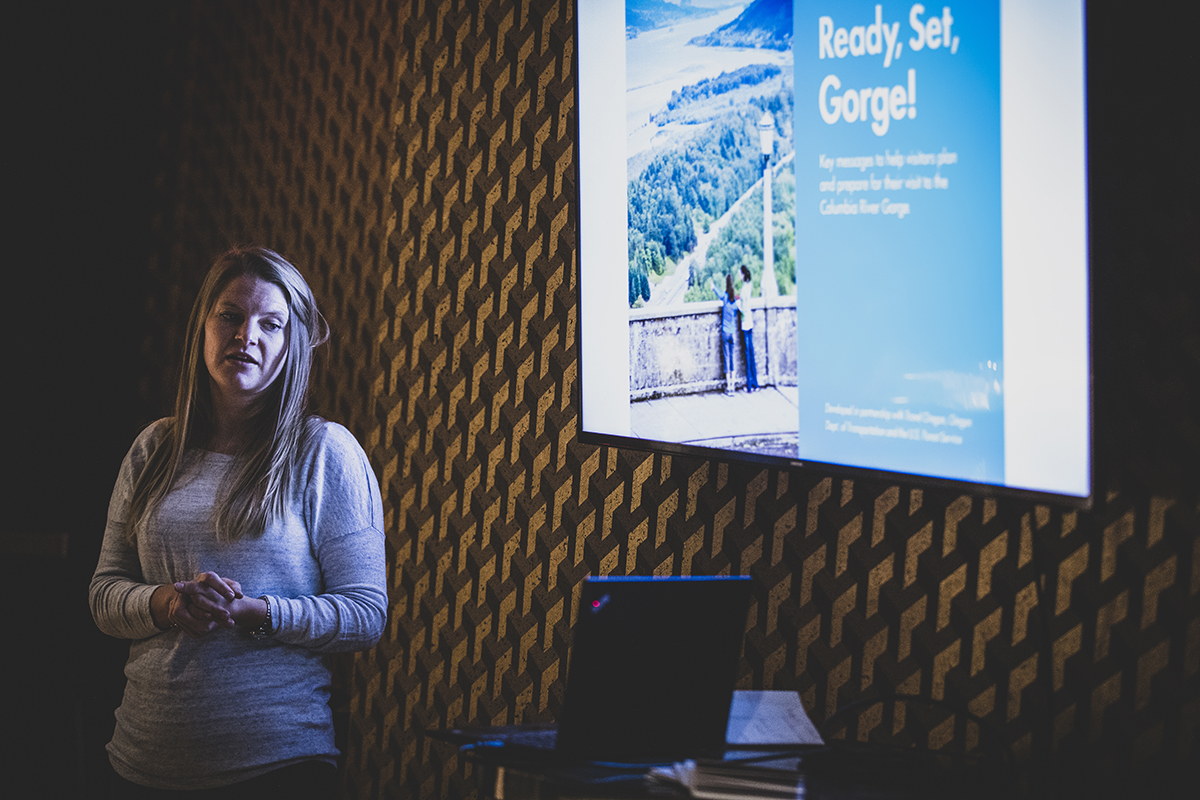 Lizzie Kennan, Regional Coordinator at Mt.Hood and the Columbia River Gorge, and Steve Kruger, Executive Director at Trailkeepers of Oregon, lead a conversation about Personal Responsiblity and how employees can take greater action at their companies to utilize their volunteer outreach time.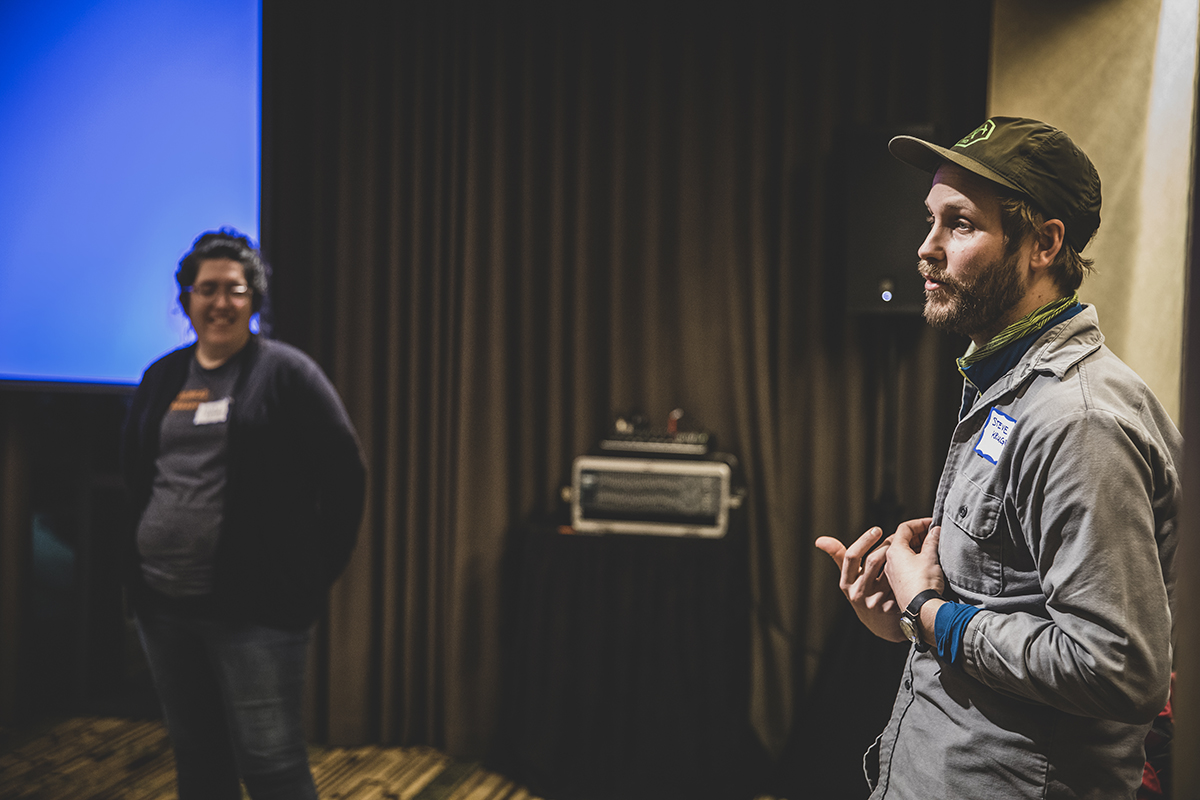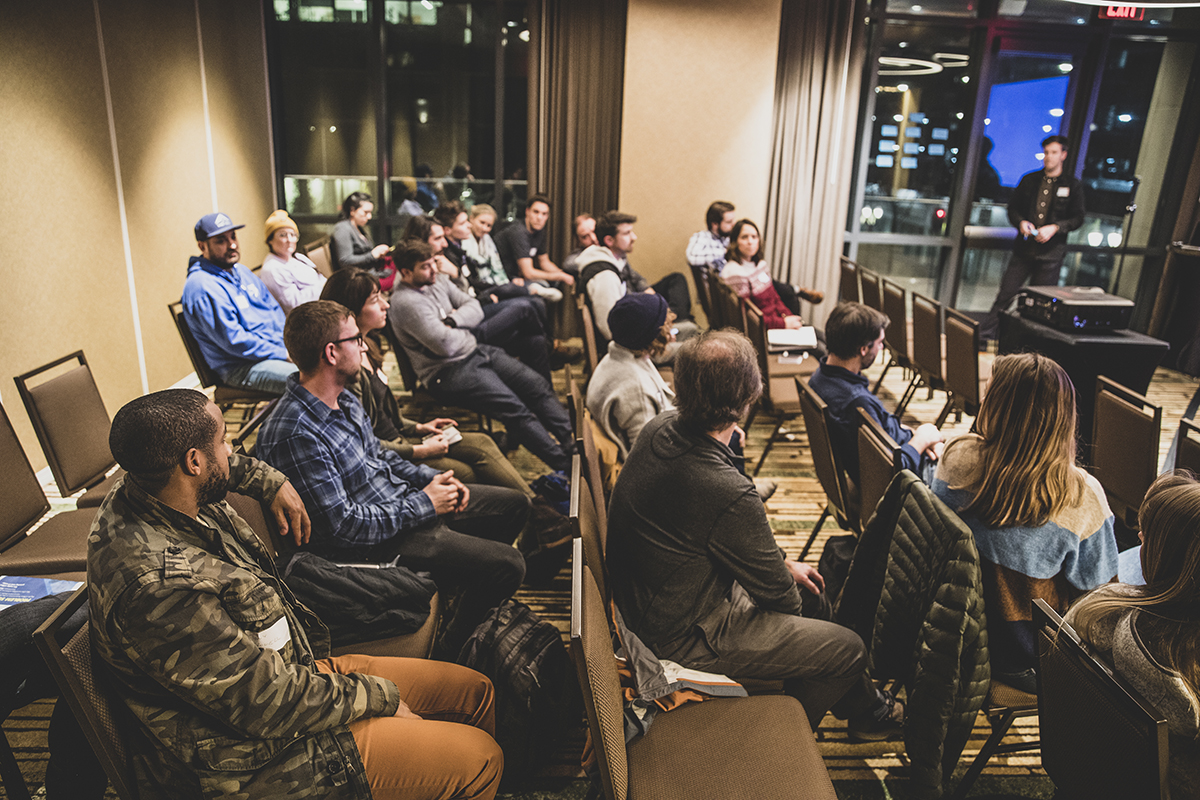 Ashley Borman, Program Director at Adventures Without Limits, and Mercy Shammah, Founder/Program Director at Wild Diversity, lead an interactive conversation about social responsiblity.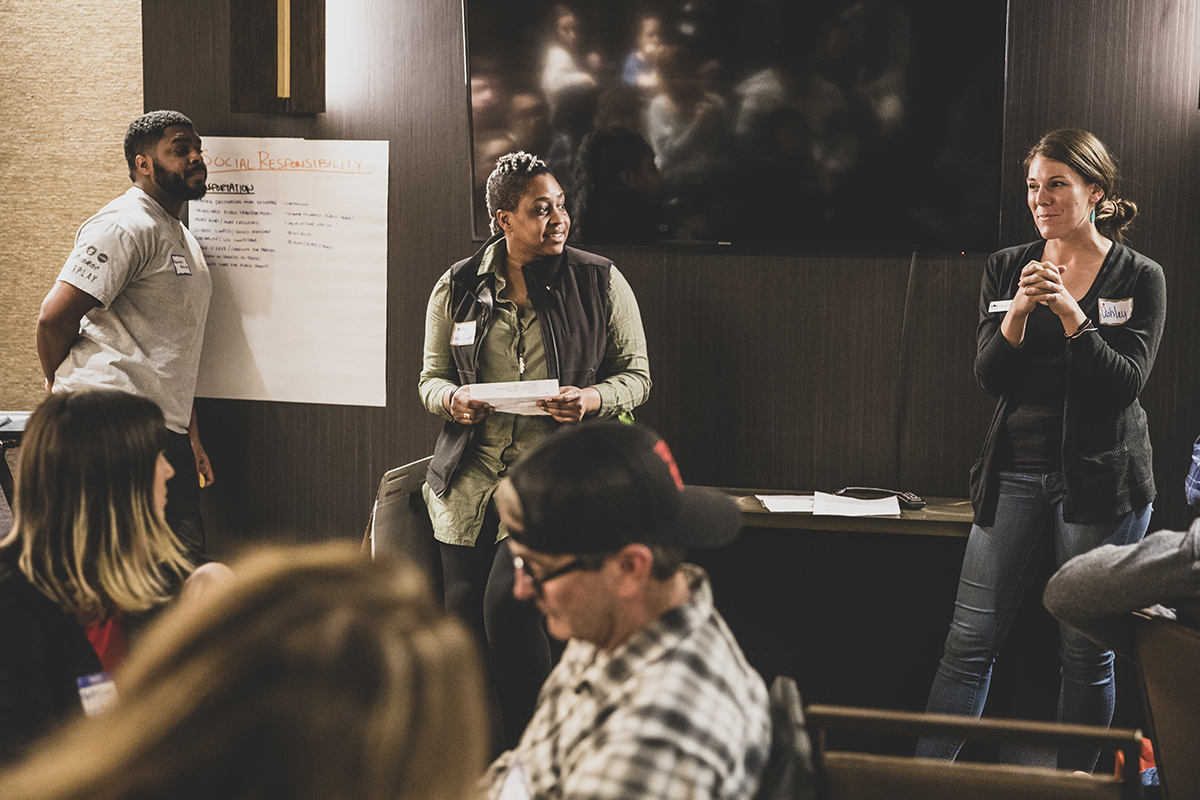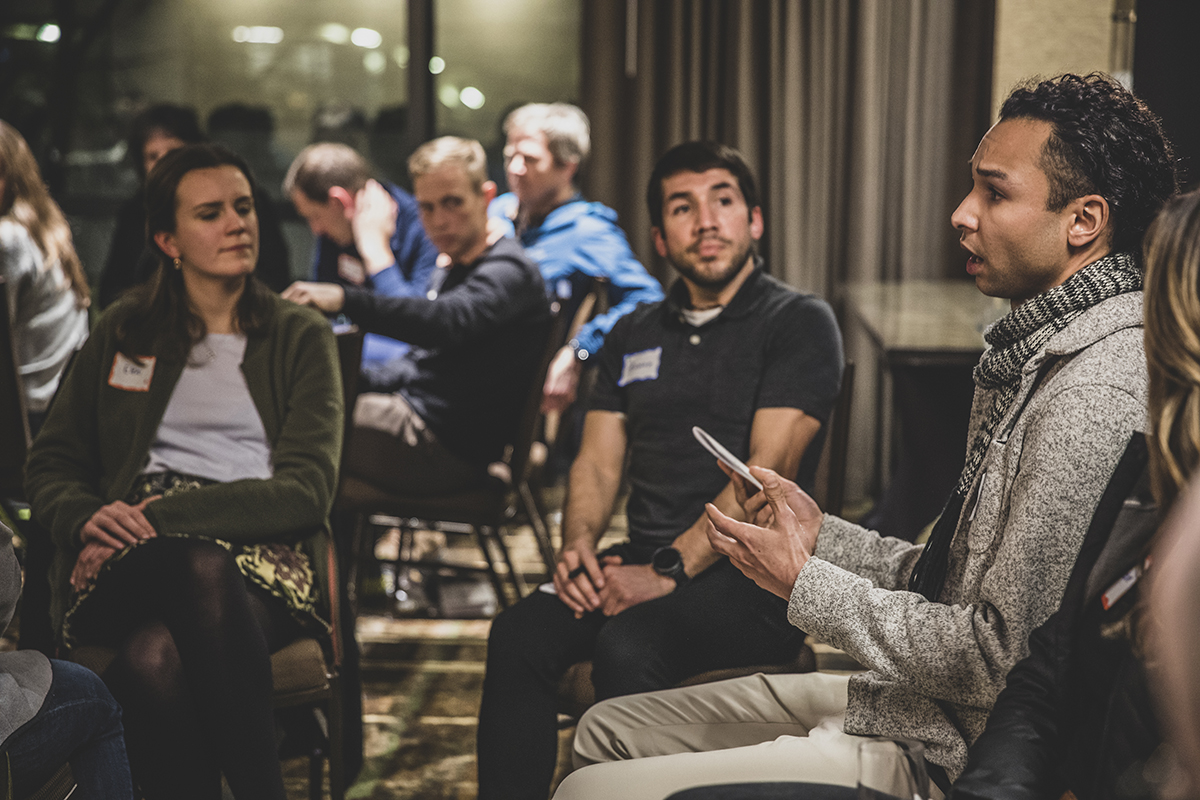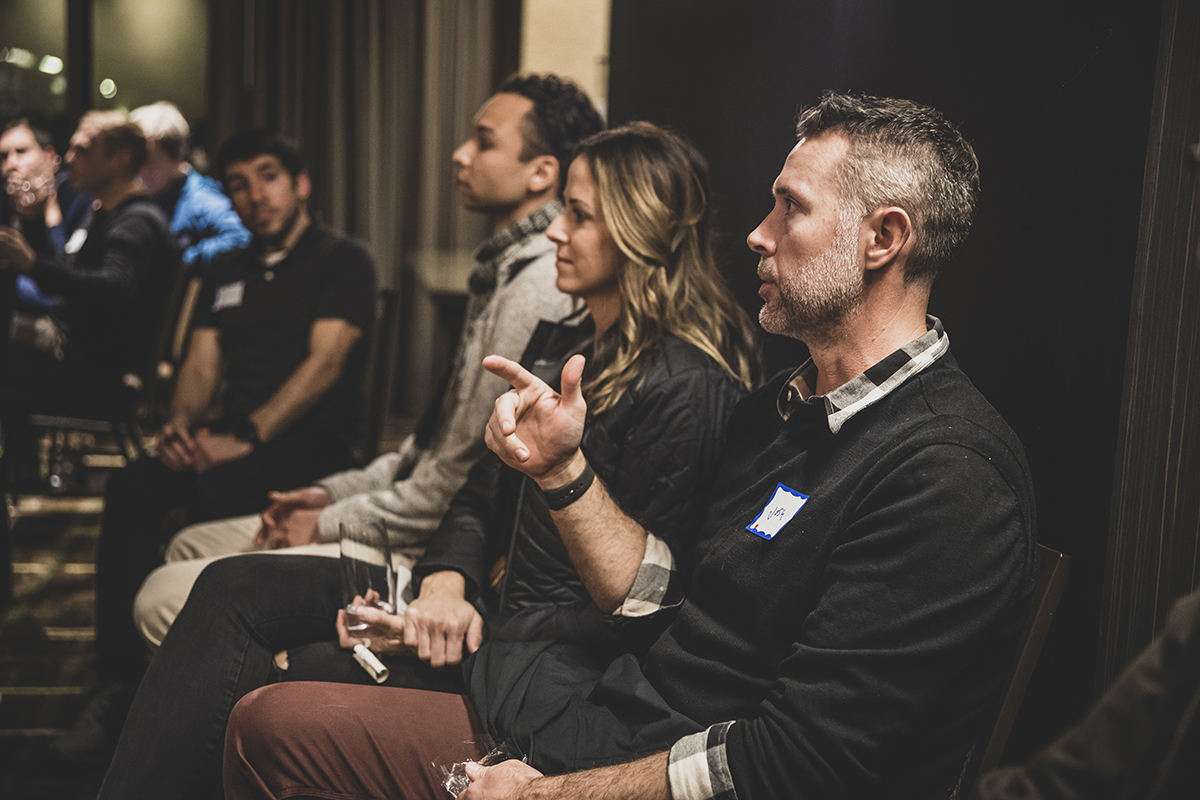 The entire group moved upstairs to xport bar & lounge for food, drink, networking, the closing reception and raffle prize announcements.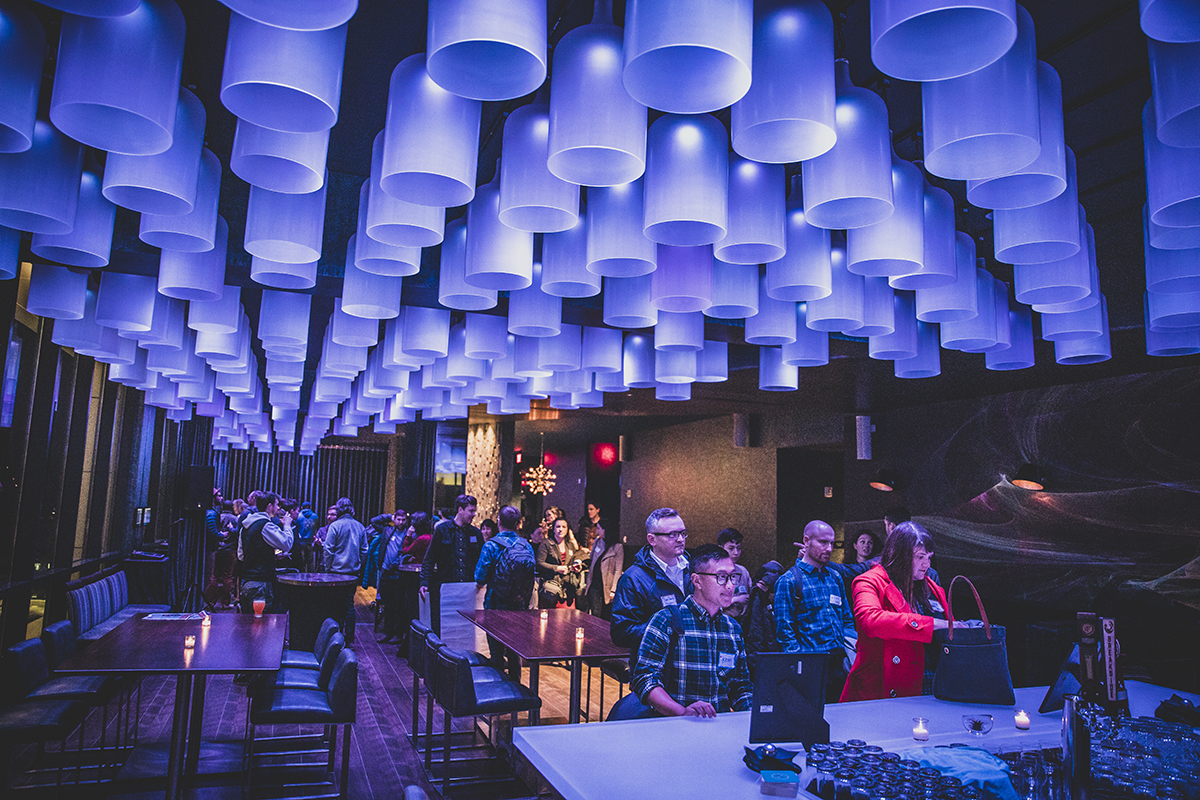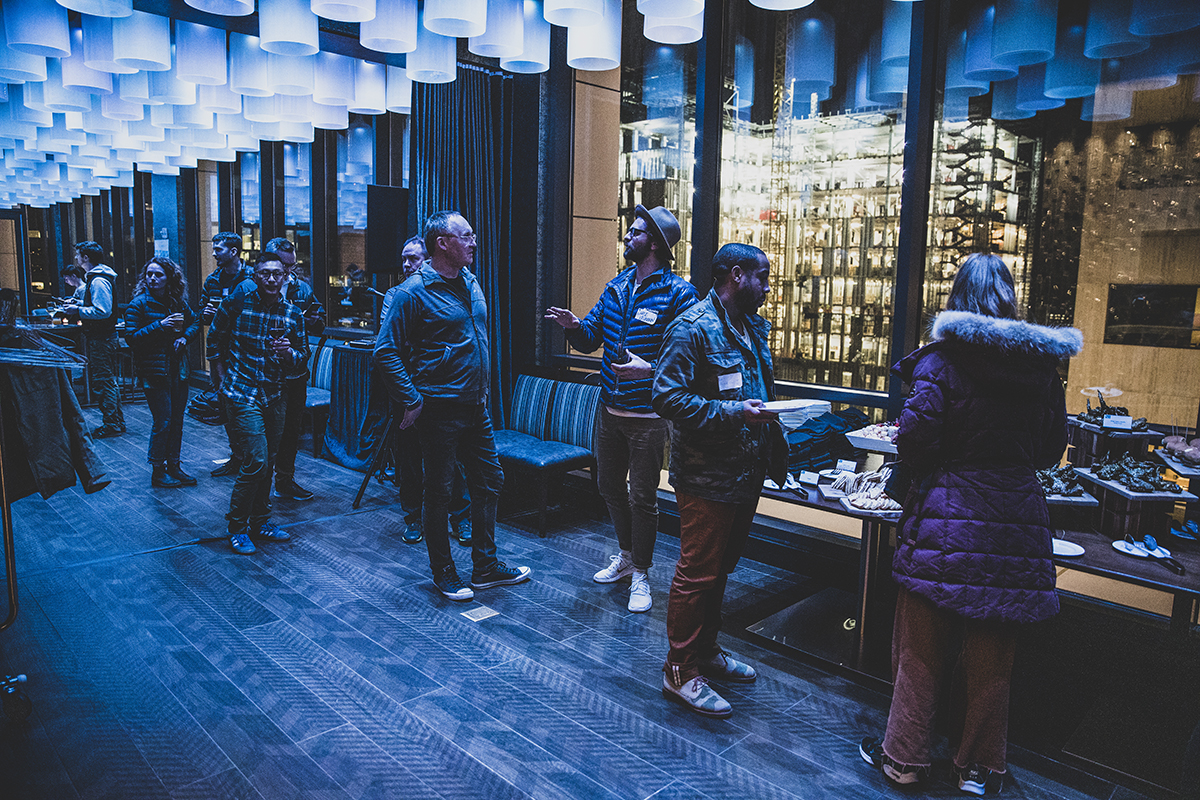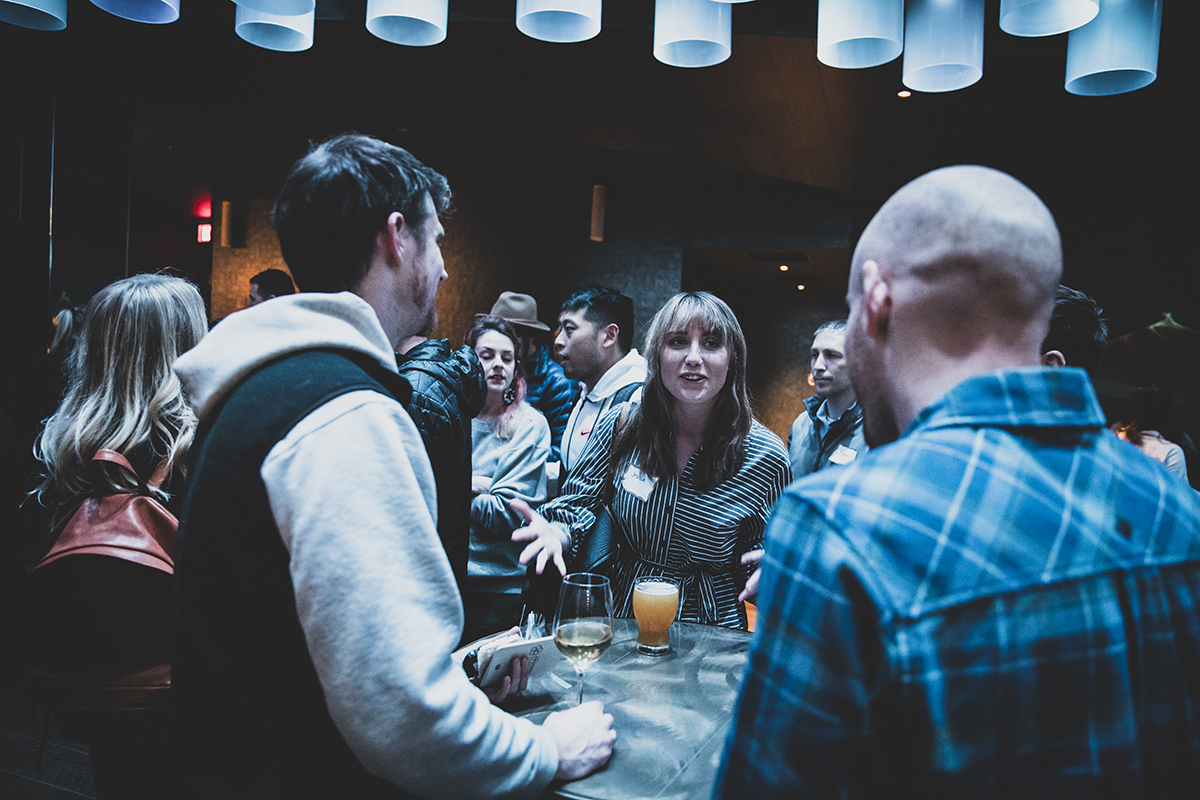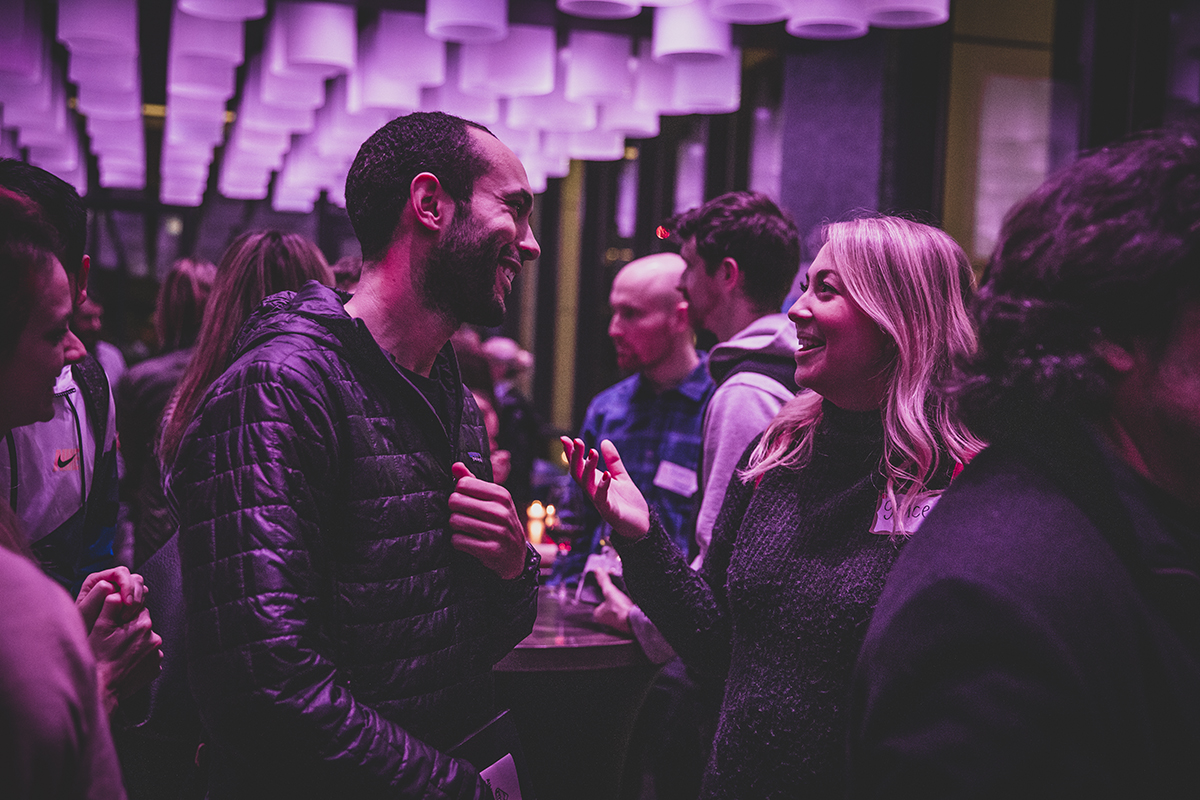 Thanks to Travel Oregon for their support in coordinating this event and for sponsoring our raffle prizes.
Thanks to Scout Books for providing us with beautiful, AOP branded, scout books.
And thanks to everyone who joined us for this dynamic conversation! The AOP Committee did a great job planning this event and facilitating a great conversation! Make sure to join us for our next event by signing up for our email newsletter.
Photography courtesy of Samuel Gehrke.
---
ABOUT ATHLETIC & OUTDOOR PROFESSIONALS
AOP's mission is to establish and grow a supportive community of professionals in Portland's Athletic and Outdoor industry by connecting individuals, showcasing industry talent, and continuing to highlight Portland as a recognized global A&O hub.
ABOUT PORTLAND A&O
Portland A&O powered by Prosper Portland aims to support the success of Oregon's 800+ Athletic and Outdoor firms through community, peer-to-peer learning, events, and programming.